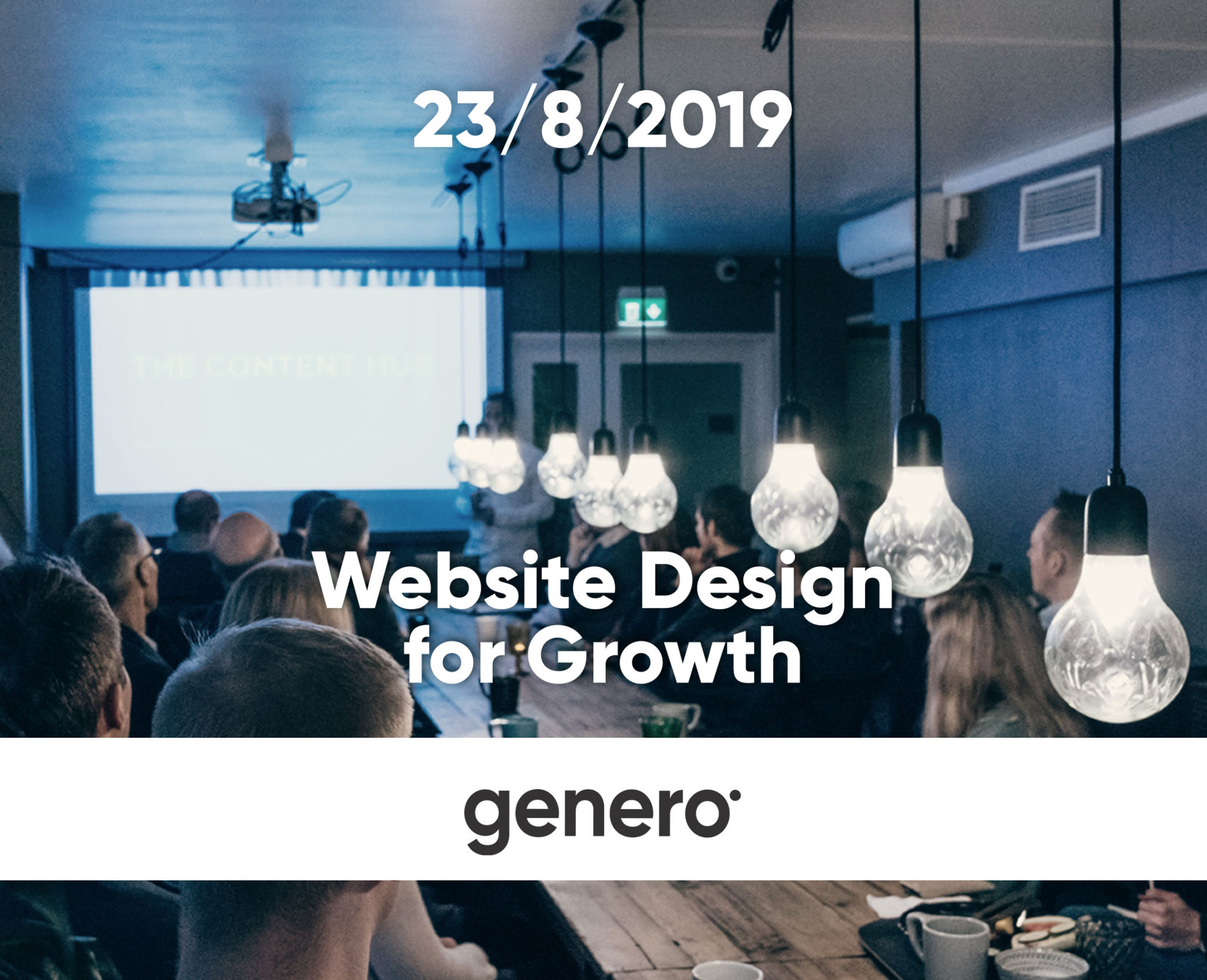 Genero Growth Marketing Breakfast 23.8.
How to design a website for growth.
Welcome to Genero Growth Marketing Breakfast – The growth marketing event for those who want to learn cutting-edge website strategy! Friday, August 23rd, 08:00 – 10:00 in Helsinki.
Website Design For Growth – Making sure that a website looks nice is only a fraction of the design process. Learn how data and understanding the user form the foundation for converting website design.
Event details
When?
Friday, August 23rd at 8:00 – 10:00
Where?
Tammasaarenkatu 3 / Building: Pinta / Room: Venezuela / Helsinki
Need more information?
Sebastian Östman, COO & Co-founder, +358 50 308 4196, sebastian@genero.fi
Sponsored by
Genero – The Growth Marketing Co.
Growth marketing for those who aim high!
Genero's aim is to help our customer companies grow and achieve better results. That is why we focus on measurable digital marketing. Pleasant statistics alone are not enough to satisfy us — we measure, test and make sure that everything we do really works.
Genero was born in 2009. Our Genero Crew consists of already 24 professionals in Helsinki and 10 in Pietarsaari. Our customers include: Snellman, Komplett Bank, Arcada, Fonecta, Mr. Panini, Alma Media, Fysios, Crème Bonjour and Mirka for example. Our turnover was 3,5 million euros in 2017.
Read More