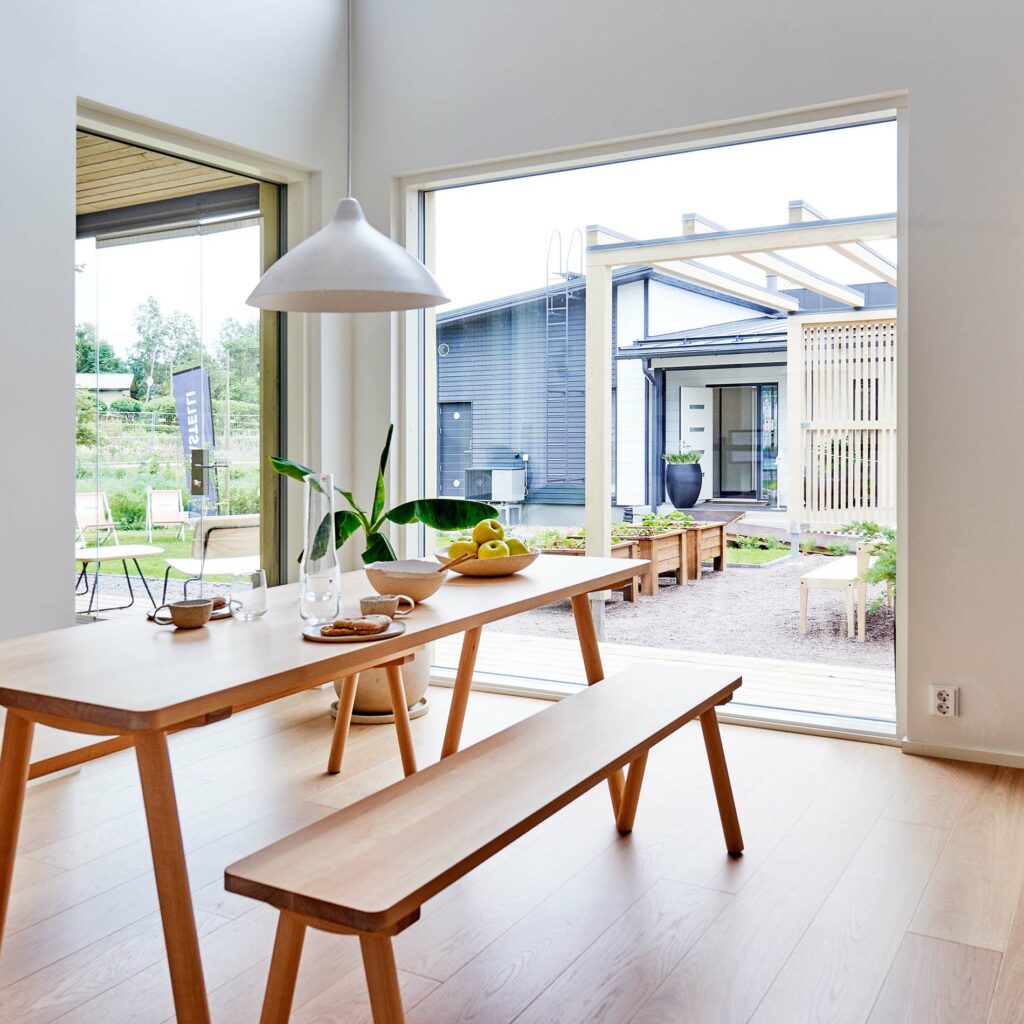 Why we love this client
Tiivi represents cutting edge window expertise in Finland. In addition to their high quality windows, their strong brand and world-class service gives them a competitive advantage in the market. Tiivi is a part of the Finnish Pihla Group, which is our long-term client. The cooperation is simple, but efficient and strategic, which also means great results.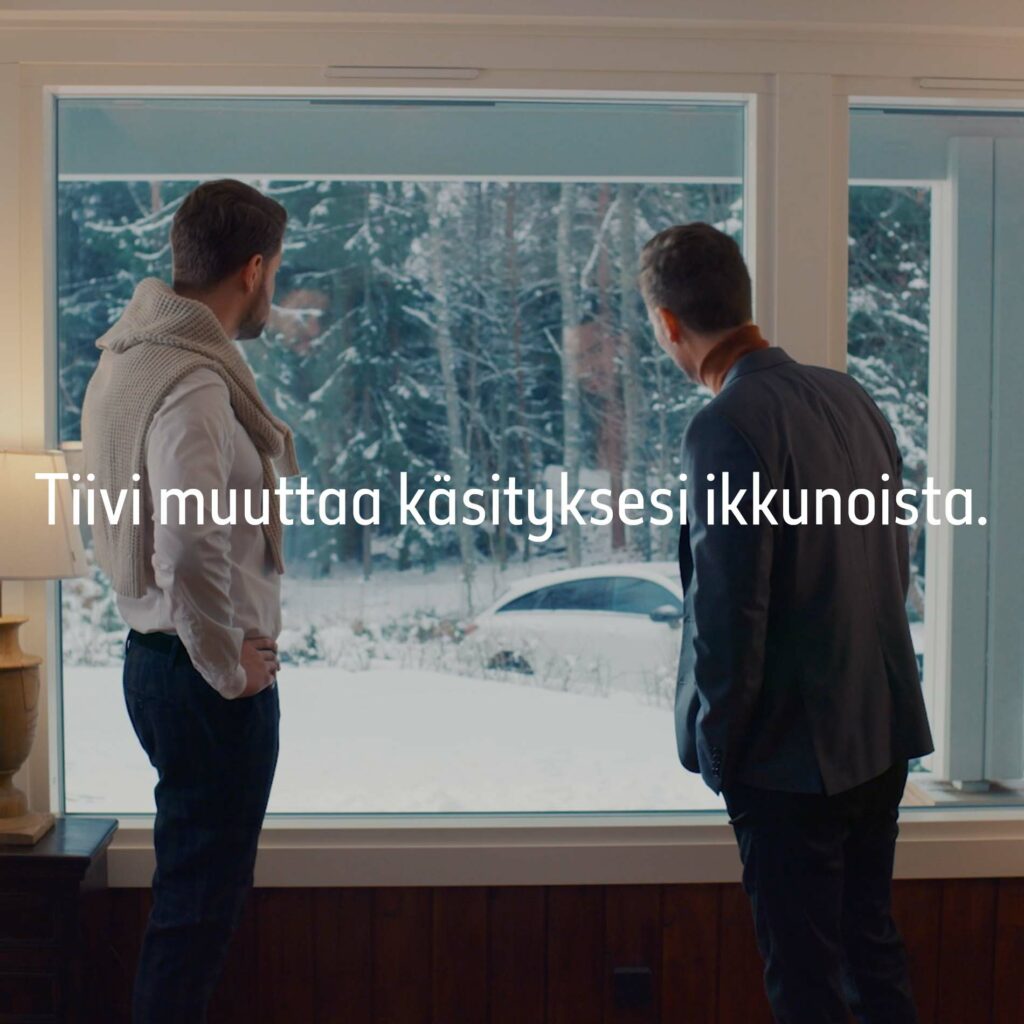 Challenge
The window market had become more competitive than ever. Thus, it was time to remind the customers who's who in the window business. The goal was to strengthen Tiivi's position in the market and boost brand awareness.
Solution
The solution was simple: to use traditional advertising to grow brand awareness. Thus, we designed an advertising campaign for TV and digital channels.
The ads played with the idea that Tiivi's windows are not just windows. They are luxury items and status symbols, just like a sports car or a swimming pool. You can show them off to friends and brag about them to neighbors.
The ad films were filmed by the skilled videographer Kim Koponen and they were running all over Finnish TV and digital media.
Overall, the production was small and low-budget, yet highly efficient. We used our in-house production company and external freelancers to keep things flexible.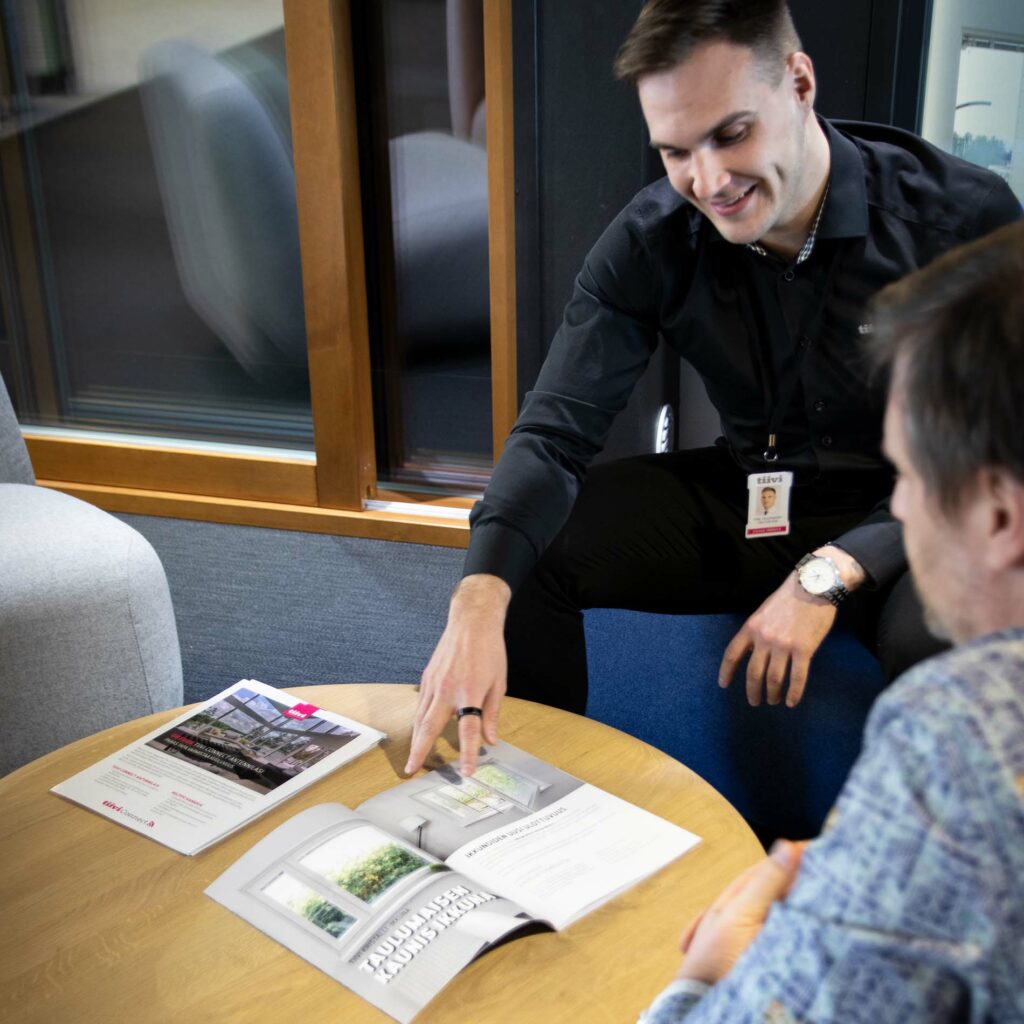 Results
The campaign resulted in a sweet success. The brand films generated a record number of website visitors, which turned into a record number of offer requests and evaluation visits.
In the spring of 2021 Tiivi reached an all-time high of offer requests and evaluation visits on the B2C side. At the same time on the B2B side, there was a record number of offer requests from housing companies. Tiivi also reached an all-time high of evaluation visits for B2B clients during the campaign.
Kasvu on vain muutaman klikkauksen päässä
"*" ilmaisee pakolliset kentät
Haluatko tietää lisää?
Katso myös nämä