Together we grow
Our great co-operation resulted in: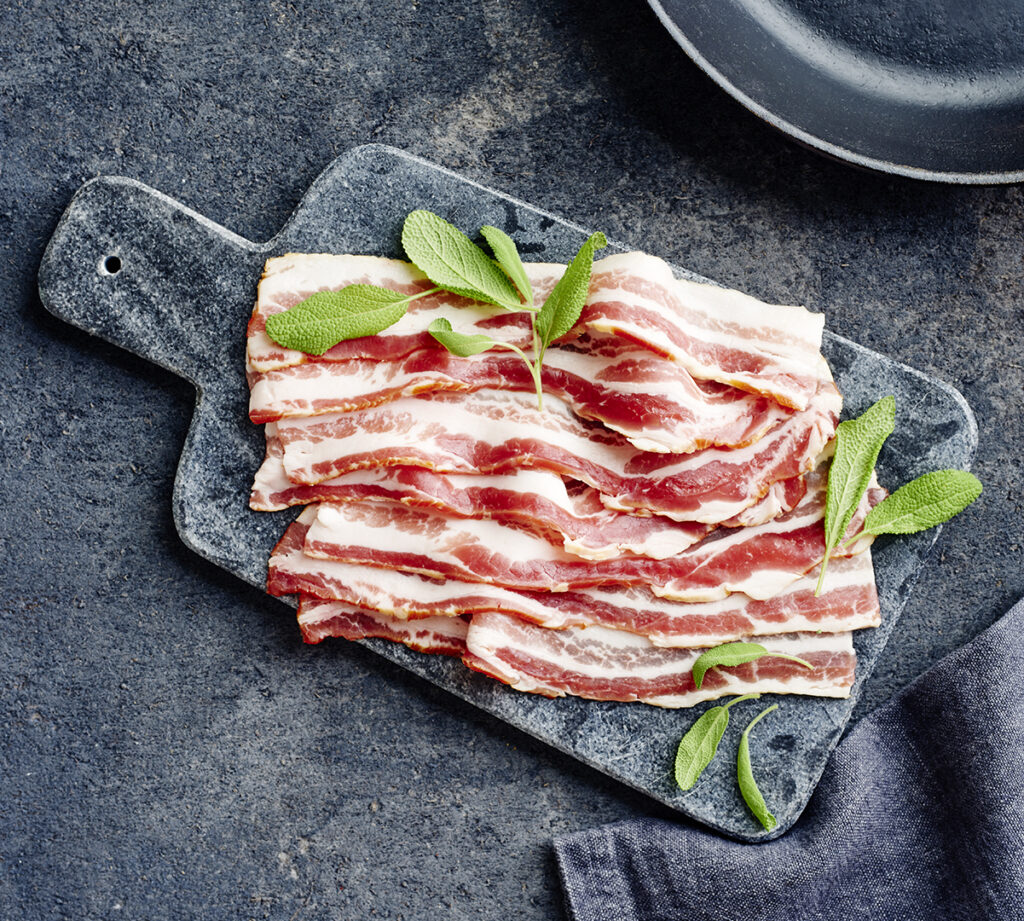 Problem
Snellman is a meat products company that puts great pride in getting the basics right. The 70-year-old Finnish company does not use any imported meat and strongly believes that when eating meat, you should choose a more high-quality and sustainable product. Which is why the company invested a great deal of money and time to produce "proper bacon" for the Finnish market. The end result was a quality product for a largely commoditized market on which innovations are few and far between. The challenge was to let Finnish bacon lovers know that there is a new and proper option in town – one that is made domestically and with love. We knew that the product was great and therefore focused on raising awareness for the product throughout the launch campaign.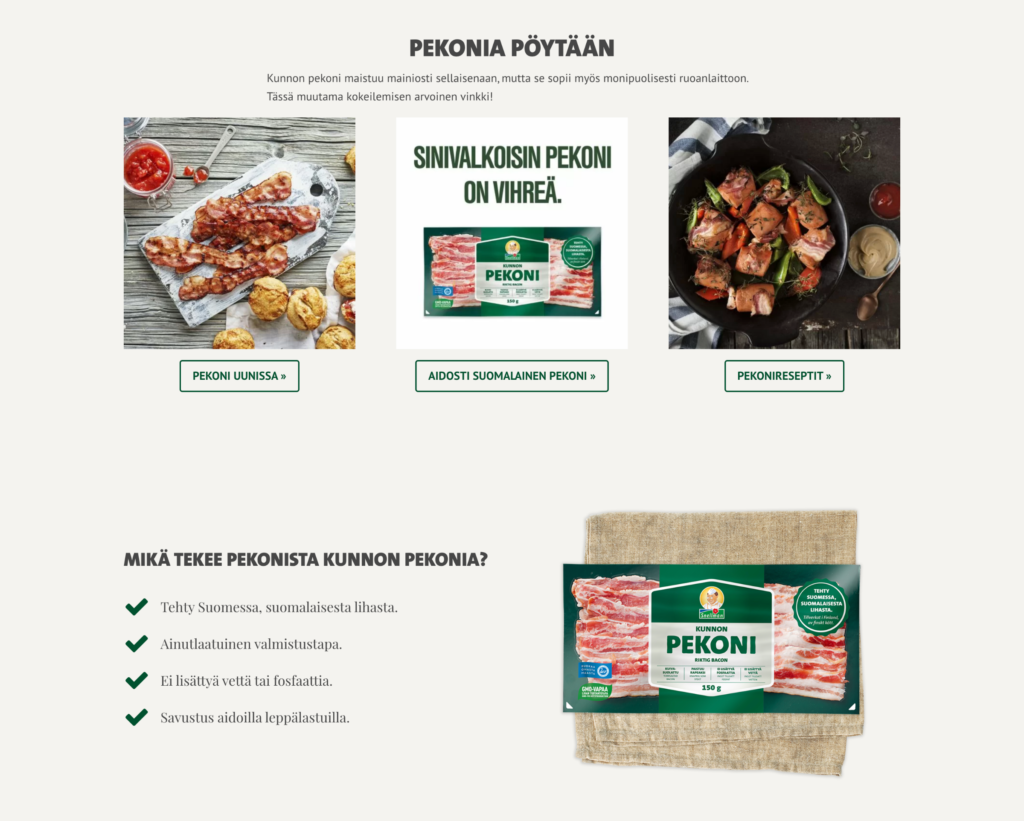 Solution
Bacon has been produced and sold for ages and ages, so it's a product you rarely give much thought to. Therefore, in the launch campaign we focused on getting across the reasons to care about Snellman's Kunnon Pekoni bacon. We tested various messaging options before increasing the media budget. Based on results, it became clear that the product's 100 % Finnish origin was the strongest differentiating factor. Thus the slogan: The bluest and whitest bacon is green (colors of the Finnish flag and Snellman, respectively).
More product features were communicated in later stages of the marketing funnel.
The launch campaign was implemented using Snellman's strongly coded brand elements to ensure consumers could seamlessly associate ads with packaging as well as with Snellman's other products. The integrated multimedia campaign was also combined with a range of growth marketing tools.
In addition to front-page newspaper advertisements and television advertising, the campaign benefited from paid-media on Facebook, Instagram, search engines, Youtube and native banner advertising. On social media, we maintained discussion and interaction with the target audience with activating questions and quizzes on a weekly-basis.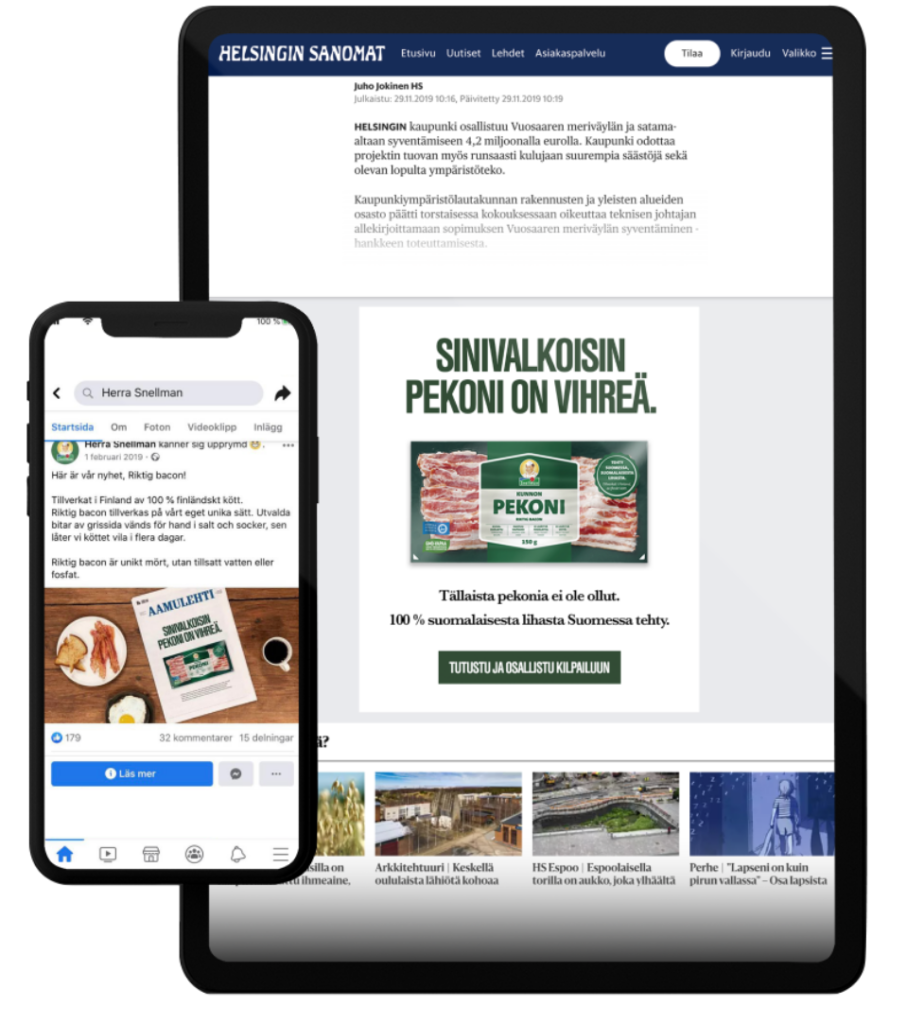 Results
The launch campaign resulted in Snellman's bacon market share increasing to 15%. The change was significantly reflected in the entire Finnish bacon market, which grew by 9% (EUR) during the launch month. Amid the launch campaign's first three months, sales of domestic bacon increased by as much as 12%. The impact of the launch was long-lasting, as a record 5% growth figures were measured in the bacon market throughout the year, leading to the largest segment growth in six years.
Hör av dig
"*" obligatoriska fält
Vill du veta mer?
Liknande kundcase