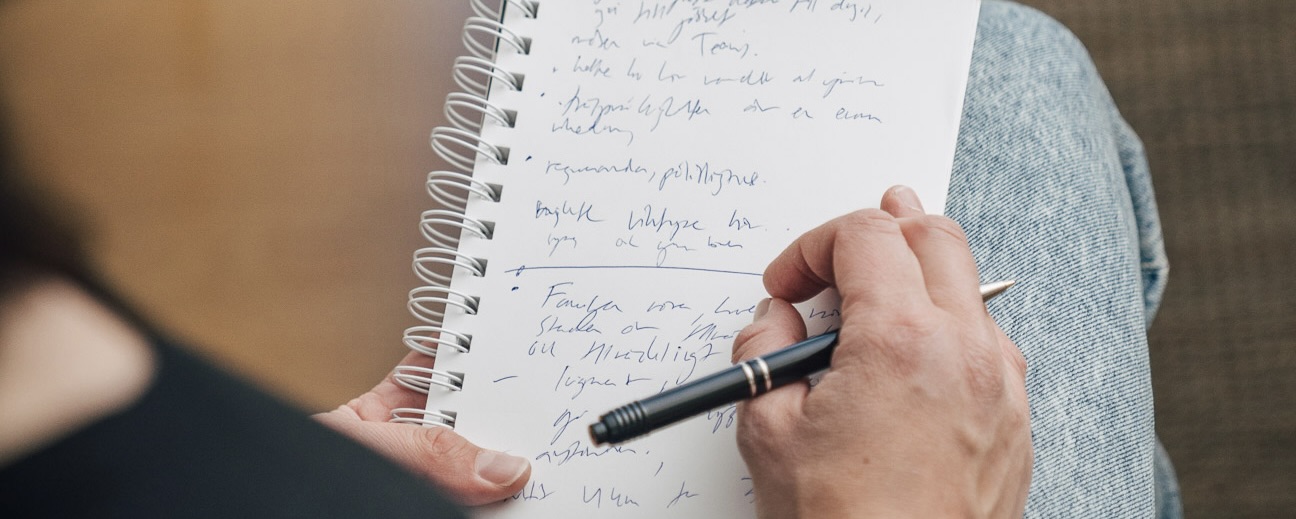 As soon as I sat down in his kitchen, I noticed that something was off. Perhaps I sat down at his place, I wondered, as he sat across from me trying to hide how uncomfortable he was about the situation. His shirt was ironed, hair was freshly cut and the house was spotless. Seven kinds of pastries had been laid out on the table and coffee was simmering in the pot. I tried to start a conversation, but it didn't work. So I shifted gears.
"What do you do in your free time?" I asked.
"Well, most of the time I'm out in the garage, fixing the motorcycle", he answered, still noticeably cautious.
"Can I see it?" I asked. He almost jumped out of his chair, ready to take me out into his garage.
We ended up doing the entire interview from the garage, in an environment that he was comfortable in and could relax. We even took the pictures there, for which his wife must have scolded him afterwards, since she certainly hadn't been cleaning there.
I find myself thinking of this man every time I book interviews. He reminds me of how important it is to choose the right environment for the interview. A person who isn't comfortable will not give you any great quotes.
As a Journalist and a Copywriter I've conducted hundreds of interviews and learned a lot along the way. Here are five tips for making the most out of each interview!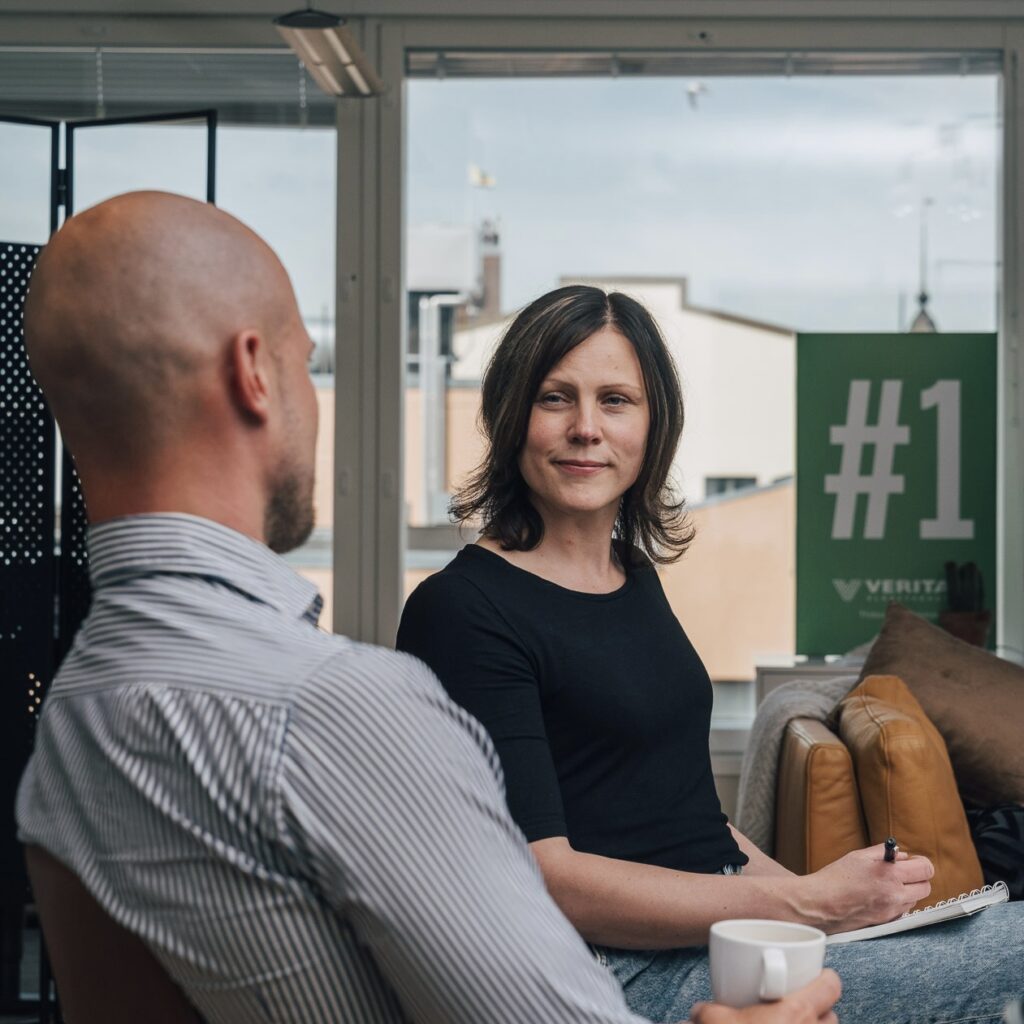 1. Choose an Authentic Setting
Interview situations can often feel a bit awkward for the interviewee (unless you're interviewing a media-trained CEO or a politician). It's your job to make them feel at ease. That is much easier if you meet up in person. If that is not possible try to schedule a video call. If nothing else works, a phone interview will have to do, but avoid interviewing via email. Those rarely turn out great.
If you can, book the interview yourself, preferably by phone, so you have a chance to chat before you meet. That makes it much easier to get things rolling on the day of the interview.
Some people prefer to get the question in advance. That's okay, if it makes them more comfortable. However, you should never send all your questions. You want their spontaneous reactions, not rehearsed responses.
2. Start the Interview Discreetly
When you meet, let the small talk slowly turn into the actual interview questions. Do it discreetly without whipping out a pen and a pad. And don't open a laptop between you, you'll kill the conversation flow instantly. Remember what the person says at the beginning, and bring things up naturally without disturbing the flow.
You won't have time to write down everything verbatim so invest in writing down numbers, supporting words and good quotes. After the interview, I usually fill in the notebook, so that I understand my own notes when later I sit down to write. And preferably write out the interview text on the same day you do the interview. The longer the gap between the interview and the writing, the more nuances you'll lose and the flatter the text will be.
3. Do Your Homework and Prepare Well-Thought-Out Questions
I've often had to settle for a 30 minute interview, but once we've started, the person I'm interviewing gets excited and loses track of time. It's wonderful but it only happens if you've done your research beforehand and prepared well-thought-out questions. Ones that the interviewee finds interesting to talk about.
Most people are flattered to see you've taken your time to learn about them. You can use that to your advantage in the interview situation. If you at least seem like you're genuinely interested in what they have to say, there's a better chance they'll actually say something that you can use in your text.
4. Listen and Ask Follow-up Questions
A common rookie mistake is that you get so focused on the questions you've prepared that you forget to listen to what they're saying. The answers will often be filled with interesting aspects that you might not have thought about.
And remember that people talk in between the lines and avoid saying things outright. That's when it's important to be alert and ask questions like "What do you mean with that?" or "Is it the case that…?". If you don't get a clear answer, you can't use it in the text. It is usually these follow-up questions that are the most important ones, not the ones you've written down before the interview.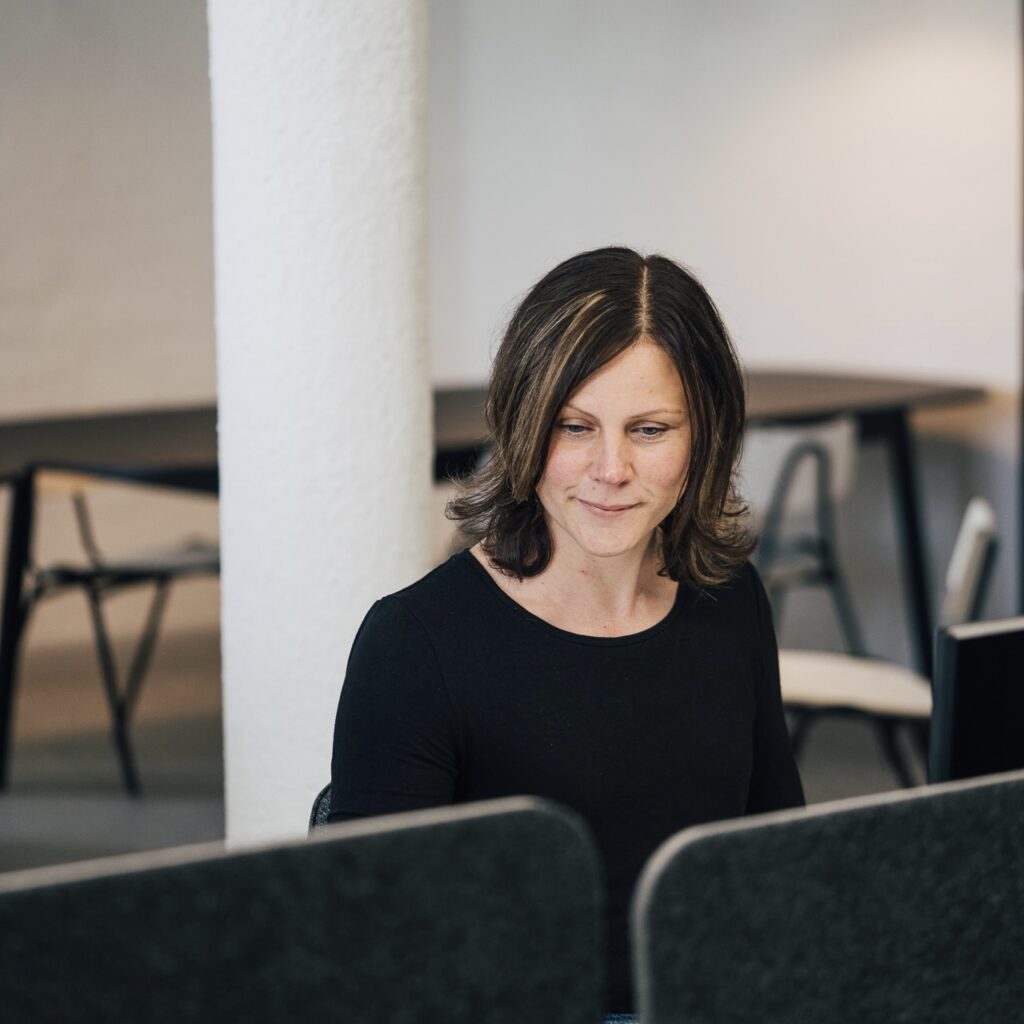 5. Make Sure You Are Both Happy with the Text
I always let the person I interview read the whole text for them to give feedback and suggest changes. They are the person responsible for the text, probably with a picture of themselves attached to it. For some reason, it's often single words or small phrases that the interviewee reacts to. Fix them, it shouldn't take too much time and usually you'll be able to make the changes without affecting the flow of the text.
It's important that the person I'm interviewing is satisfied, and preferably proud of the text. I once interviewed an actor who liked the interview text so much that he gathered his friends and read the entire article aloud to them. There I felt like I had really succeeded.
Johanna Hägg, Copywriter
Read More