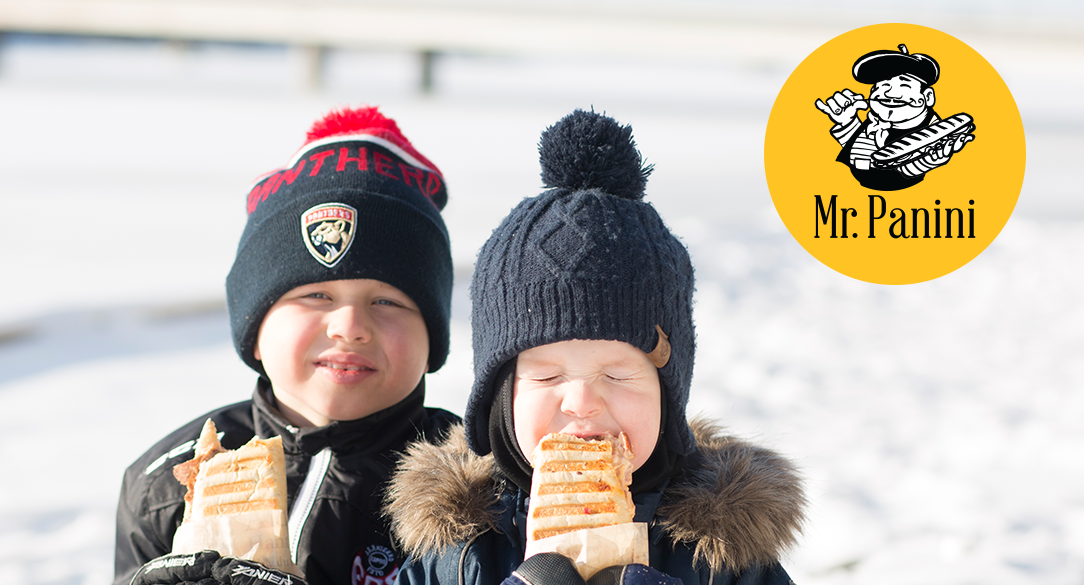 Together we grow
Our great co-operation resulted in: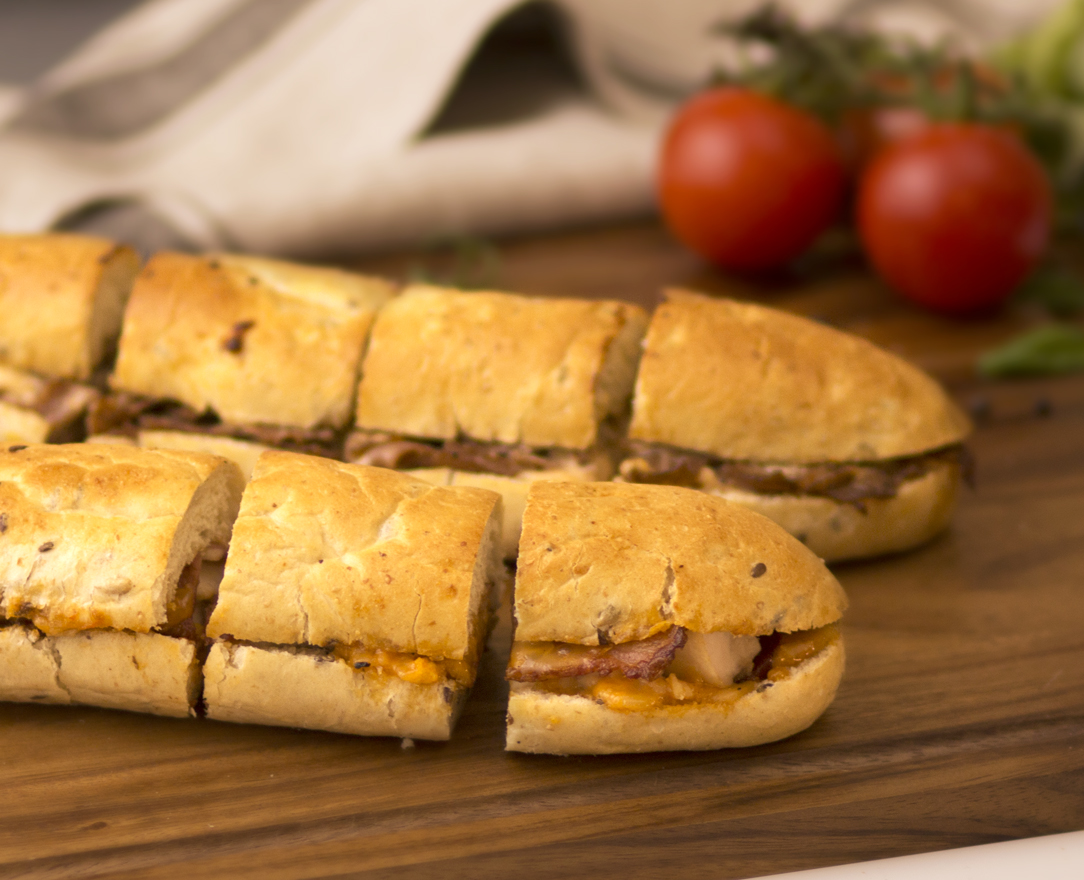 Why we love this client
We have such a great drive with this client. The Mr. Panini administrative team is small, and we have worked closely with the same people for several years. It's always fun, as we have a lighthearted but professional way of working. The team is open to new and crazy ideas, which truly inspires us. They have learned to trust Genero´s advisors completely, and together we have been able to achieve spectacular results. Wouldn't you love them too?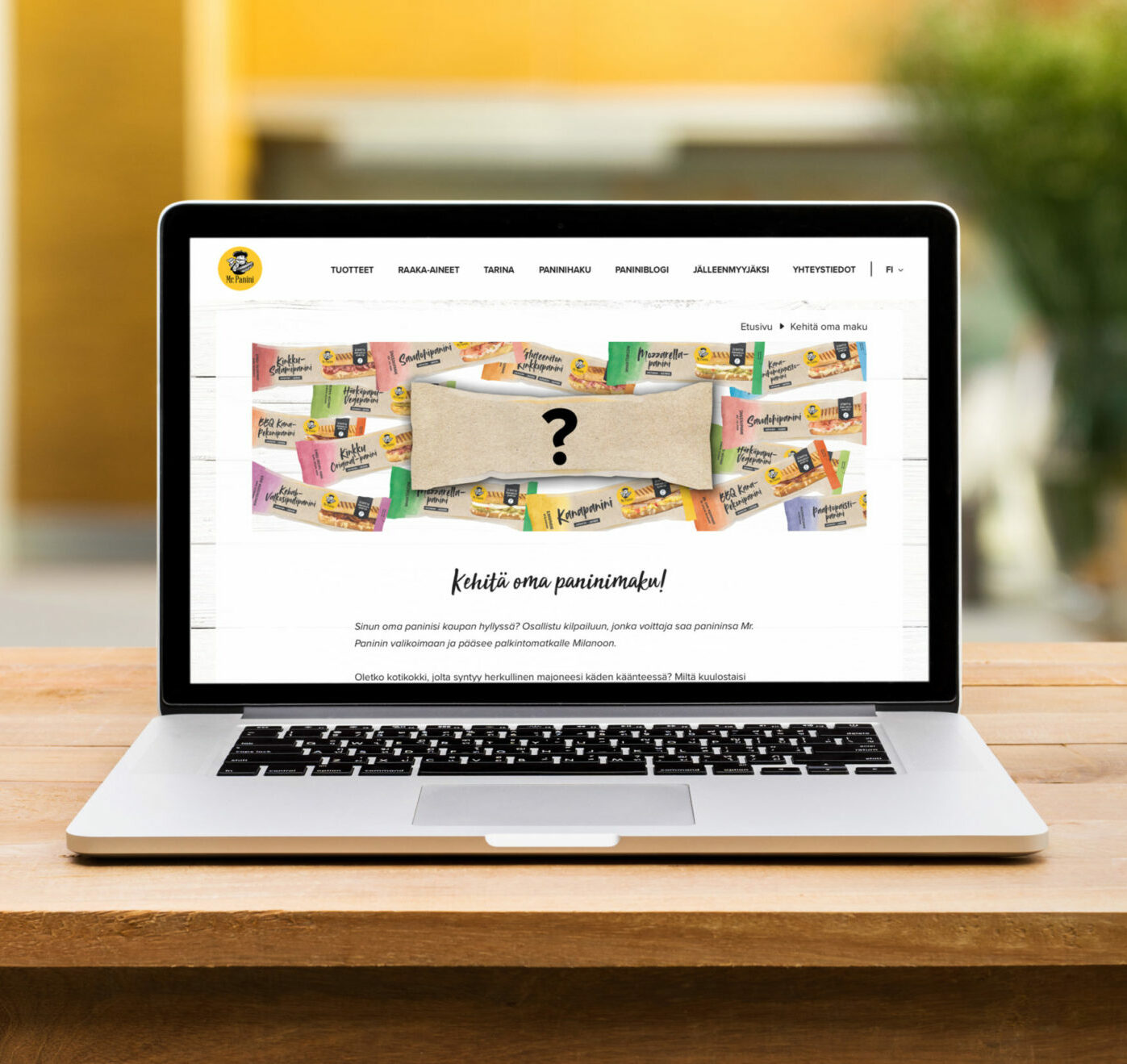 Problem
Mr. Panini is a 25-year-old Finnish food company that produces filled paninis for B2B and B2C clients. Brand awareness is high – nearly one hundred percent among those under 35 years of age. As the product is familiar to the target group, the focus should be placed on increasing purchase frequency to increase sales.
Mr. Panin's social media followers have grown steadily and the fan base is fairly active, especially on Facebook. However, keeping fans loyal to the brand has become increasingly difficult. People search for something inspiring and motivating. They want to belong to a group that shares the same values ​​and lifestyles. This sets the bar high in terms of content: it needs to be relevant, interesting, and engaging.
Besides, recent changes to Facebook's algorithm has proved to be a challenge, as the changes have significantly weakened the organic visibility of commercial companies in the fan feed. Hence, companies have to use more money to increase their visibility on the platform.
However, with a limited marketing and media budget, we had to find alternative ways to reach just the right, carefully selected target groups as inexpensively as possible. This is why we decided to use a combination of growth and engaging marketing tactics.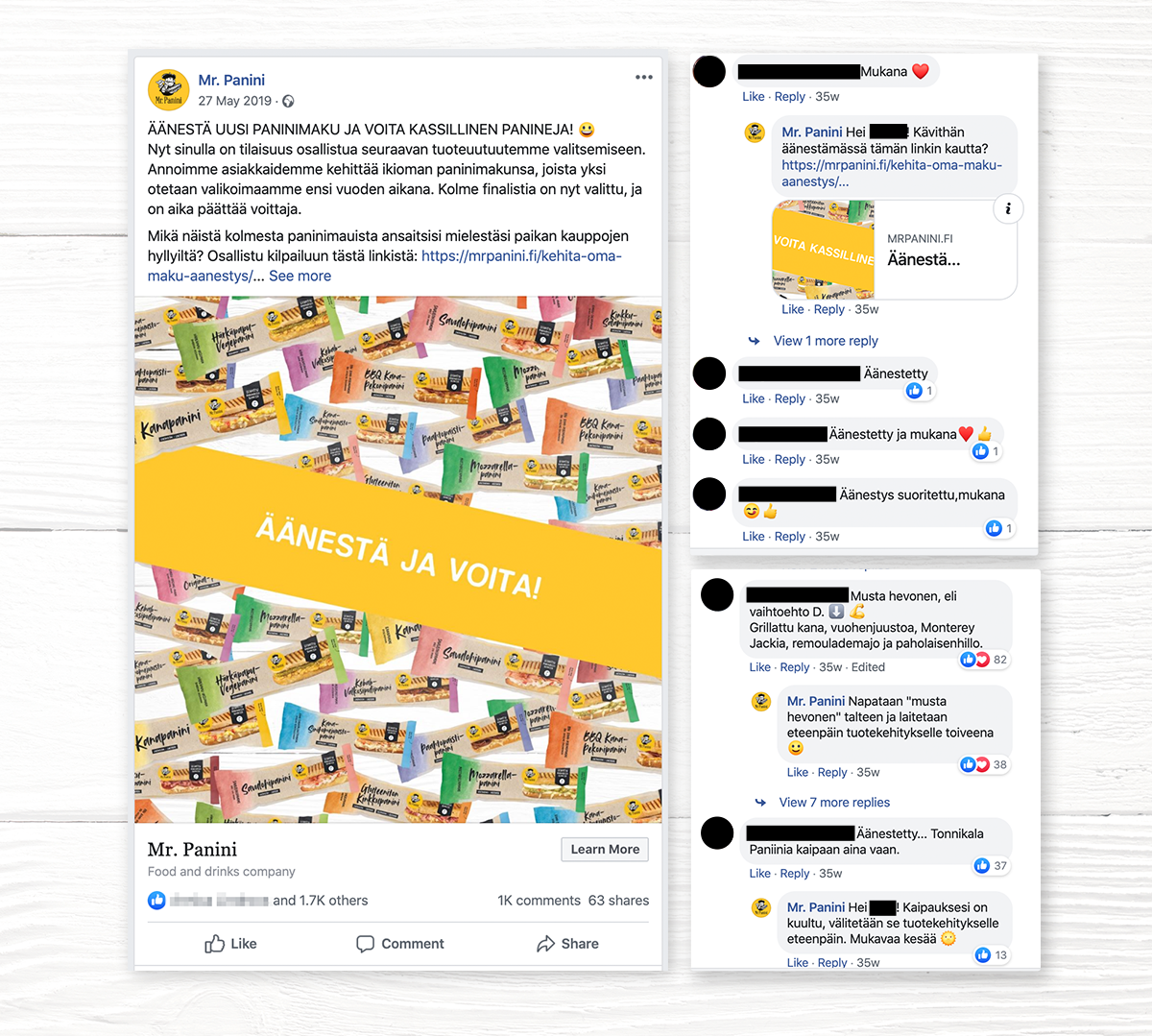 Solution
Social media was used as the main channel to reach Mr. Panini's customers – specifically Facebook and Instagram due to their wide coverage, cost-effectiveness, and precise targeting capabilities. This way, we could reach and engage with a broad group of customers on a limited budget.
Audience participation was at the heart of our engaging marketing approach and had a vital role in achieving maximum visibility on a small budget. Various competitions and raffle campaigns were used to activate the fan base and increase Mr. Panini's organic and paid visibility.
According to trend studies, the origin of food plays an increasingly important role in Finns purchasing decisions. As Mr. Panini is a Finnish family business that produces their products in Finland and uses mainly domestic raw ingredients, highlighting their Finnish origins was used as a way to resonate with the target audience.
As mentioned earlier, Mr. Panini enjoys an active fanbase which engages in discussions on social channels. By regularly providing content that fueled engagement and gathering data on audience reactions, we were able to target our messages to customer groups that had the most potential in increasing purchase frequency.
Communication focused on Mr. Panini's domestic origins and their raw materials. For this purpose, we made a short brand video as well as numerous posts related to raw materials, manufacturing methods, and the products themselves.
We also developed a competition in which Mr. Panini fans could create their own panini products. The competition took place in two different phases; in the first stage, consumers were asked to develop their own recipe, and in the second stage, the public was allowed to vote for the winner.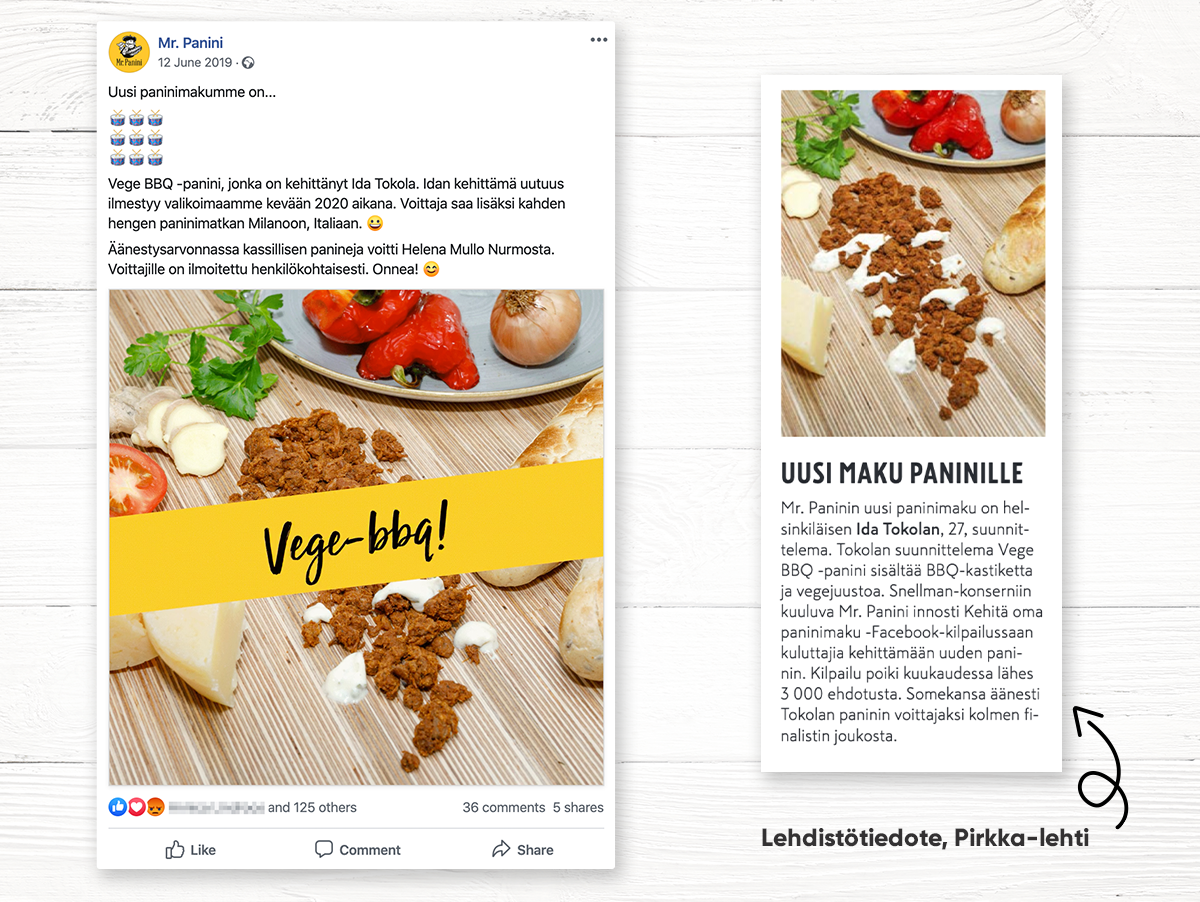 Results
As a result, Mr. Panini's sales increased by 20% compared to the previous year, and brand awareness increased by up to 12% in two years. The combination of thorough growth marketing and creative engaging marketing played a major role in achieving these growth rates.
The full-year engagement rate was over 10%, which is a very high figure considering that there were over 10 million impressions in total. We called it "a delicious win" for everybody involved.
Hör av dig
"*" obligatoriska fält
Vill du veta mer?
Liknande kundcase