We Finns don't usually pride ourselves even though we should: so many good things have been invented here!
To honour Finland 100 years we at Genero decided to create a list of our 100 favourite Finnish products and brands. Here it is!
Do you find your favourites on the list?
If our list lacks some of your favourite Finnish products or brands, please feel free to comment.
Aalto vase
Iittala
Beautiful and multipurpose vase for flowers, little stones or even candies!
Aarikka wooden jewellery
Aarikka
Because natural beauty is close to our heart.
Abloy locks
Abloy
High-security locks – the reason why it's so safe in Finland!
Abranet
Mirka
Because everyone needs dust free sanding paper, right?
Angry Birds
Rovio
Maybe the most played mobile game in Finland.
Ässä Mix -jäätelö
Fazer
Because we love ice cream.
Auran sinappi
Oy Lunden Ab
Best mustard in the world.
Baltic Yachts
Baltic Yachts
We do not have luxury cars, but we have the best luxury sailing yachts in the world.
Bliw
Orkla
Who wouldn't have used it? Great design for very low price.
Burana
Orion Pharma
When it aches, Burana helps.
Business event
Nordic Business Forum
One of the best business events in the world.
Buster boats
Fiskars
Because we love aluminium boats, which suits our climate!
Clash of Clans
Supercell
Maybe the most legendary mobile game made in Finland – so legendary that it has top revenue year after year.
Dermosil
Dermoshop
By far the best Finnish cosmetic brand on the market.
Diesel engines
Wärtsilä
Because we like power.
Dronningholm Kuningatar jam
Saarioinen
The jam that goes with anything!
Drying cupboard for dishes
Maiju Gebhard
So clever and so practical – the best invention ever!
Eetvartti
Herra Snellman
The best grill sausage in the world.
Elovena
Raisio
The best breakfast oatmeal in the world.
Erittäin hieno suomalainen shampoo
Orkla
Shampoo, which suits Finnish hair – in addition, it's cheap!
Fazerin sininen chocolate
Fazer
The best chocolate in the world.
Finnair Airline
Finnair
One of the best airlines in Europe and on the top 10 list of the safest airlines in the world.
Finnish school system
Finland
Finland routinely tops in rankings of global education systems and is famous for having no banding systems – all pupils, regardless of ability, are taught in the same classes.
Fiskars axe
Fiskars
You know – the real kirves.
Fiskars scissors
Fiskars
– you wouldn't buy any other.
Genelec studio monitors
Genelec
The best studio monitors for professionals.
Hapankorppu
Oululainen (Fazer)
The best hapankorppu in the world.
Hartwall Jaffa
Hartwall
The original.
Havu Mäntysuopa soap
Tolu
Environmentally friendly all-purpose cleaner – found in every Finnish home!
Heavy music
Cellars and garages all around the country
Finland has the largest number of heavy bands per capita in the world – and they are the best ones!
Honka – Log houses
Honkarakenne
Beautiful nature deserved beautiful houses.
Jenkki Xylitol chewing gum
Jenkki
It's good for you.
Jopo
Helkama
The best bike in the world.
Joulutorttu
Myllyn Paras
Christmas doesn't feel right without joulutorttu.
Kalevala jewellery
Kalevala
The company manufactures all its jewellery in Finland and favours Finnish originated material.
Karhu
Karhu
"The most legendary sports brand founded in 1916.
1950 Karhu sold its three stripes trademark to a now well-known athletic shoe company that still uses it to this day. The price? Two bottles of good whiskey and about 1 600 euros."
Karjalanpiirakka
With munavoi of course.
Kartanon potato chips
Taffel
For when you want to eat potato chips but be classy too.
KC Professional hair products (for example Four Reasons and No nothing)
KC Professional / Miraculous
Because we want high-quality hair products for reasonable price.
Kekkilä soil
Kekkilä
Don't buy other brandless products.
Kisses
Brunberg
Chocolate kisses are one of the loveliest things in Finland.
Kone Elevators
Kone
There's a high chance that the next elevator you ride anywhere in the world is made by Kone.
Rubber boots
Kontio
They are so practical and so out of fashion that they actually are fashionable.
Koulunäkki
Vaasan
Hard rye bread You can't eat just one…
Kunnon kuoreton nakki wieners
Herra Snellman
The best wiener ever.
Kuusamon Professor
Kuusamon uistin
When something is simply the best, you feel it.
Landola guitar
Landola
Learned to play guitar on my mothers old Landola as a child.
Lapin puikula
The best potato ever grown!
Leijonat
1995 never forget.
Linux
Linus Torvalds
Because Linux is better than Windows and free and open source and has a cute penguin in their logotype.
Lokki lamp
Yki Nummi
Scandinavian design at it's best.
Lonkero
Hartwall
Refreshing.
Makaronilaatikko
Kokkikartano
Finnish mac and cheese, but with meat – I have it for lunch so often!
Malax Loaf
Malax Limpan Ab
The best bread ever. We eat it on all holidays: Christmas, Midsummer. Just so good and festive.
Maternity package
Kela
It's a tradition that dates back to the 1930s and it's designed to give all children in Finland, no matter what background they're from, an equal start in life.
Maustekurkku
Herkkumaa
Addictive.
Menstrual cup
Lunette
Revolutionary (yes, it is awesome).
Moomin
Tove Jansson
Of course, Moomin needs to be on this list…
Moomin mugs
Arabia / Moomin Characters
…and the Moomin mugs as well. They are so popular! And very cute.
Meatballs for dogs
MUSH
The best meatballs for dogs in the world! Natural ingredients from Finland.
Napue Gin
Kyrö Distillery Company
The best gin in the world.
Nippon Green Tea with nice extra flavour
Nordqvist
We know you love it.
Nokia 3310
Nokia
It's indestructible.
Nunnauuni
Nunnauuni
Heat storing fireplace Keeps you warm – needed in our climate.
Oivariini
Valio
The one and only among so many.
Ora
Ora
Baby carriage Designed and sewed in Finland.
Oras
Oras
Faucets When quality matters.
ParkMan
Neligrate Oy
App Making parking easy.
Peltolan Blue
Peltola
The best blue cheese in the world.
Pepsodent toothpaste
Pepsodent
Makes your mouth fresh.
Ponsse harvesters
Ponsse
Ponsse was established in 1970 to meet forest machine entrepreneur Einari Vidgrén's own demands: the machines built by others could not withstand the heavy-duty use, so he had to build his own.
Pulled Oats
Gold & Green
Wonderful product, made of Finnish ingredients, excellent protein for vegetarians and vegans and for those who want to swap the meat. No additives. Low environmental impact.
Purmo radiators
Purmo
Ei saa peittää.
Reino / Aino slippers
Reinokauppa.fi
More than 80 years of history.
Reissumies
Oululainen
Just the best everyday bread.
Rolls Royce waterjet engines
Made in Finland.
Ruissipsi
Linkosuo
Not bad at all.
Salmiakki
Fazer
Only a Finn can appreciate.
Sandstorm
Darude
In every sports game everywhere.
Santa Claus
Korvatunturi
Santa Claus is known and loved all over the world – and lives in Finland!
Sapas
Finnish Tapas
Saunakiuas
Iki-kiuas
The most elegant sauna stove in the world.
Sisu
Oy Sisu Auto Ab
Tough trucks and Finnish quality for extreme conditions – we like!
Slush
Slush
The two-day start-up event brings together the leading tech scene in wintery Scandinavia, amidst one of the most dynamic tech ecosystems in the world.
Sports Tracker app
Sports Tracking Technologies Ltd.
Free easy to use app that helps you keep in shape!
Stool 60
Artek / Alvar Aalto
Good stool.
SuklaaLakuKuulat
Halva
Better than anything else in the world.
Superior ham
Snellman
So good and so natural.
Suunto
Suunto
Sports watch with the best quality!
Swan
Swan
We do not have luxury cars, but we have the best luxury sailing yachts in the world.
Targa 44
Targa
The best offroad vehicle of the sea.
Teema
Iittala
Timeless Scandinavian design as its' best.
Unlimited 4G internet
Too good to be true? Not in Finland!
Vadelma & Valkosuklaa ice cream
3 Kaveria
Decadent (it's sooooo good).
Valtra Tractor
Valtra/Valmet
Tractor of the year 2018 in Europe.
Viherseinä
Naava
If I had some extra money to invest in…
Vihreät kuulat
Fazer
Marmelade I get for Christmas every year…
Wheat Cushion
Emendo
When it's cold, nothing warms you better.
Wolt
Wolt
Great customer service, great restaurants.
Yosa oat yoghurt
Yosa
It's yoghurt…but not really.
Any of your favourites missing on the list? Comment on Facebook :)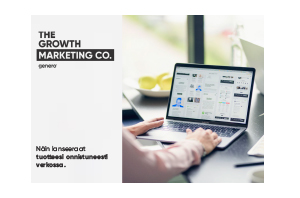 Opas: Näin hyödynnät digitaalista mediaa tuotelanseerauksessa.
Haluatko tietää, miten tehdä kustannustehokasta online-markkinointia ja onnistua tuotelanseerauksessa?
[hubspot type="cta" name="Lataa-ilmainen-tuotelanseeraus-verkossa-opas: button" portal_id="2625452″ id="1f6c221d-bebb-4e35-841e-98793a35b29f"]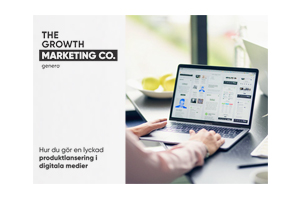 Guide: Såhär lyckas du med din produktlansering i digitala medier
Vill du lära dig hur du kan göra mer kostnadseffektiv marknadsföring online och lyckas med dina produktlanseringar?
[hubspot type="cta" name="Ladda-ner-produktlansering-guide: knapp" portal_id="2625452″ id="5aa9e7ed-7262-45ed-9fe9-2895c92c2726″]
Read More