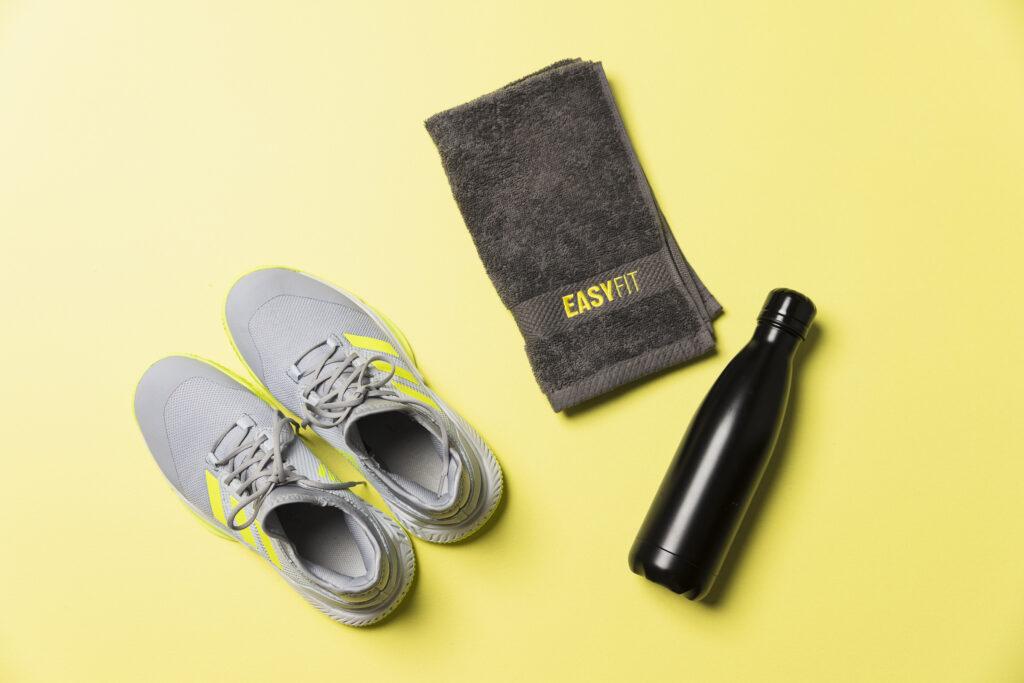 The goal. Easy.
EasyFit is one of the biggest gym and fitness chains in the Finnish market, with around 30 centers around the country. However, as a part of an internal reorganization, the company decided to look closer at its branding.
The fitness & gym market competition has grown fierce during the last years. The competition is typically very price-driven. EasyFit needed to renew its identity and communication to create alternative value propositions and reach new and bigger audiences.
Rather than join the competition to a race to the bottom, EasyFit wanted to double down on quality and easiness and use branding to re-lift to help communicate this position.
After our first meeting, we felt great chemistry between us – and a similar hunger for growth. So we were off to a great start.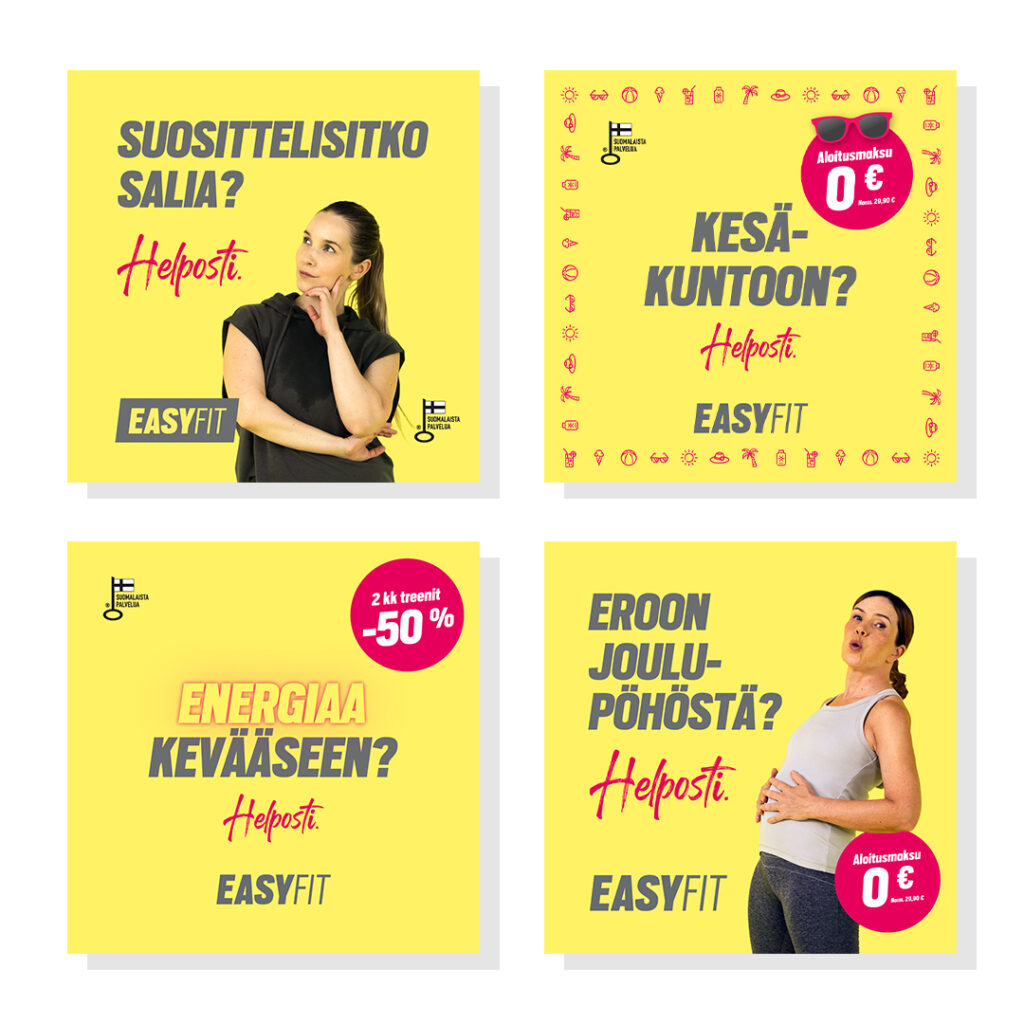 The branding. Easy.
The new brand strategy was based on the principle of easiness. Therefore, all brand elements should be easy to understand and use.

To summarize the company's mission statement, we created the slogan "Helposti." The Finnish word means "easily." This simple statement is a brand leadership tool, an advertising slogan, and a guide for brand experience development. A proper branding Swiss Army Knife in one word.
During the project, we updated the logo, brand-coded elements, images, social media presence, advertising, videos, gyms look, and how they are presented on the website.

In the end, we organized a series of workshops and education in marketing and social media best practices for EasyFit entrepreneurs to make the change easier for the franchisees to use and adapt.

Our evolutionary, rather than revolutionary, design philosophy made the transition possible in stages. The benefit: No overnight shocks or costs for the gym owners, a coherent identity for the brand.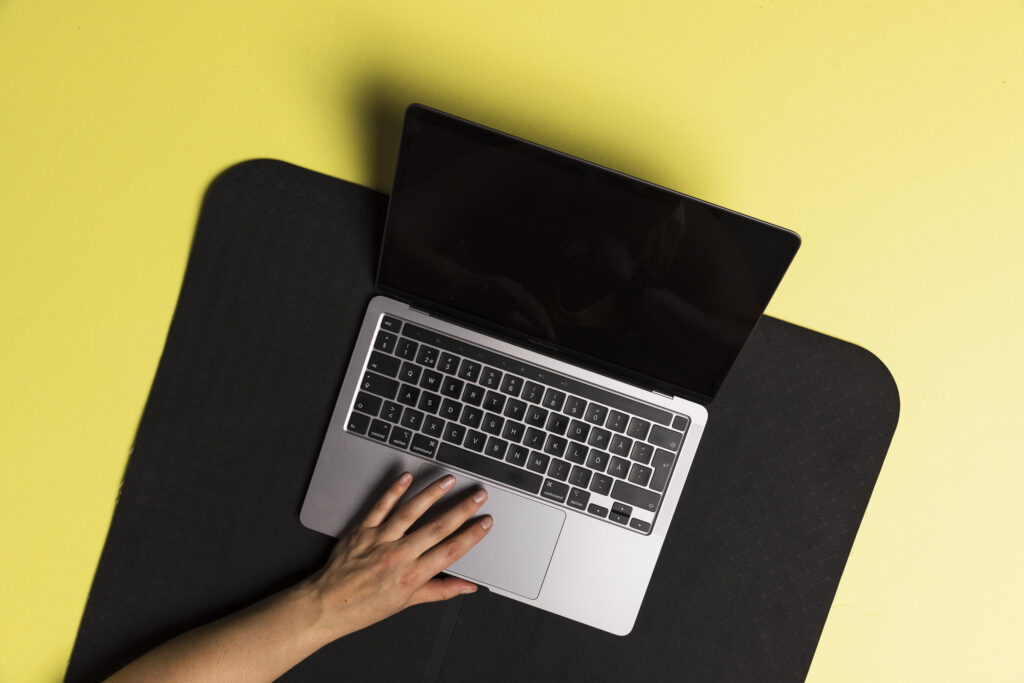 The results. Easy.
After the project, we started a strategic partnership that includes advertising and performance marketing to boost sales after the difficult COVID-19 period.
We started our cooperation at the beginning of 2022. The gyms and fitness centers were allowed to re-open after an over-month-long restriction. So it was time to get back on the treadmill.
Our branding and growth marketing cooperation has resulted in thousands of new members, above goals CAC and growing brand awareness for the easiest fitness in Finland. Helposti.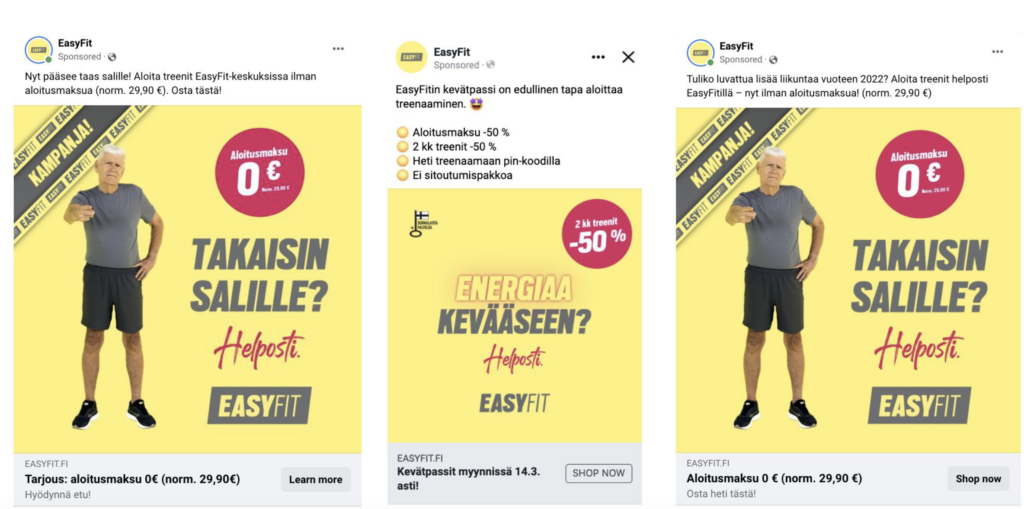 Haluatko tietää lisää?
Katso myös nämä