Maitokolmio, an experienced milk processor from Ostrobothnia, sought to elevate its market presence. By developing a distinct tone of voice and compelling content, we not only strengthened their brand but also celebrated their rich heritage and expertise in the dairy industry. Maitokolmio's share of search compared to its biggest competitors has increased by 48% during our cooperation.
Background
Genero and Maitokolmio started working together in 2019. Over the years, we have strengthened the brand of this small dairy producer with a clear tone of voice and content that supports the brand's heritage and expertise. We have invested in increasing organic traffic with the help of recipes, organized video productions and recipe photoshoots and created successful advertising campaigns.
Why we love working with Maitokolmio
Maitokolmio is a producer owned dairy cooperative that genuinely cares about the well-being and future of their region. The Ostrobothnian mentality and untapped potential captivated us right from the beginning of the collaboration. We love how together we communicate boldly and the humor is not lacking.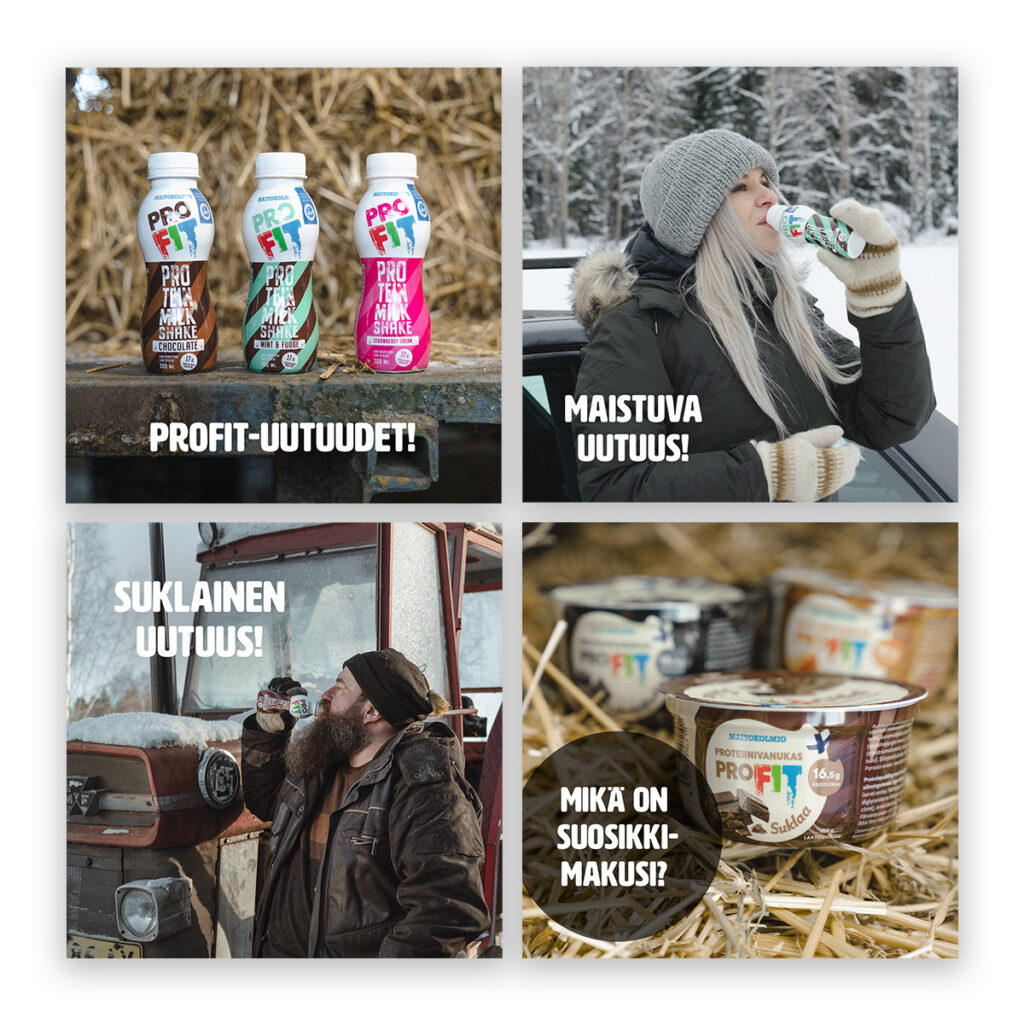 Challenge
Although some of Maitokolmio's products were already known nationwide, the brand's recognition was weak compared to their competitors. The lower-volume products were mostly familiar to consumers in Ostrobothnia and the surrounding areas.

Since consumers mostly buy familiar dairy products from the grocery store, it is challenging to inspire them to even try similar products from other manufacturers, no matter how good and high-quality the product is. In the field of dairy products, it is difficult to stand out from the competition. Different manufacturers' products look very similar on the shelf and the sales arguments are the same.
What we did
We set out to create a strong Ostrobothnian identity for Maitokolmio, which would distinguish it from its competitors while strengthening brand loyalty. We talked about a small, healthy, self-confident and brave producer owned dairy cooperative from Toholampi, which offers genuine products made from fresh milk and that wants to preserve Ostrobothnia's countryside. We created campaigns around these top messages on Facebook, Instagram, TikTok and YouTube.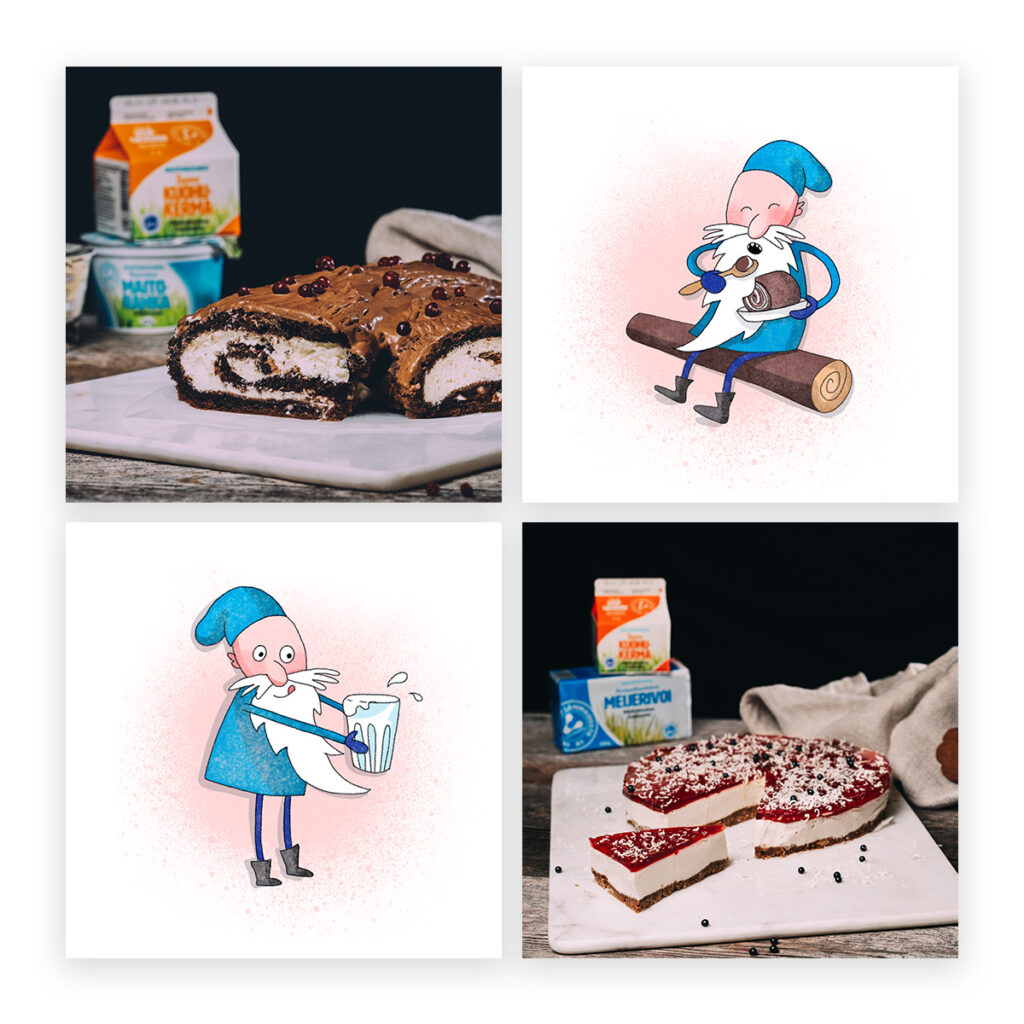 Results
How did we succeed as a small challenger among dominant players? With long-term brand work, distinctive campaigns and increasing organic traffic.

Through the recipes, we have caused the organic traffic of Maitokolmio's website to grow rapidly. Organic traffic has increased by 145% since 2019. We prominently feature our seasonal recipes because our page traffic surges significantly during seasonal changes.

Strengthening the brand started with the "More cows than people" brand film, which introduced Maitokolmio's new tone of voice, depicting the sympathetic Toholampi. We have continued the same theme e.g. with the "Small village from Ostrobothnia" FIT-curd advertisement that sheds light on the secret of the strength of the people of Toholampi, and with ProFIT films presenting special fitness methods, as well as many other implementations. Maitokolmio's share of search compared to its biggest competitors has increased by 48% between 2019 and 2022.
Want to know more?
Similar cases