E-book: Overlooked Opportunities in Digital Advertising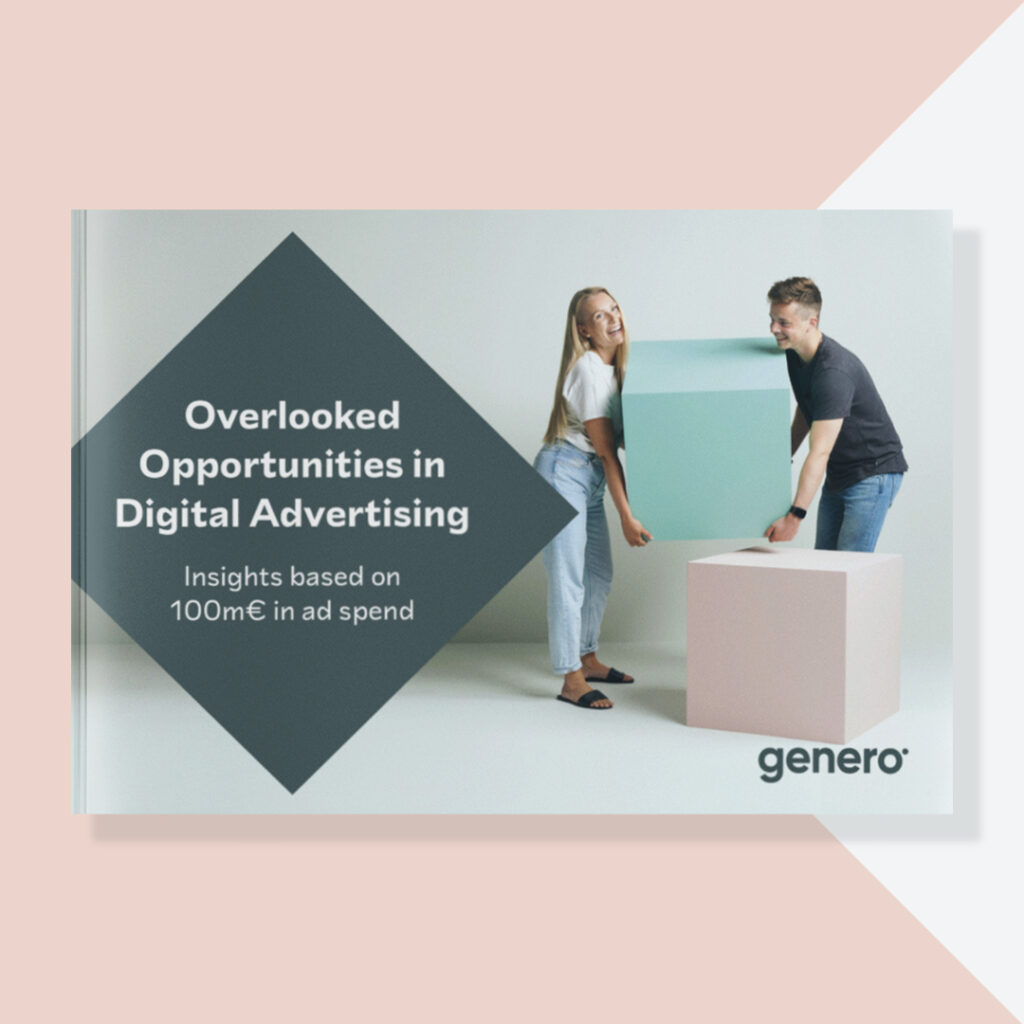 After managing over 100 million euros in digital advertising spend, we've often come across the same overlooked strategic opportunities.
In this e-book, we discuss 3 of these opportunities and how you can leverage them to spend less and make more!
Want to read it later? Enter your email address and we'll send you a copy!