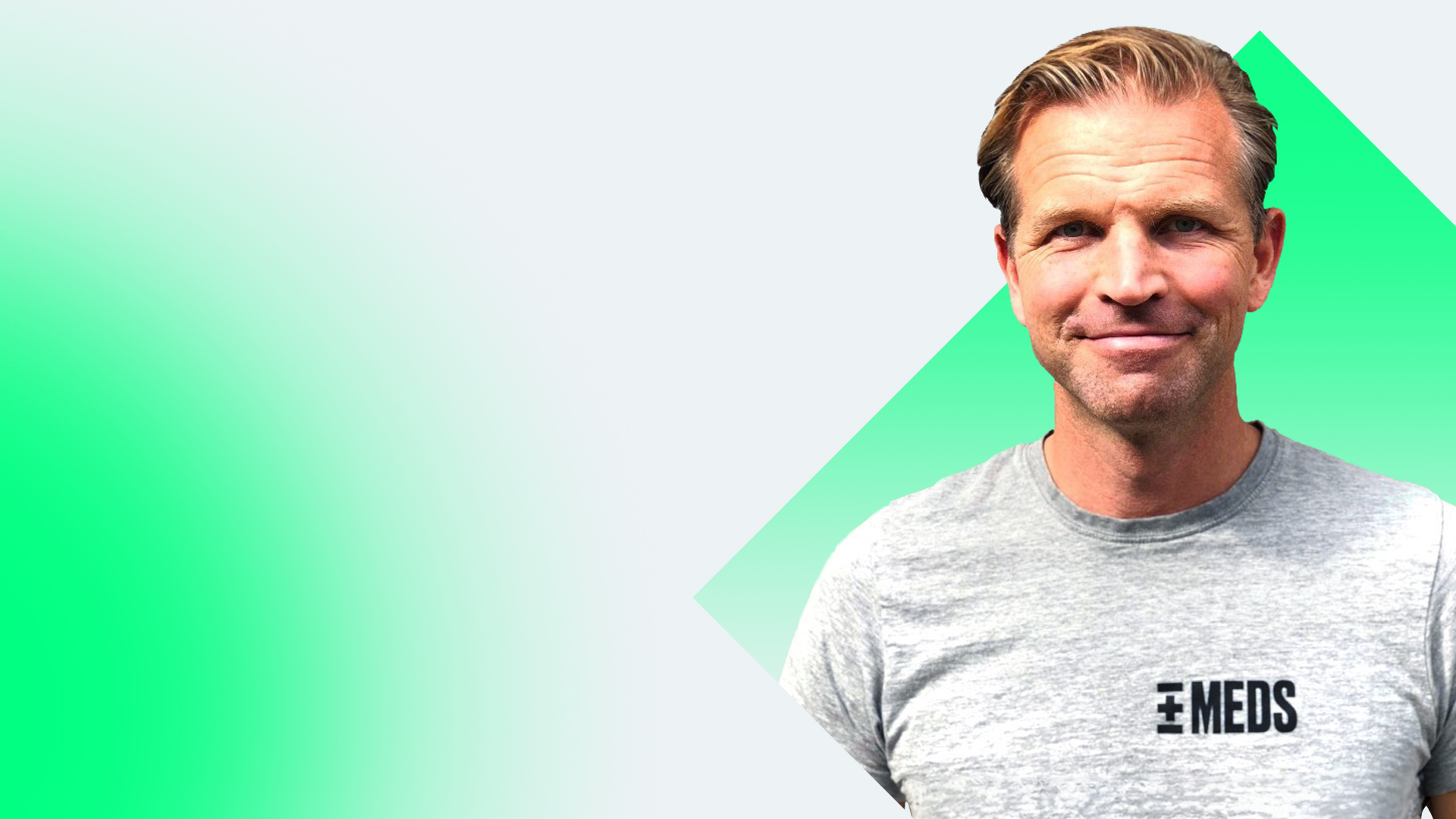 This post is based on our podcast episode with Björn Thorngren. Björn is the CEO and founder of MED, an online pharmacy and one of Sweden's fastest-growing companies. You can watch the entire conversation here.
1. Branding vs customer acquisition
Most startups begin by focusing on customer acquisition, e.g. through digital performance marketing, and only start making intentional investments in branding as the company matures and grows.
MEDS decided to do it the other way around and invested a lot in brand campaigns in the early days. For example, they ran a highly-publicized campaign with Swedish pop star Måns Zelmerlöw, where he was naked on a horse. The strategy was simply: to show that they were a new and serious player in what is often seen as a generic and boring industry.
The strategy paid off and now 5 out of 10 Swedes now recognize MEDS, which is an incredible achievement for such a young company. MEDS is now focusing on converting this awareness into conversions.
2. Winning through experience
MEDS operates in a regulated and low-margin industry where there's little-to-no room for differentiation. When it comes to e.g. prescription, the pharmacies don't control inventory or prices.
How do you succeed in this kind of environment? The market agencies that worked with MEDS could hardly believe it when Björn explained that they don't have any specific USP (unique selling proposition). Instead, MEDS decided to go all-in on providing the best possible customer service and customer experience. Their support is available 7 days a week, they make sure the selection is wide, and they've developed their own tech stack in order to give the best possible service.
The strategy is clearly working, and MEDS continues to grow approximately 3x faster than the overall market.
3. Lessons learned from raising 50m€
The number one lesson when it comes to raising capital? "Embrace the pain". Björn points out that raising money was, is, and will always be hard, regardless of the economic cycle. And if you as an entrepreneur feel that raising money is the worst thing ever, perhaps it's a better idea to try growing more slowly and build a smaller company.
The second lesson is to find the type of investors that are most suited to your company's strategy and vision. MEDS has for instance avoided venture capital because they typically want companies to take huge risks in order to have 10-20x value creation in a short amount of time. MEDS has chosen a more thoughtful and measured approach when it comes to growth and therefore chosen long-term investors like family offices and tech entrepreneurs.

Subscribe and never miss an episode!
Read More