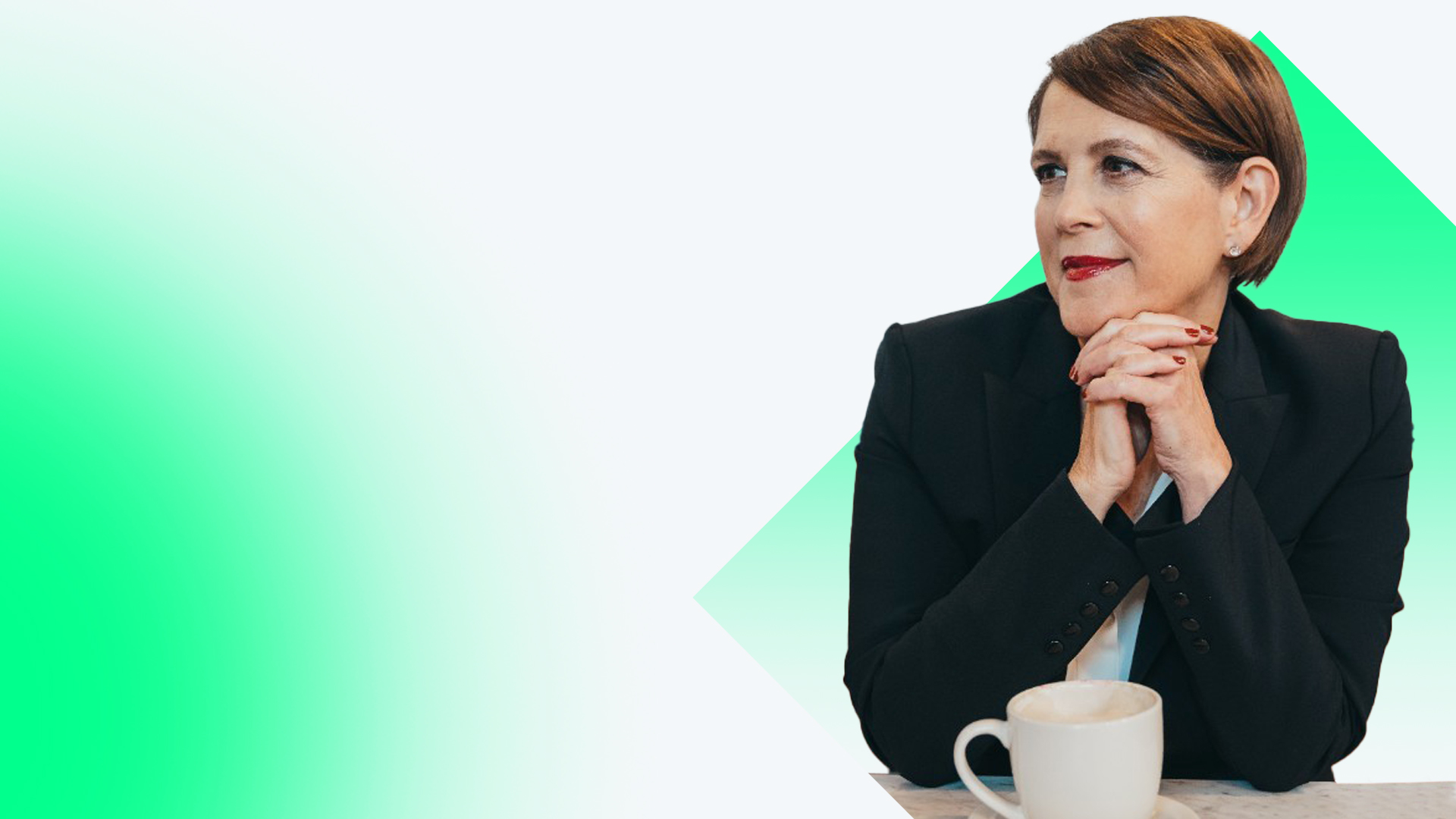 This post is based on our podcast episode with Lisa Gilbert. Lisa is VP of Global Marketing at Kyndryl, a 90,000-person startup. You can watch the entire conversation here.
1. The importance of brand
Lisa stresses the importance of having a crystal-clear brand identity, staying consistent, and the importance of thoughtfully creating various brand assets. The brand can not confined to a corporate strategy deck, companies must instead consistently walk the talk in all parts of their organization. Consistency creates trust, and trust is ultimately good for business.
2. Activating employees
Employee activation is a great marketing strategy that companies can use to amplify their brand messages, and it's something that Lisa considers in all content and marketing efforts.
Employee-generated content can be incredibly powerful, and Lisa talked about one of Kyndryl's campaigns called #KidtoKyndryl. Armed with simple instructions and a few guidelines, the employees shared thousands of personal stories on LinkedIn, strengthening Kyndryl's brand awareness and image in the process.
Kyndryl also has a formal brand ambassador program with recruits from all over the company.
3. Budget constraints and creativity
In this current moment, everyone's marketing budgets are becoming more constrained and that's also true for global companies like Kyndryl. But this just means that companies must find alternative and more affordable ways to reach their goals.
Kyndryl has used large-scale marketing channels and tactics in the past but is currently using more targeted and lower-cost approaches. In addition to employee brand ambassadors, Kyndryl relies heavily on paid social and search advertising in order to reach target audiences around the globe.
Budget constraints should not be seen as an obstacle but as an opportunity for creative problem-solving.

Subscribe and never miss an episode!
Read More