Together we grow
our cooperation resulted in: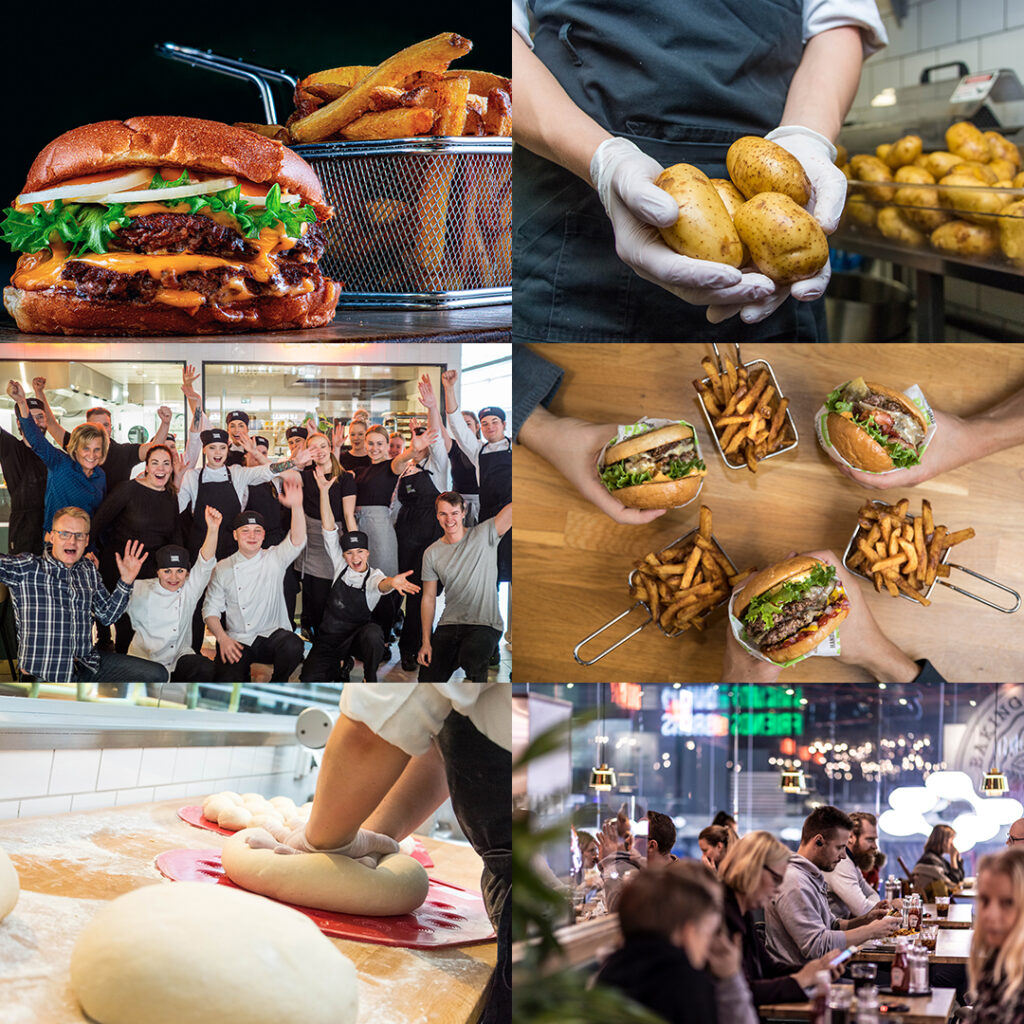 Why we love this client
Friends & Brgrs is a pioneering burger chain with an impressive growth story. What started as one restaurant in Pietarsaari has become the fastest growing restaurant chain in Finland with locations from Rovaniemi to Helsinki. We've had the privilege of supporting Friends & Brgrs' journey with innovative marketing from the very beginning.
Eight years of cooperation has been delightful with the team like Friends & Brgrs'. Our fearless client shares our growth mindset and is always ready to test new ideas. Shared goals and mutual trust have been the starting point for all the work we've done together!
One of the reasons people, us included, love Friends & Brgrs is their uncompromised commitment to quality. For example, burgers, buns, and fries are all made from scratch using the very best ingredients. And as our latest ads say: you can truly taste the difference. It's easy to speak highly of a product you can stand behind yourself.
Challenge
Friends & Brgrs has always had a clear vision for growth, and the main role of marketing has been to support that vision. But it hasn't always been easy. In fact, when Friends & Brgrs first came to be, the category for these kinds of "better burgers" did not yet exist in Finland. Consequently, the challenge was not only to build a brand identity and awareness, but also create demand for a completely new category.
What's more, the nature of the restaurant industry with its modest profits as well as limited financing has put its twist on all our doing. This forced us to get creative and get big results with a relatively small budget. Luckily, we know a thing or two about how to do just that.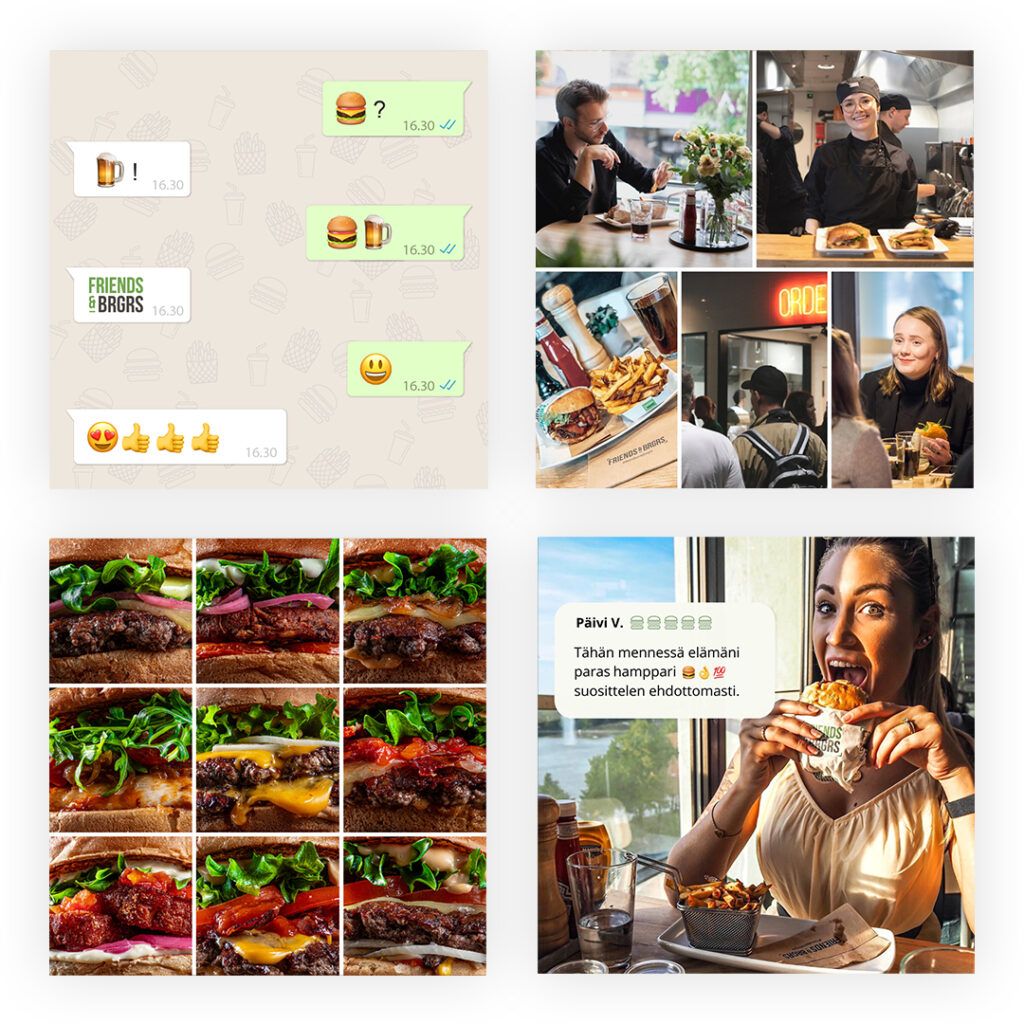 Solution
Flexibility to adapt to the ever-changing needs of our growing customer has been the key to the eight-year cooperation. Over the years, we've been able to help out with, for example, cost effectively recruiting the best staff through social media as well as producing all materials and marketing efforts for a growth funding campaign in 2016. The latter of which resulted in record-breaking crowdfunding of one million euros.
Yet, the common thread in all marketing has always been the great product. We never get tired of talking about how the fries are made or how the ingredients are sourced. And neither seem the customers get tired of hearing about it. The product is at the core of the brand, and the marketing has always reflected that.
Given the limited budget, Friends & Brgrs has relied almost exclusively on social media and PR. Through constant testing and by staying true to the brand, we've been able to drive awareness for a fraction of the traditional cost.
Results
Eight years and 1,000 ads later, Friends & Brgrs is the fastest growing restaurant chain in Finland with restaurants all over the country. With over four million burgers sold, Friends & Brgrs has become a household name among Finns. And within the industry, Friends & Brgrs is one of the most respected restaurant chains that is associated with freshness and fantastic quality! We're happy to help them succeed and excited to see where the journey takes Friends & Brgrs next.
Start your growth journey
"*" indicates required fields
Want to know more?
Similar cases