MyTelescope is changing the way brands measure success with their Share of Search tool. We've been helping them grow through lead and demand generation.
Together we grow
Our co-operation resulted in:
57%
more leads from paid social
50%
increase in brand searches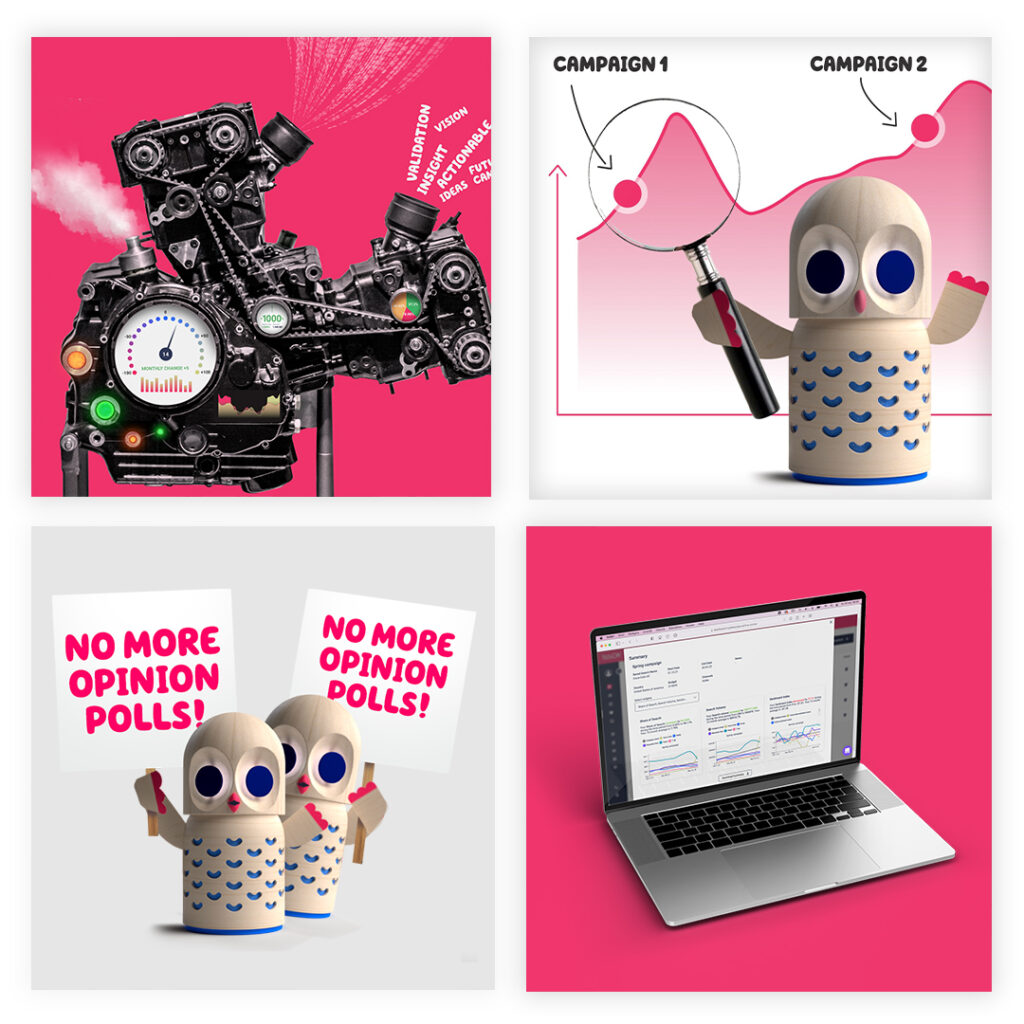 Why we love this client
MyTelescope is a B2B SaaS company offering an innovative solution to track brand and product demand. They help companies get a better view of their marketing efforts by employing a new methodology, Share of Search. Simply put, MyTelescope is a marketing performance analysis tool that automatically measures the development of your market share by looking at your Share of Search.
We love working with innovative and ambitious clients like MyTelescope, who share our growth mindset.
Challenge
MyTelescope is playing in a crowded market, offering its analysis platform tool to both marketing agencies and marketing departments looking to better measure the effectiveness of their efforts. As we know ourselves, marketing professionals tend to have their hands busy with a plethora of projects and are already using a number of tools. Share of Search is a new methodology that is not yet well understood or utilized.
The challenge we've taken on is to break through the noise, communicate the value of the methodology and equip as well as encourage marketers to start utilizing it. Ultimately, we're helping MyTelescope change the way brands measure success.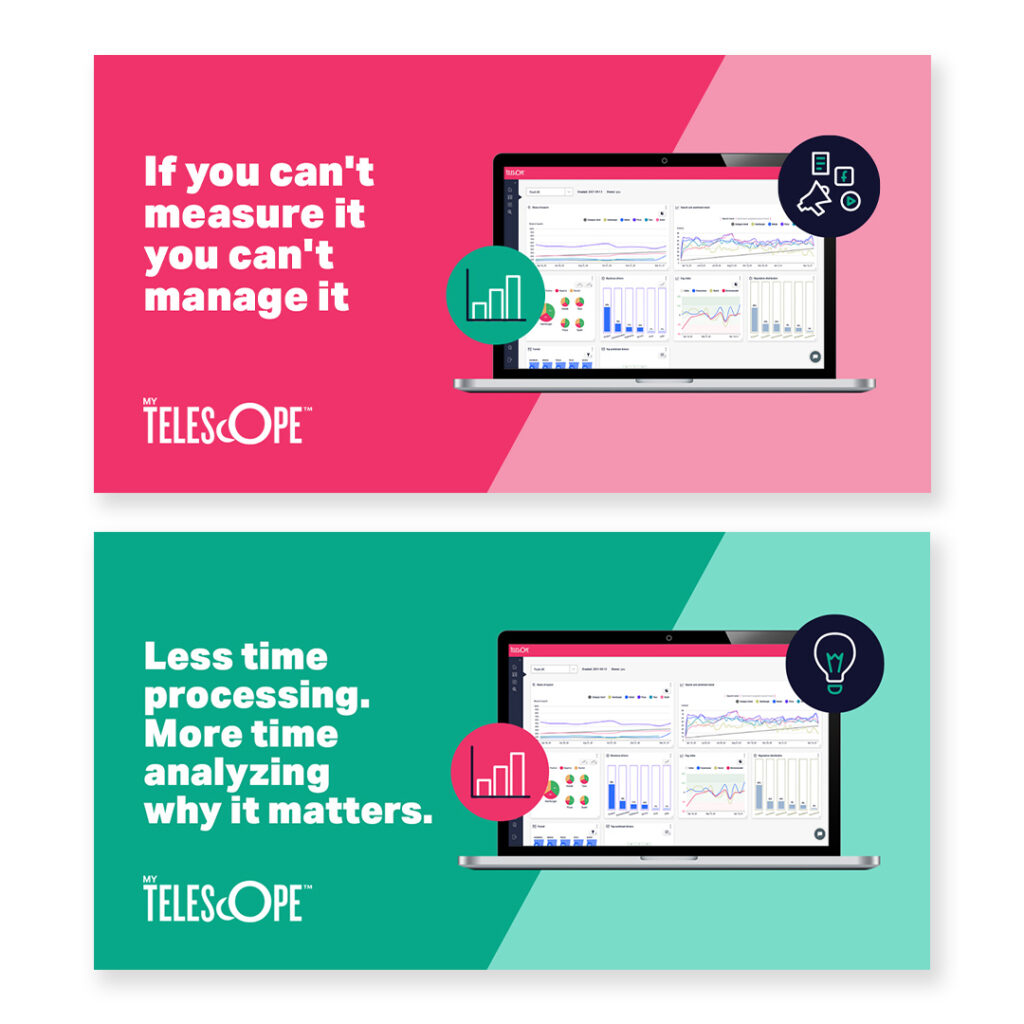 Solution
We've been handling MyTelescope's demand and lead generation through advertising, content production, and marketing automation. Facebook and Google Ads as well as marketing automation tools for both email marketing and on-page/platform initiatives have been the most important channels for MyTelescope. Through conversion rate optimization, we've also been able to optimize MyTelescope's website for better lead generation and to support sales. In addition to lead generation, we nurture the generated leads with email marketing, providing the leads with insightful information about Share of Search and MyTelescope.
Lastly, taking a product-led growth approach, we've helped MyTelescope optimize the onboarding experience in the portal. Deep diving into their product we've created an interactive onboarding process where users get step-by-step guidance and can use the chat for additional support. Using the customer experience platform Intercom, we've been able to educate users on not only how the portal works, but also on the Share of Search methodology itself.
Results
The cooperation has produced fantastic results. Monthly leads from paid social have increased by more than 53% since we started. Moreover, monthly organic traffic to MyTelescope's website has grown 57% and monthly brand searches have increased 50% globally! In total, our cooperation has produced a total of 8% growth in leads. We're looking forward to seeing MyTelescope gain an even stronger foothold in the marketing industry!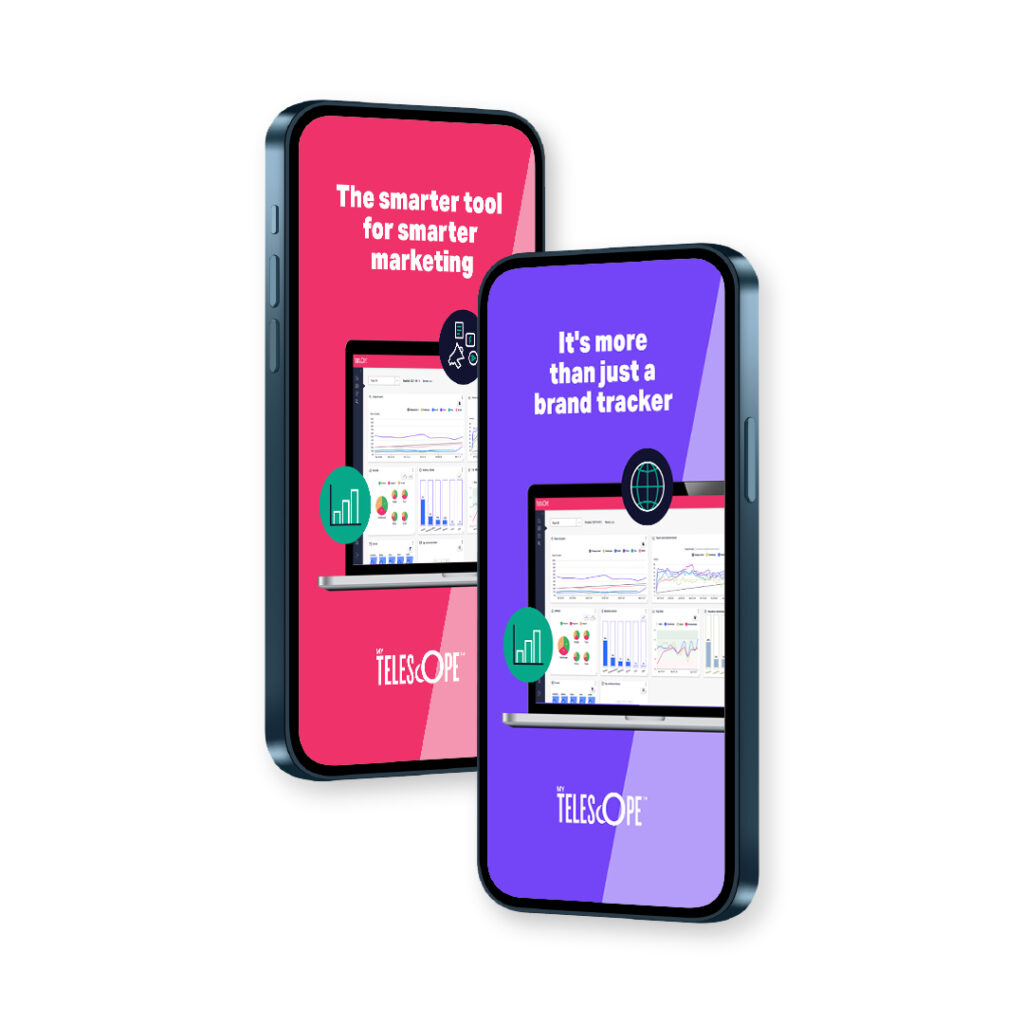 Want to know more?
Similar cases