During our partnership, Nooga has grown from zero to over 4M€ in revenue, established a national presence, and been acquired by the market leader Accountor Group.
Together we grow
Our cooperation resulted in: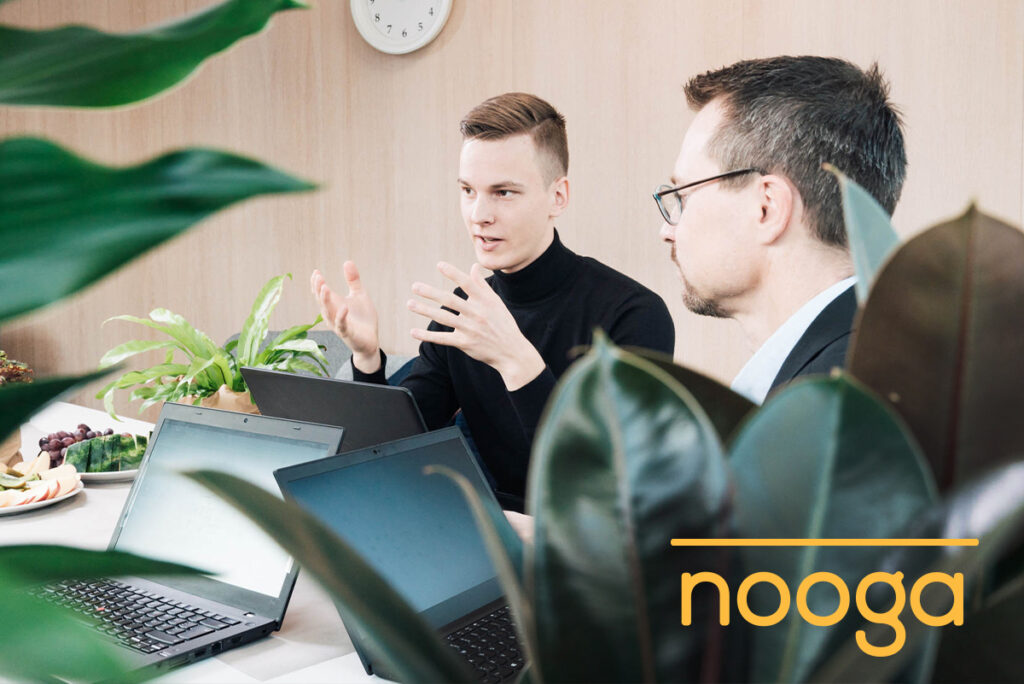 How it started
Nooga was founded in 2016 with a vision of innovating the fragmented market for accounting services for small and midsize businesses (SMBs). Nooga's strategy was to combine modern technology with personal service to become the go-to accounting partner for SMBs in Finland.
Genero has been Nooga's marketing partner from day one. Among other things, we helped develop their brand, including positioning, logo, visual identity, and communication strategy.
Challenge
Differentiation is often one of the largest challenges for new companies, and Nooga was no exception. The industry is competitive, with numerous companies offering similar services at similar prices. Nooga needed to find a way of cutting through the noise, grabbing attention, and clearly explaining the benefits of using or switching to their services.
As a company with ambitious growth targets, systematically generating inbound leads was also important. With limited resources, Nooga needed to build its own unique growth marketing playbook.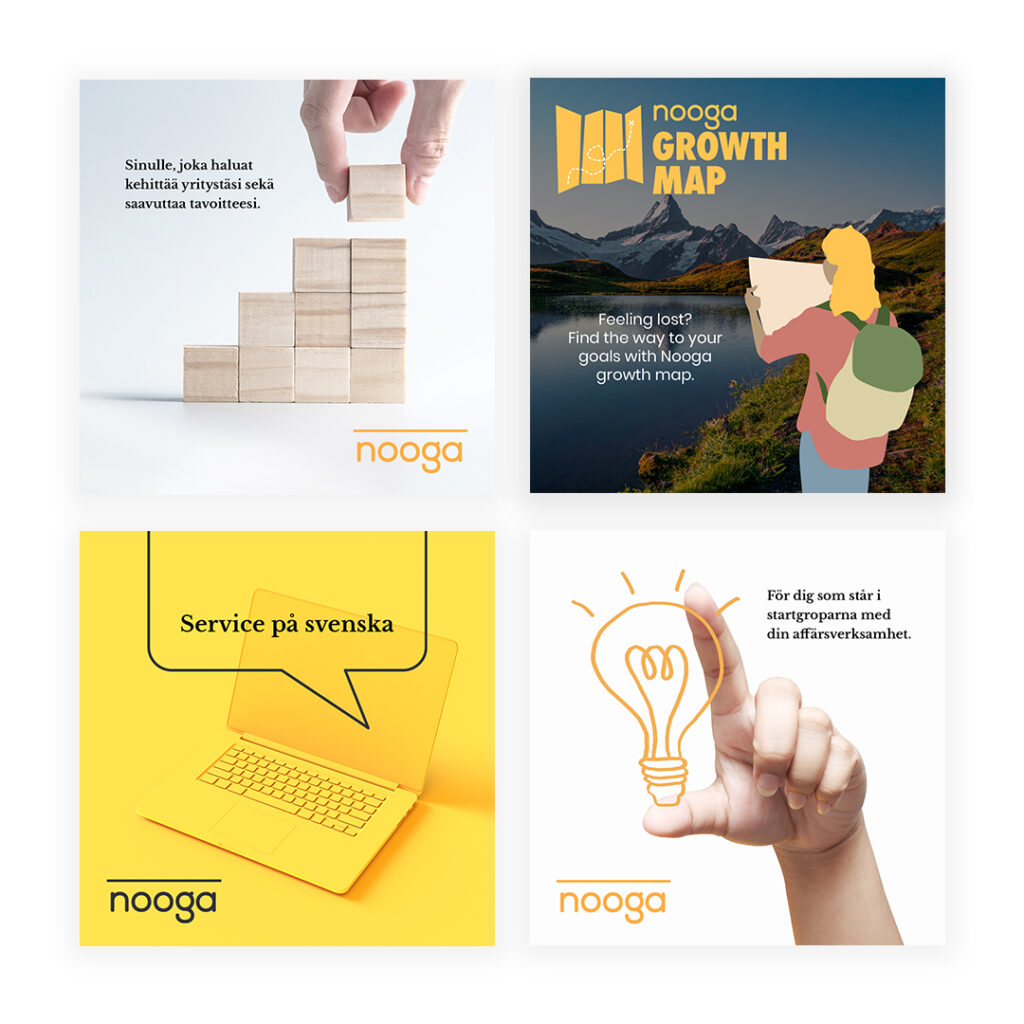 Solution
Together with Nooga, we set out to create their unique selling proposition. Over time we identified the top-performing messages and segments through continuous experimentation, research, and by listening to client feedback. We then created campaigns, landing pages, and content around these insights.
On paid social, we saw the most success with funny and attention-grabbing ads that departed from the style of communication that is typical in the industry. Search engine marketing (SEM) became a major source of leads, as we started segmenting and customizing both messaging and targeting.
To not rely only on paid traffic, Nooga also made strategic investments in search engine optimization (SEO). In addition to blog posts and on-site optimizations, we also created a lexicon for business terms that now generates a significant amount of traffic. Organic now accounts for over 50% of total website traffic.
"The partnership with Genero has been smooth and professional. Together with their team of experts, we work towards that mutually agreed upon goals and continuously track our progress. We're very satisfied."

Monika Ahlskog – CEO & Co-founder
Strong growth and acquisition
Through continuous investments in digital marketing, inbound has become by far the largest source of new business. The number of online leads increased more than tenfold in just a few years, to over 600 in 2022. Word-of-mouth is another major growth driver, thanks to Nooga's reputation and excellent customer service.
In September 2022 Nooga was acquired by Accountor, the leading financial management service provider in the Nordics. The acquisition will enable Nooga to continue its rapid growth, and we're excited to keep supporting them on its journey.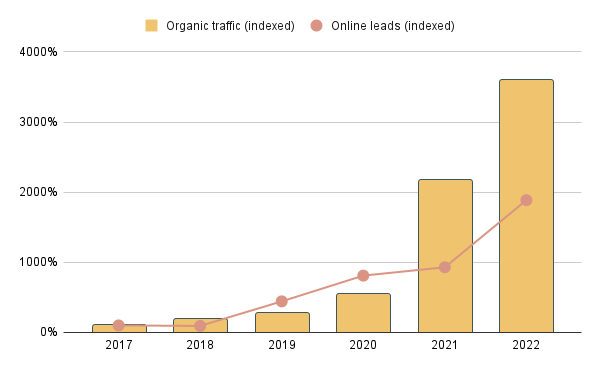 Start your growth journey
"*" indicates required fields
Want to know more?
Similar cases