Together we grow
our cooperation resulted in:
+223%
growth in certain brand-related Google-searches
Why we love this client
Skand is a Finnish electric scooter company with big ambitions. Since 2015 they have sold scooters all over the Nordics, launched an EU-wide online shop, and have appeared on various technology and start-up company top lists. Riding with Skand (pun intended) is consistently fast, enjoyable, and environmentally friendly.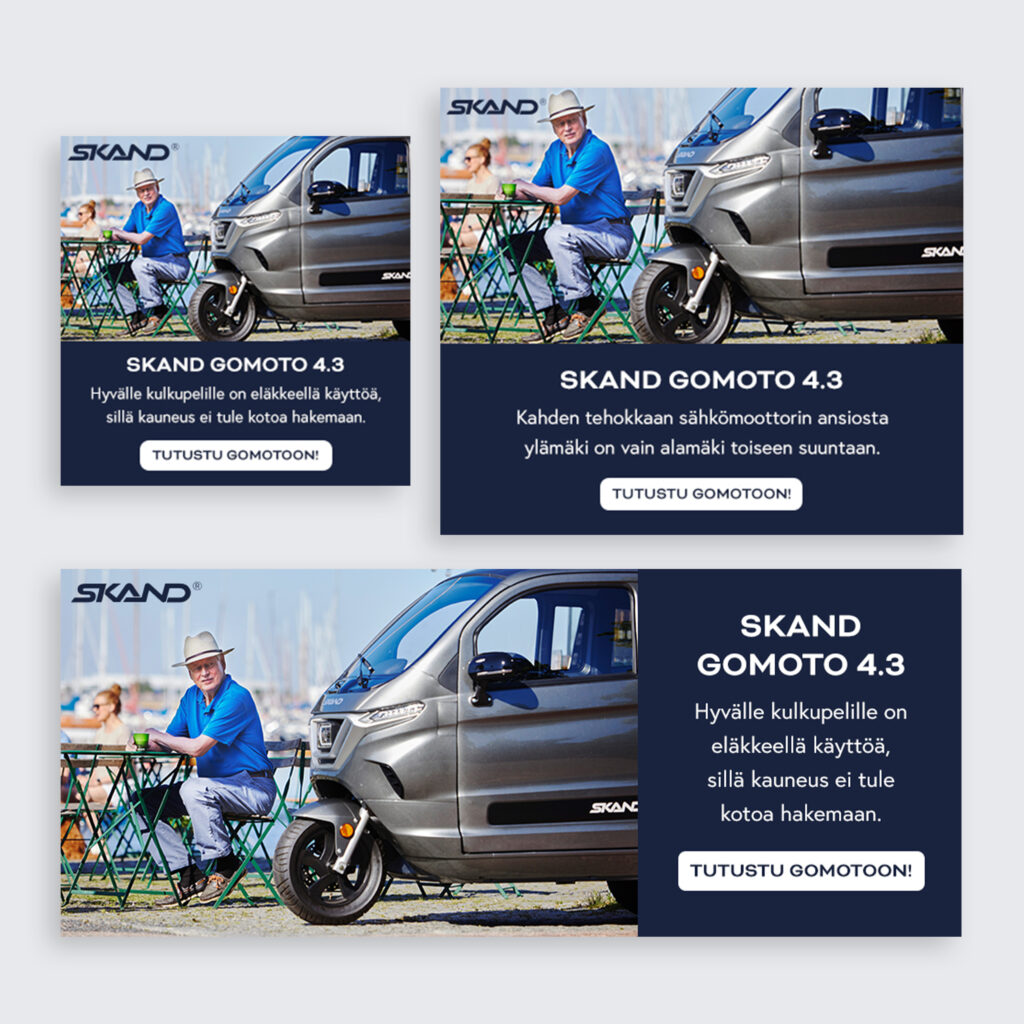 Challenge
Skand wanted a concept to boost the sales of their flagship product goMoto 4.3 electric vehicle. Its main target group is older drivers – also because the vehicle can be driven without a license. However, electric scooters are an emerging market and a new category for many, so trust and quality questions can hinder buying.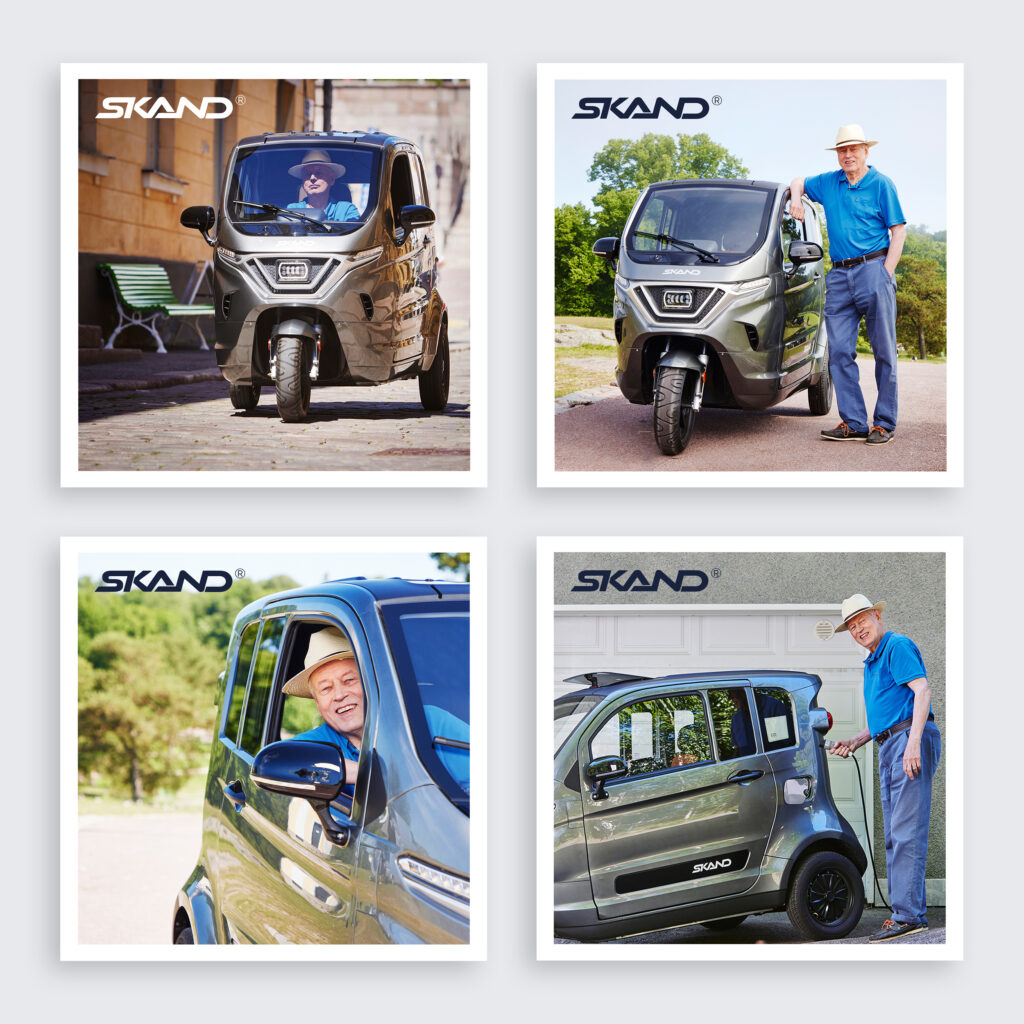 Solution
To gain trust among the target group, we contacted a true Finnish newscaster legend: Mr. Urpo Martikainen, to appear in the campaign. The story we told was about living and moving while retired. Life is out there and well reachable with a good electric scooter.
The campaign aired on TV on commercial breaks during MTV3's (Martikainen's old job) the most-watched news and morning television. It also appeared widely on social media, other display channels, and radio. We also created a landing page that presented product features and benefits.
Results
The campaign didn't go unnoticed. Together with Martikainen, we powerfully delivered the message of what active retirement could look like with goMoto 4.3. Skand saw more than 200 % increase in certain brand-related Google-searches. Consequently, goMoto 4.3's sales increased significantly.
Start your growth journey
"*" indicates required fields
Want to know more?
Similar cases