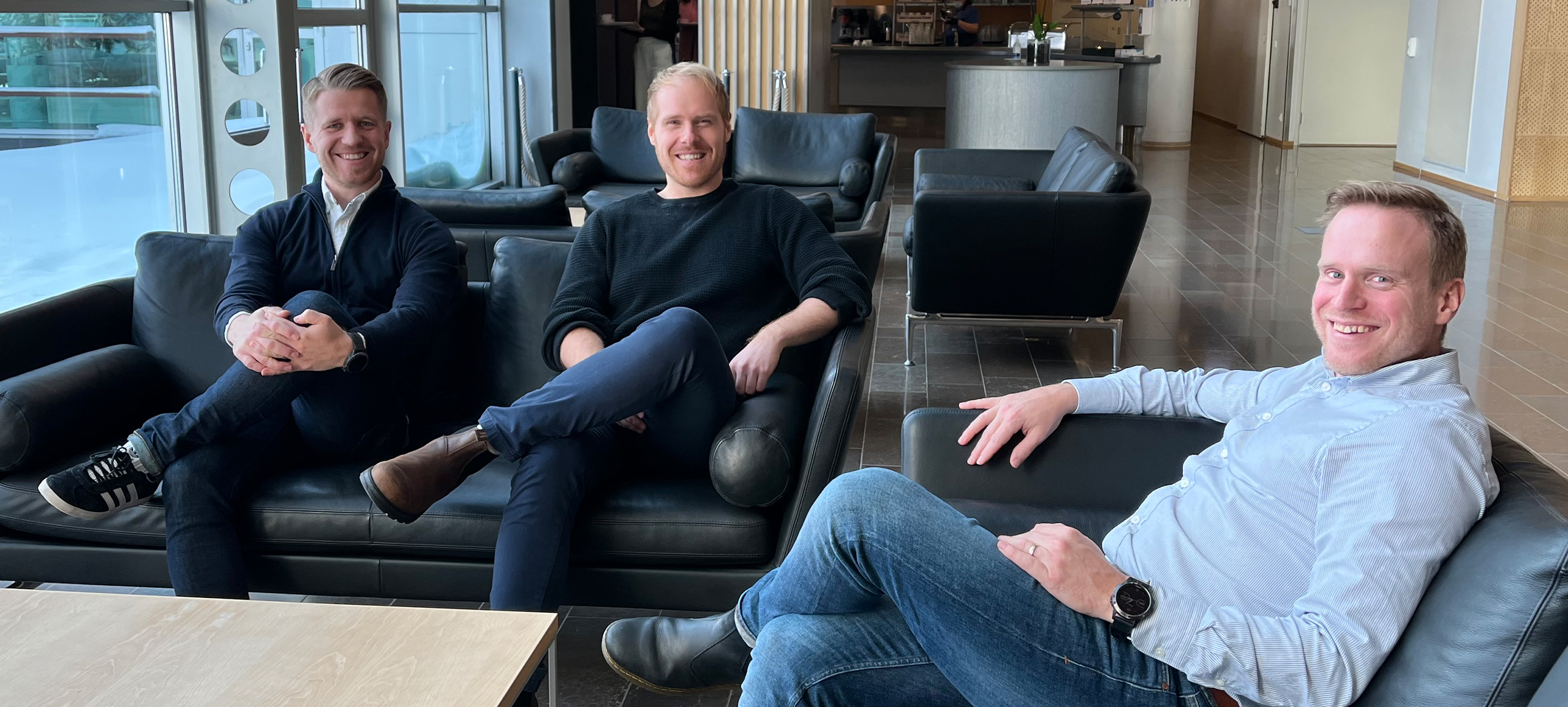 In 2013, right after his military service, Josua Fagerholm joined Genero as a growth hacker trainee. "Everything started with me writing SEO texts", Josua recalls. In a typical Genero fashion, Josua's learning curve was steep and he grew quickly from trainee to junior to growth hacker.
The journey took Josua to Germany next, as he took on business studies. Work with Genero continued on the side of the studies and during the summers. Later, at Friends & Brgrs, Josua also got to see the ins and outs of in-house marketing.
As Josua's graduation grew closer, it was time to found his own growth marketing agency together with two friends. "I always knew I wanted to build something of my own – it was only a matter of when," Josua says. The right time came around in early 2019, and on the same day Josua handed in his Bachelor's thesis, Rho+One was born.
"Rho+One was built on what I had learned at Genero. It's all about the result-driven mindset in marketing," Josua describes the vision behind the company.
"When our clients trust us with their money, they need to see a return."
Rho+One's focus was on helping e-commerce brands grow through digital marketing: "We spent the first year doing a number of different things, trying things out. But as soon as the pandemic hit, we shifted our entire focus to growing e-commerce and direct-to-consumer brands."
The goal-oriented mindset manifested itself in impressive results for Rho+One's clients, many of which were from around the world, both in Europe and North America. "The DTC industry is on a whole other level in the US, and we've been able to bring those insights to our European clients," Josua describes.
This year, it was time for Josua and his team to once again take the next bold step, as Rho+One joined Genero through an acquisition. "We wanted to give our team and our clients the opportunity to grow even further. Teaming up with Genero and their resources made that possible."
Josua describes the acquisition as the easiest integration ever. "The team is happy here, as are the clients. We share the same way of working and the same values", he explains.
The values Josua talks about are not only the goal-oriented way of working, but also the way people are respected and valued at Genero.
"People are treated well and they are truly respected. The leadership has built an amazing culture where the crew is given opportunities to do what they are really good at and what they want to do."
"This industry can be quite intense and the pressure is high, and even though we always stress the importance of being result-driven, the atmosphere is always humane and positive", Josua continues.
This mindset has made Genero a fantastic place for individuals to grow – and Josua has experienced it firsthand himself.
"What I respect here is the entrepreneurial spirit. If you have an idea, you get to take it forward. We are always open to exploring new ideas and we're ready to act on them dynamically. If you want to learn how to generate real results for companies, Genero is the right place."
Today Josua's focus is on the future and helping build the best direct-to-consumer marketing team in Europe: "We have the vision, the resources, and the strategy to build it. It's amazing to get to do it with such great brands as clients and with such great people," Josua sums up.
Read More