I was recently able to attend Folio's Eddie & Ozzie Awards in New York City. Alko's Etiketti Magazine, which I'm Art Director of here at Genero, and its Jubileum issue, were chosen to be one of the finalists in the Ozzies, in the category of best design, single magazine issue.
So, in September I got to travel to New York to attend the Eddie & Ozzie Gala. I stayed in Brooklyn and the Gala was held at City Winery by Hudson River Park, in Manhattan.
The Folio Awards is the most important recognition in the magazine and digital publishing industry, so the very best magazine editorial content and visuals in the world were represented. Etiketti got the honorable mention with diploma, we didn't win, but the trip itself was really inspiring. Here's some observations I made along the way on my trip to NYC.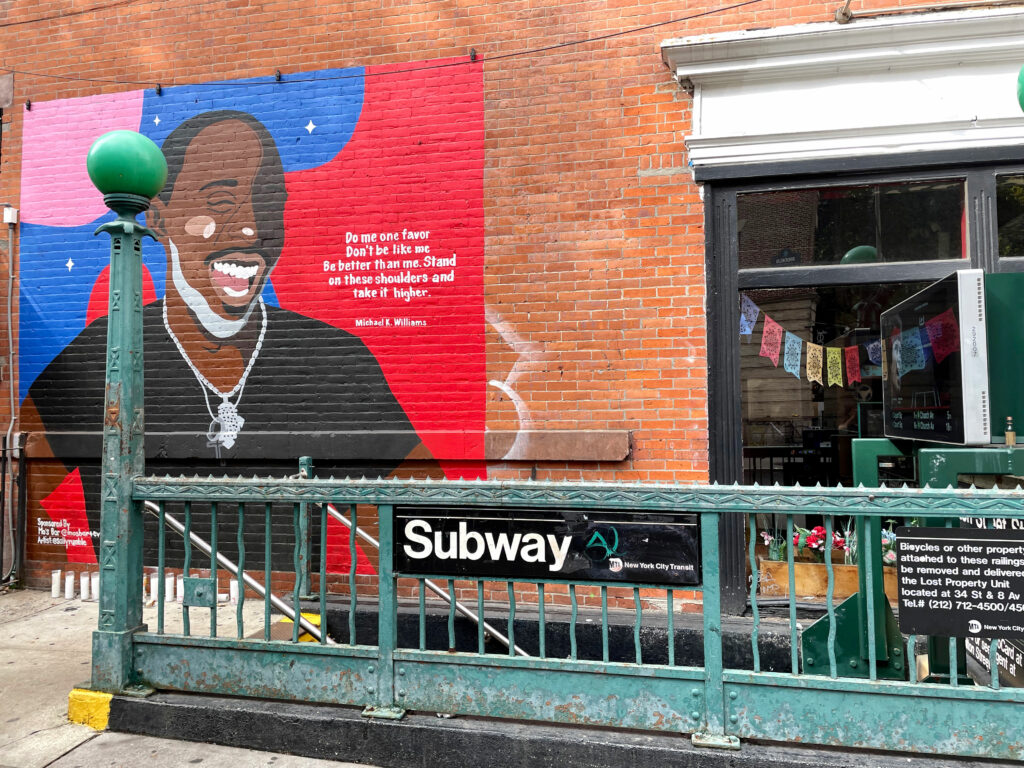 Observation 1: Expressing justice through art
In NYC you can find the best of the best when it comes to murals. Here are some examples that I came across while exploring the city.
Street artists are often pointing out social injustices via art. They may be in some way critical or political and many of them are working with the local communities to voice their opinions and help them impact real change.
For example, above is a memorial mural for actor Michael K Williams, next to the Fulton Street subway in Fort Greene, Brooklyn. The mural was made by Sally Rumble, speaker, artist and creative mind, who takes stand in social issues like racism. Williams himself said: "Do me one favor. Don't be like me. Be better than me. Stand on these shoulders and take it higher."
I think that journalists and street artists in a lot of ways play a similar role in society, giving a voice to people who are facing injustice. This was also seen in many Eddie and Ozzie winner article topics.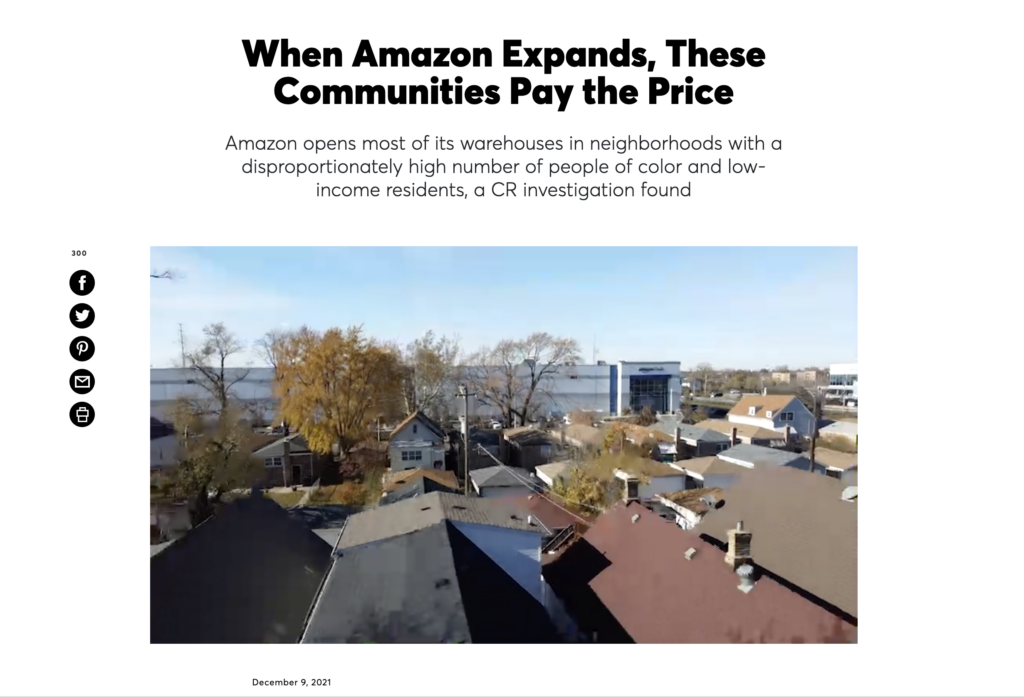 For example, Amazon Coverage on Consumer Reports was a winner of Editorial use of data. CR investigation found out how Amazon opens most of its warehouses in neighborhoods with a disproportionately high number of people of color and low-income residents.
What's Up? -magazine from Annapolis was a winner in a series of city articles category. With it's One Nation diversity series of articles written by Ines Alicea. The series includes stories of success and hope, telling for example about murals painted all over the Annapolis region, educating people through art about the colonial history of the area, enhancing respect for Black leaders and historically significant events.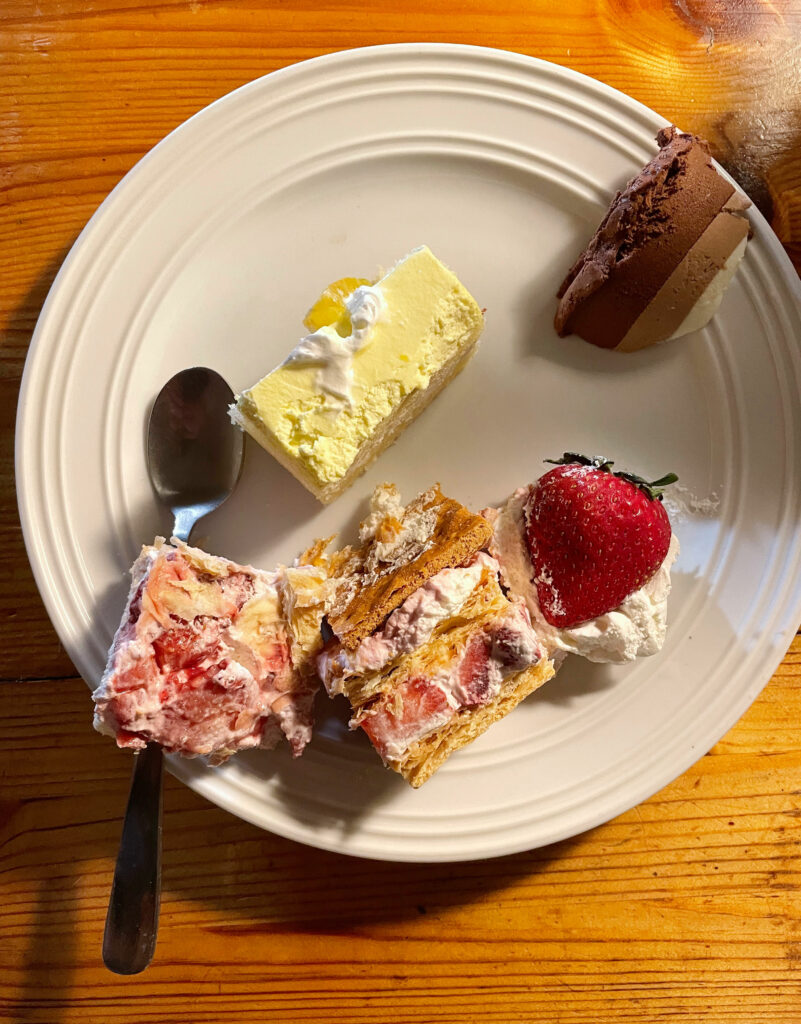 ­­2. Observation: Comforting main dishes and extreme desserts
In the restaurant business the newest trend seemed to be low-key restaurants, which are very hip now in New York. The foods can be named after a family member and the service is friendly. Bonafini, an Italian restaurant in Prospect Lefferts Gardens, Brooklyn, is a good example of a cozy restaurant that has a homey atmosphere and the food was solid.
The comeback of bakeries was visible too, perhaps in the footsteps of Veniero's Pasticceria, one of Manhattan's East Village's longest-running businesses. In the pastries, more is more, combos can be pretty extreme. For example, Lafayette Grand Café & Bakery's crème-filled circular croissants is the NYC latest hyped pastry, yum! The same hype seems to be trending back home – just think of Le Jardin bakery in Lauttasaari and the croissants people queue for.
These very trends can be seen in the Eddie & Ozzie winner magazines, as well.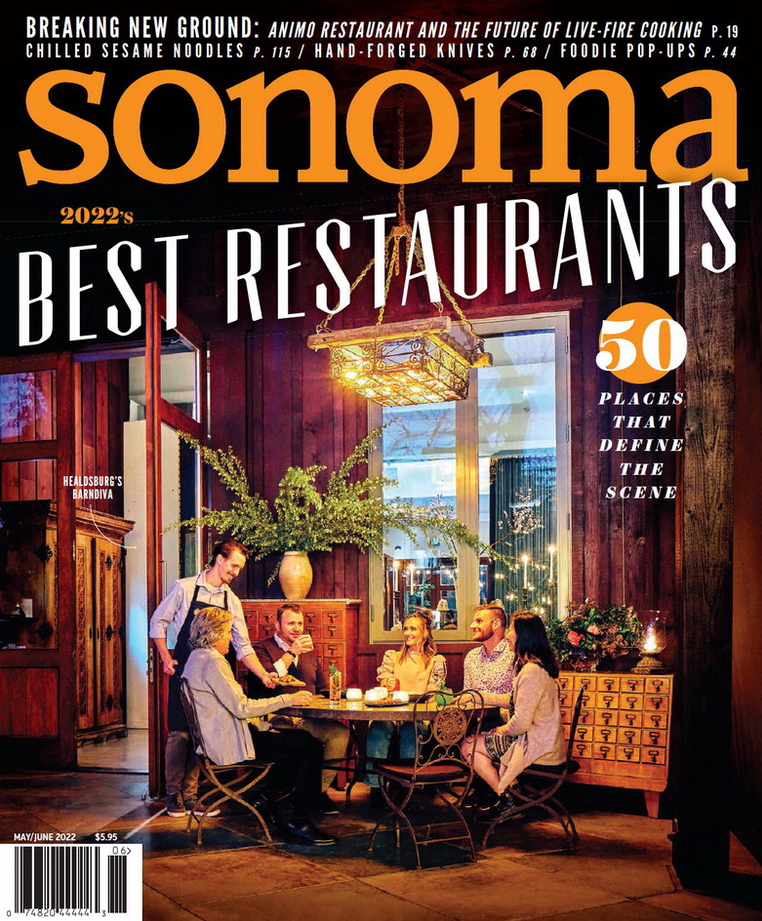 The Sonoma magazine, Overall Design Excellence winner, explores the food and wine culture in Northern California.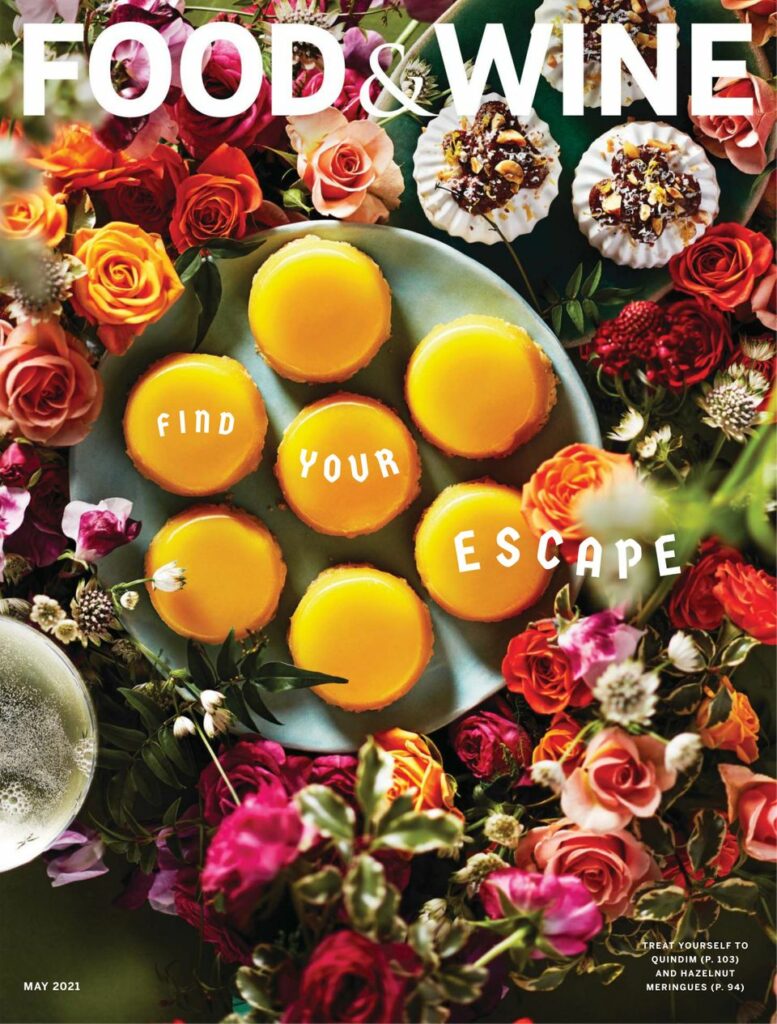 Food & Wine, a magazine for foodies and wine lovers, has a bountiful and maximalist pastry cover. Find your escape -title points out that people have a desire to escape reality and to find something comforting instead.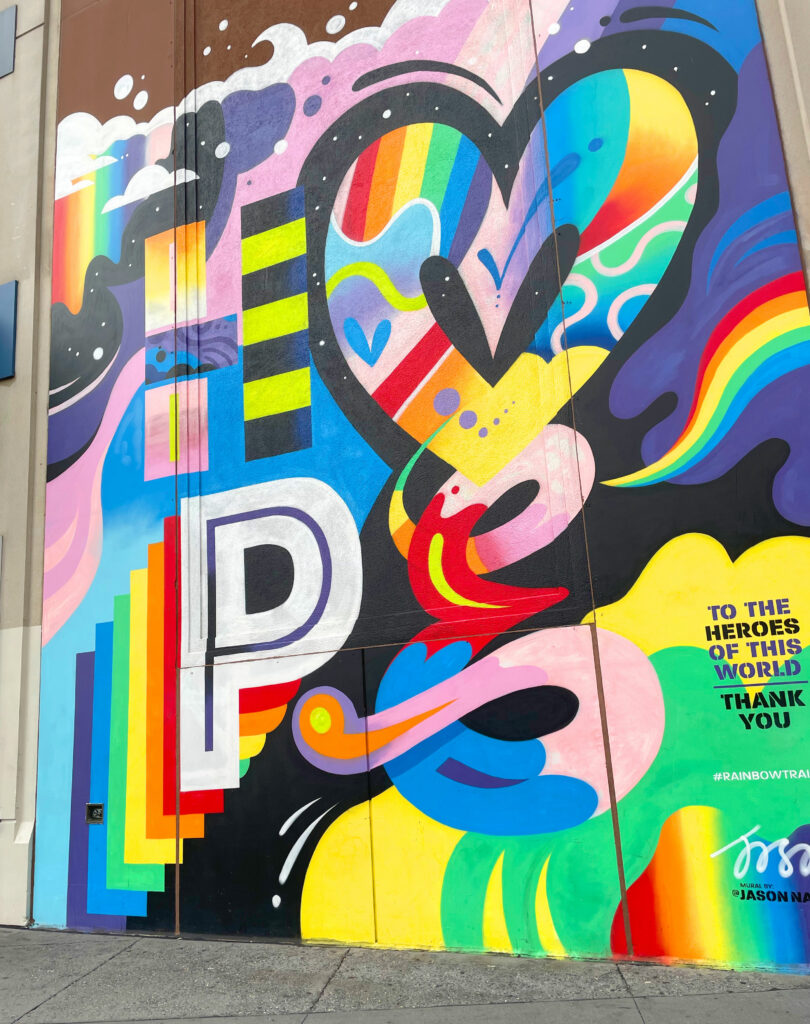 3. Observation: The current bright and bold color trend in graphic designing is in part influenced by graffiti
Take a look at this graffiti in Downtown Brooklyn, Atlantic Avenue! It's a commissioned work from Atlantic Terminal and called "Heroes of this World."
It's is made by Jason Naylor, an award-winning artist, designer and creative director based in Brooklyn. His works have vibrant and bright colors that radiate positivity and he is using a lot of typography or typographic elements in his art.
Below are a couple of winners showing this graffiti-like trend on their covers.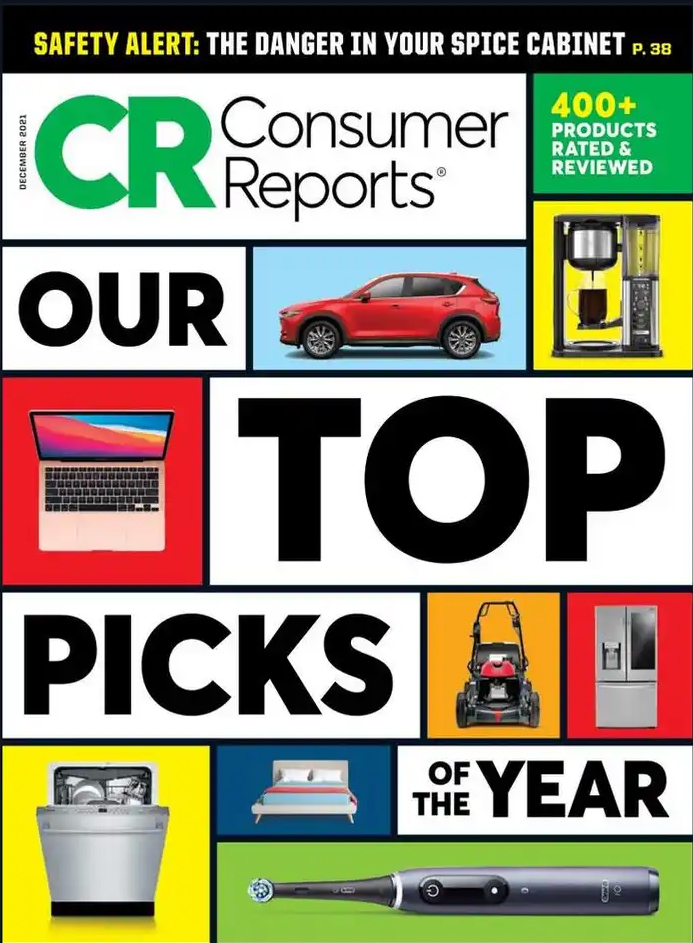 Consumer Reports is like our Kuluttajalehti, a nonprofit magazine has more than 7 million paying members.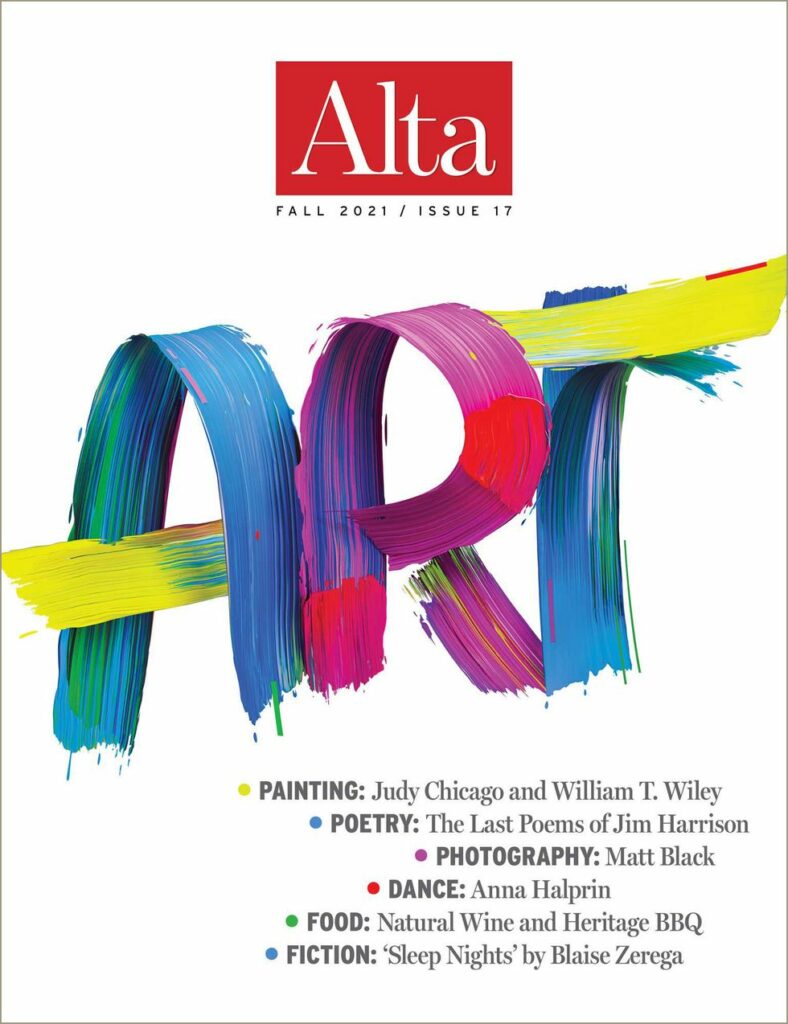 Alta is a cultural & political lifestyle magazine of California & the West. Along the bright colors, notice the use of white space, that gives the cover room to breathe!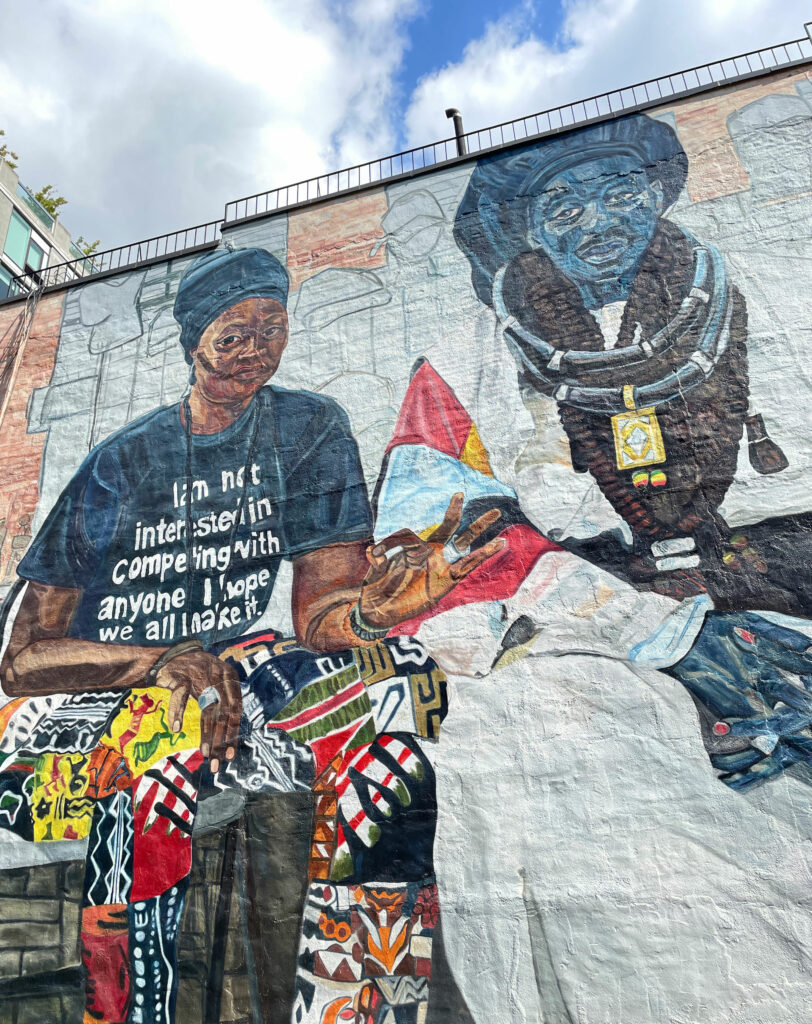 4. Observation: Diversity and inclusion is taking steps forwards – and back as well
New York City is a city filled with different traditions, foods and religions. It is a city of diversity, which, for example NY Fashion week, held the very same week I visited New York, emphasized. More models with disabilities, different ages, ethnicities, sizes and genders were represented than ever before.
Another example would be the High Line, a public park built above the streets: the original mission was to build a park equally for everyone to enjoy, in an area that otherwise was quickly gentrifying and out of reach for anyone except the rich. The High Line was meant to be a public access place to visit for all walks of life, free of charge, like our celebrated library in Helsinki, Oodi.
However, inclusion is not happening in all aspects. There have been side effects such as extreme real estate price spikes accelerated by the park's proximity. Also, beggars are not allowed on the High Line any longer.
Diversity and inclusiveness were shown in many Eddie and Ozzie winner issues, both in articles, visuals and speeches. E.g. on the covers of these winner magazines, Out100 and Atlanta.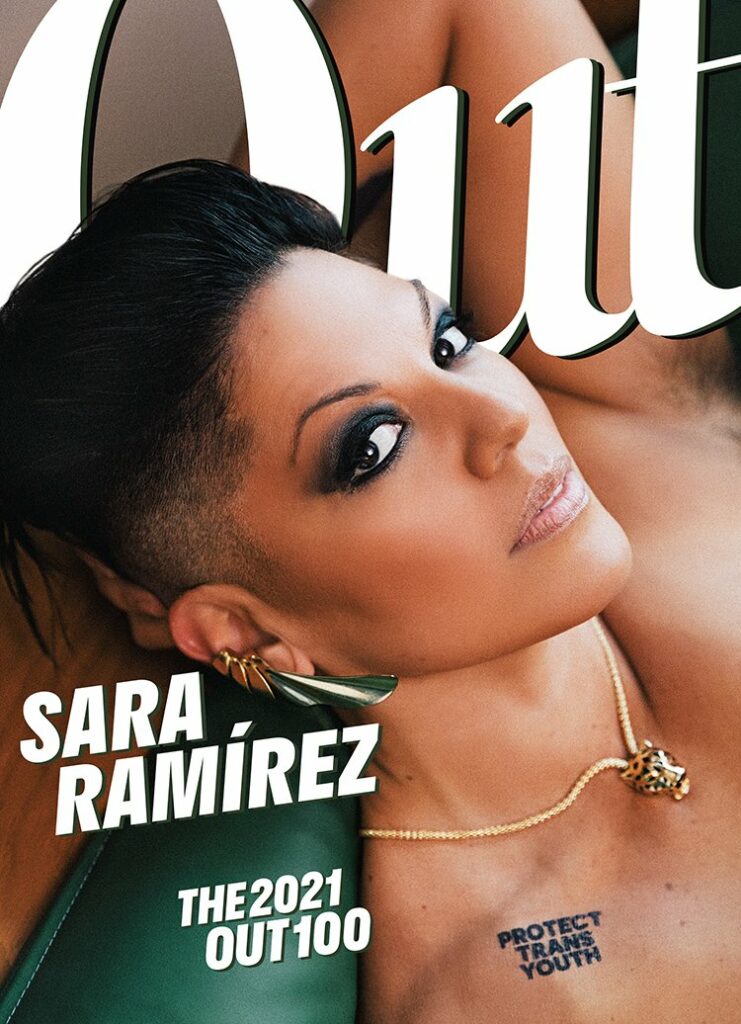 On the cover of Out 100, a LGBTQ+ magazine, is Sara Ramírez, a Mexican-American actor and activist who campaigns for inclusive representation of LGBTQ people on the screen.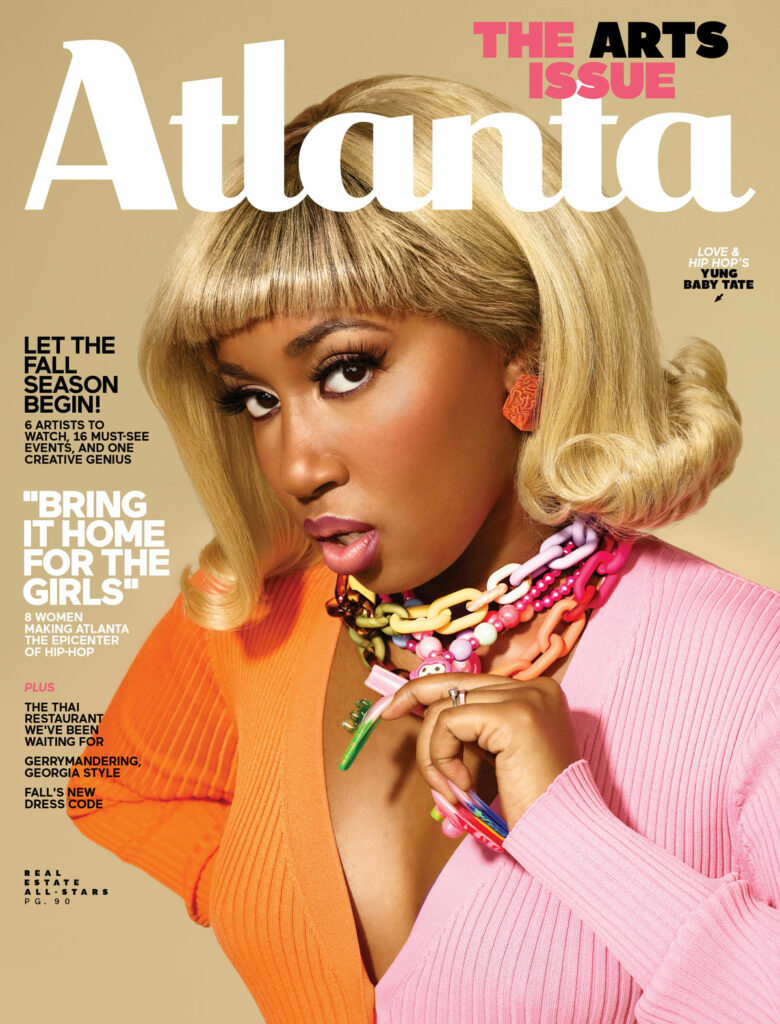 In Atlanta, a city magazine covering the Metro-Atlanta area, Baby Tate is known for her work on the body positivity and empowering black women.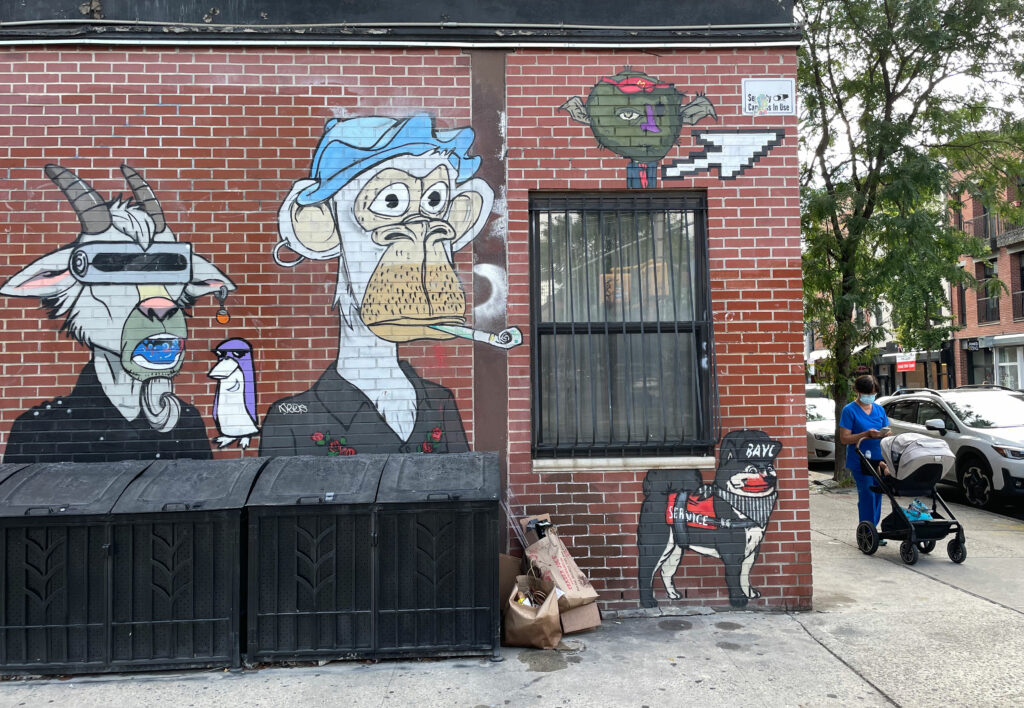 5. Observation: commercialization and digitalization can also be seen in the street art
Do you know what NFT-art is? NFT i.e. Non-Fungible Token -art is a digital artwork that you can purchase to yourself. With a unique digital token you can prove that you own that piece of NFT art.
In Williamsburg, Brooklyn, there's a NFT based graffiti wall which consists of many pieces, first of its kind. Each one of them is a commissioned art from the NFT art-holder.
They are made by Lorenzo Masnah, whose first commissioned single NFT replica was a cowboy CryptoPunk. The owner started sharing the picture of it on Twitter, so that's how these gain visibility.
Reproducing NFT artwork (not always their own art) to real life graffiti seems to be an opportunity for street artists to earn their living.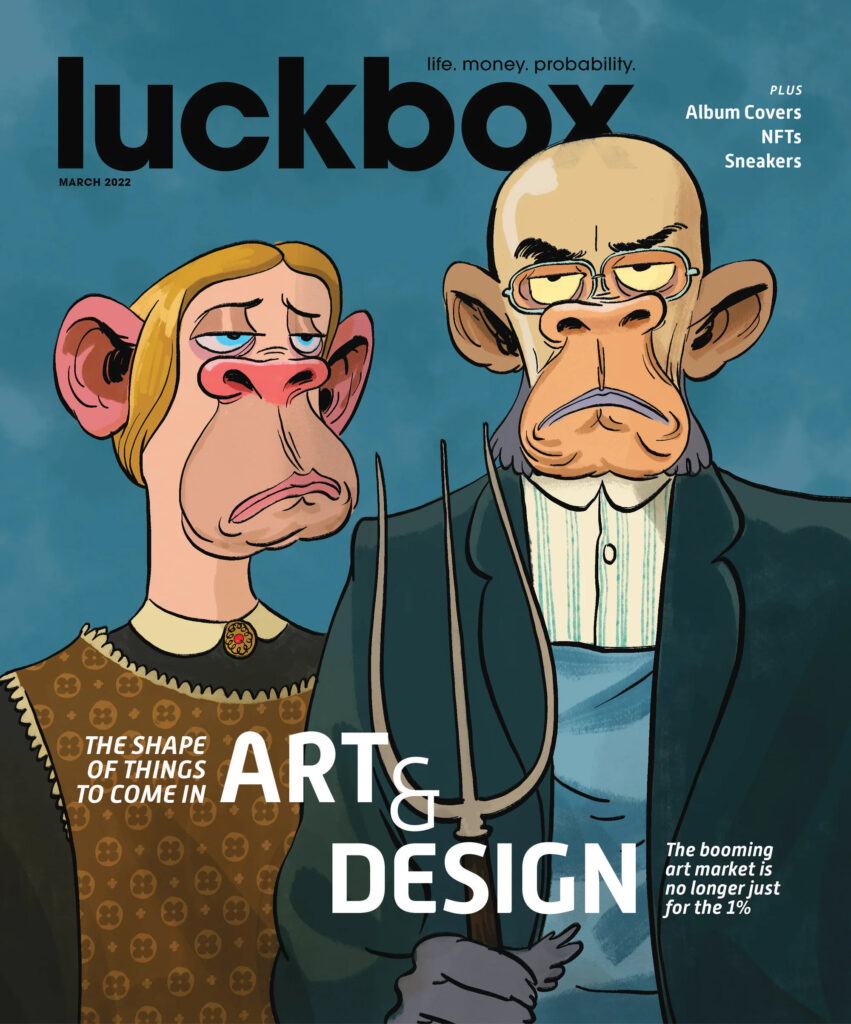 A parody illustration Bored Ape NFT artwork is seen in the cover of provocative and controversial financial magazine Luckbox, multiple winner of several categories at Folio.
Read More