Webinar: Optimizing for profit – eCommerce marketing in 2023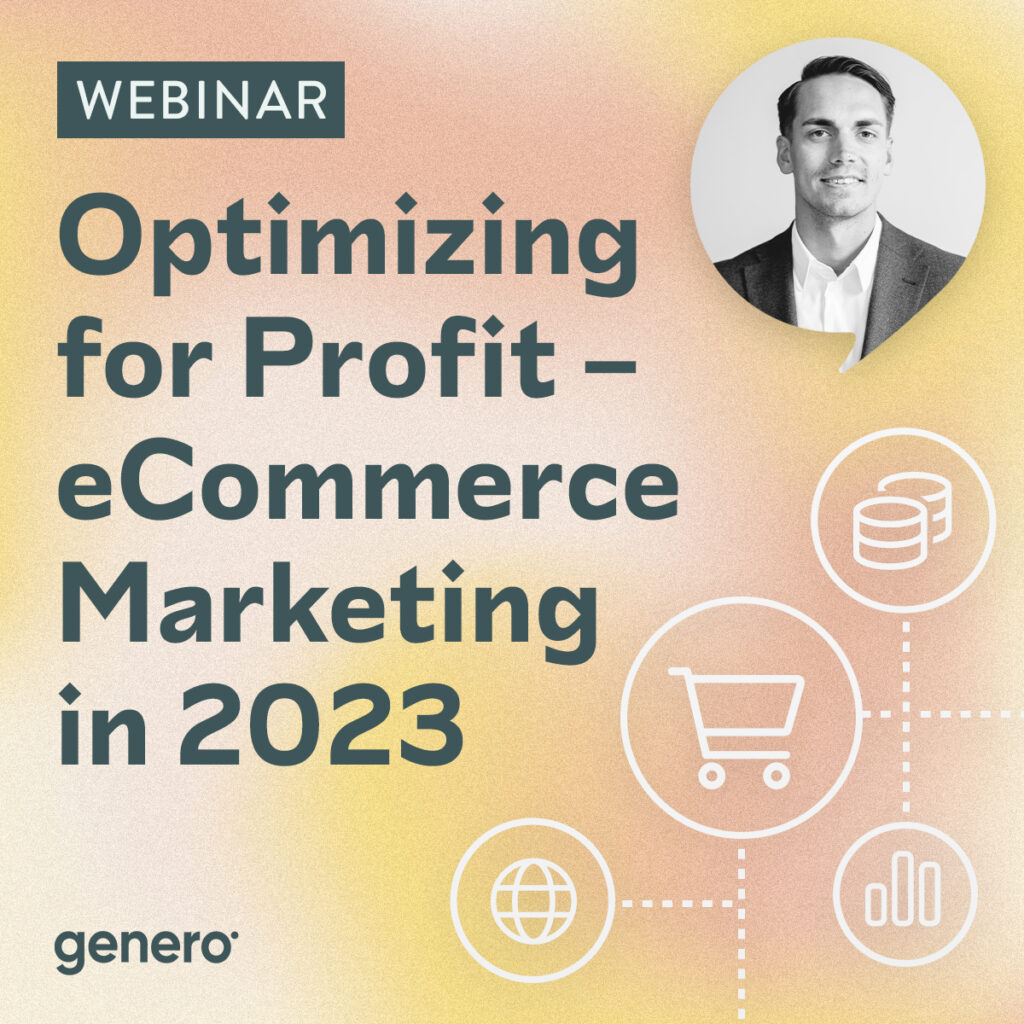 After years of prioritizing growth, many eCommerce brands are now looking more closely at the bottom line.
In this webinar, we discuss how companies can use marketing to improve profitability.
Want to be notified about future webinars? Enter your email address!