Marketing & Creativity: What doesn't change even when everything seems to be changing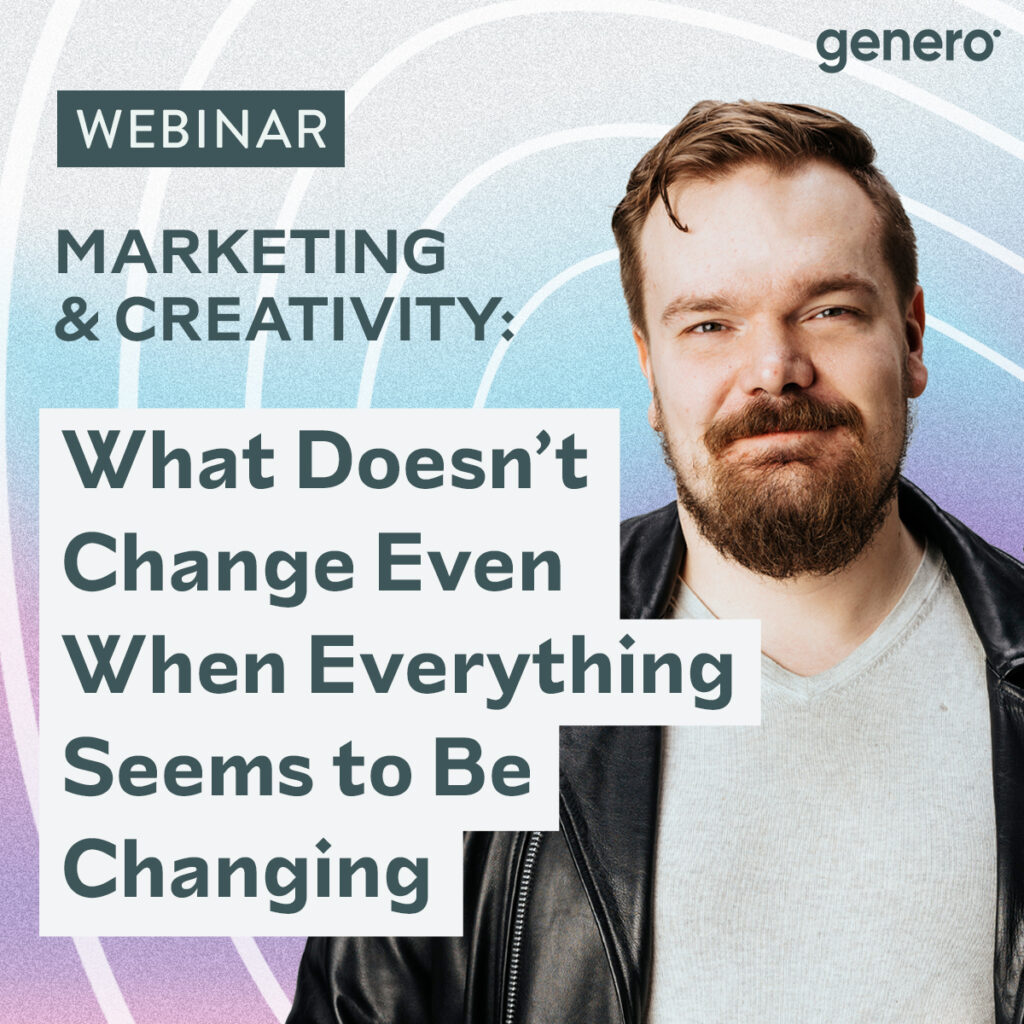 The world of marketing is changing faster than ever before. And many of the changes are impossible to predict.
To succeed in this new environment, brands must focus on the underlying fundamentals. Sometimes the best move is to focus on what doesn't change.
In this webinar, we will share key trends and theses for the future of marketing, content, and advertising.
Want to be notified about future webinars? Enter your email address!