Webinar: An Alternative Approach To Measuring Marketing ROI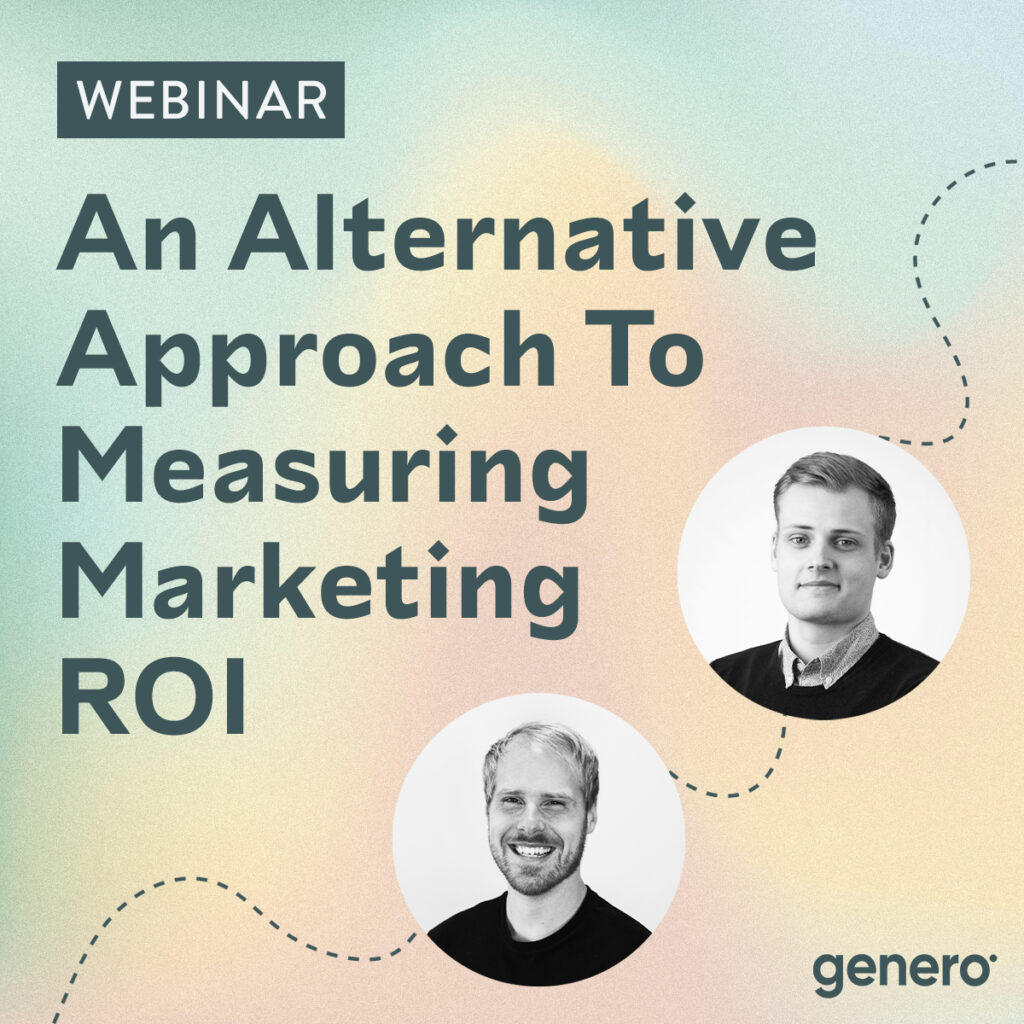 Return on Investment (ROI) is a hugely important and often misunderstood topic in marketing.
In this 22-minute video, we talk about the issues with ROI and introduce a simple and actionable framework for solving them.
Want to be notified about future webinars? Enter your email address!