What is Rinki?
Finnish Packaging Recycling RINKI takes care of the obligations of companies with producer responsibility. Rinki organizes a national network of eco-take back points for used packaging, reports to the authorities, informs consumers as well as keeps companies up to date on packaging recycling and on the impact of legislation on the activities of its more than 4,600 client companies. One important channel for business and influencer communication is the Rinki online magazine, whose content concepts are made by Genero.
Goals
Rinki's objective is to communicate on issues related to the management of producer responsibility and the tightening legislation in a clear way, with strong expertise and in a way that genuinely serves the needs of its client companies. As the legislation is often complex, Ring wanted a content partner who could translate challenging topics into concrete content concepts. They also needed a clearer role for the content, more variety and solutions to the often challenging problem of finding insightful illustrations.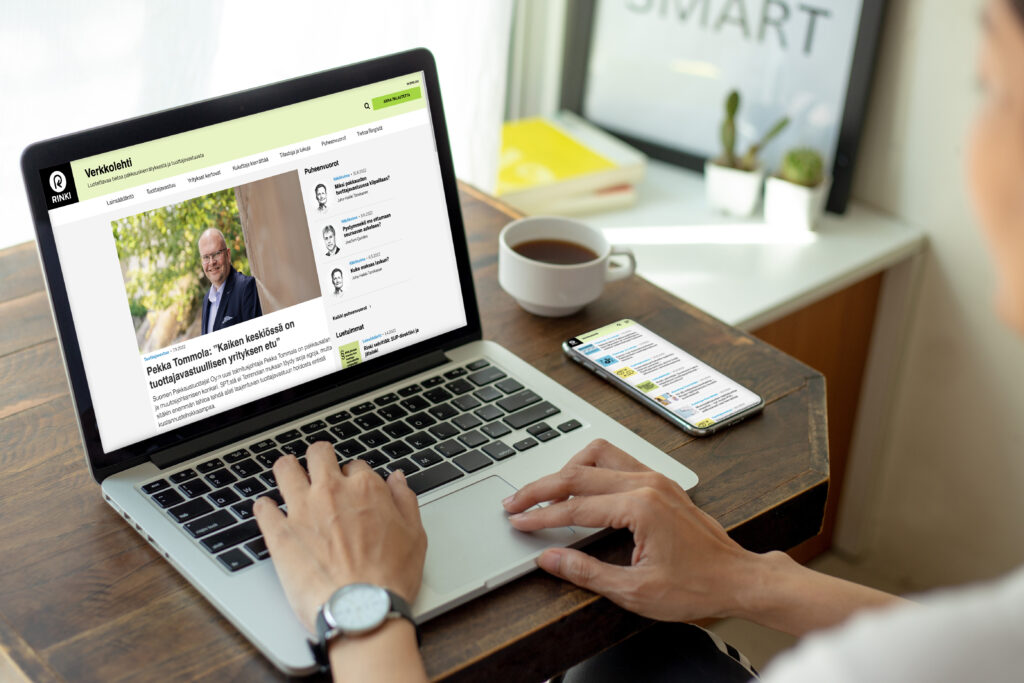 Solution
Genero developed 10 content concepts based on a joint workshop to reach the objectives. We broke down the key topics into themes that easily open up the content from different angles and answer the client's questions.
In particular, we explored ways of communicating change, for example through the infographics we designed. We also developed concept-specific symbolic images that the reader could recognize. We harmonised the look of the personal images. The concepts and visual solutions helped us to make the structured content easier to absorb.
As the client companies form an active community around the producer responsibility, we also use tips shared by the community in the content.
We provide ongoing monthly content production for Rinki. We act as a sparring and brainstorming partner for the client when they need help with content they have produced themselves. All content is published in the Rinki online magazine and distributed in a regular newsletter. Articles rank well in Google searches.
"We are really happy with the conceptualisation process and especially with the end result. Working with Genero's professionals was rewarding; they listened to the client's needs, suggested fresh new ideas and the project moved efficiently to the finish line. One of my best project experiences."

– heli satuli, communications manager, rinki Oy
In addition, Genero implemented a light visual refresh for the Rinkiin.fi website and newsletter.
Check out: https://verkkolehti.rinkiin.fi/
Start your growth journey
"*" indicates required fields
Want to know more?
Similar cases