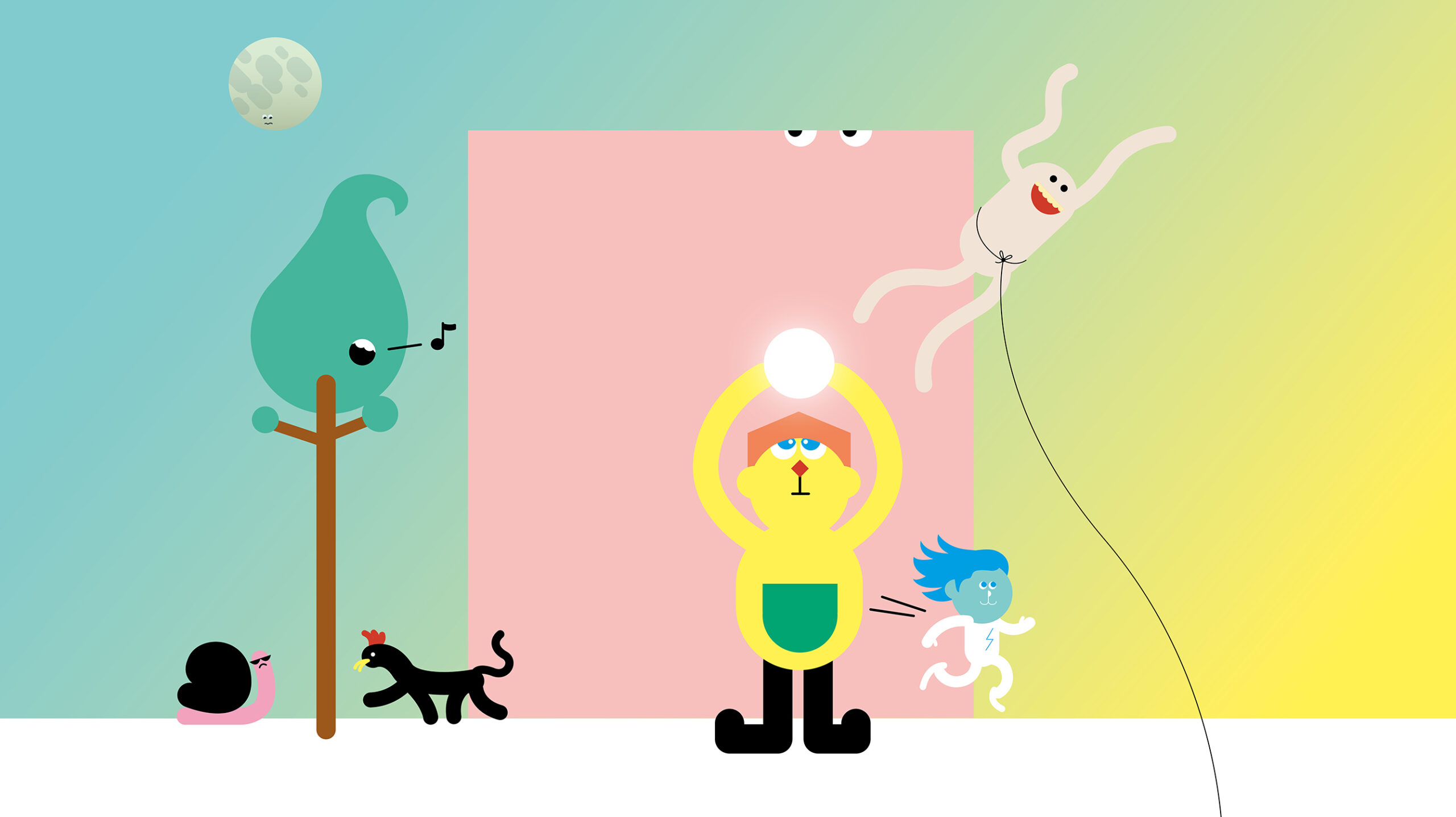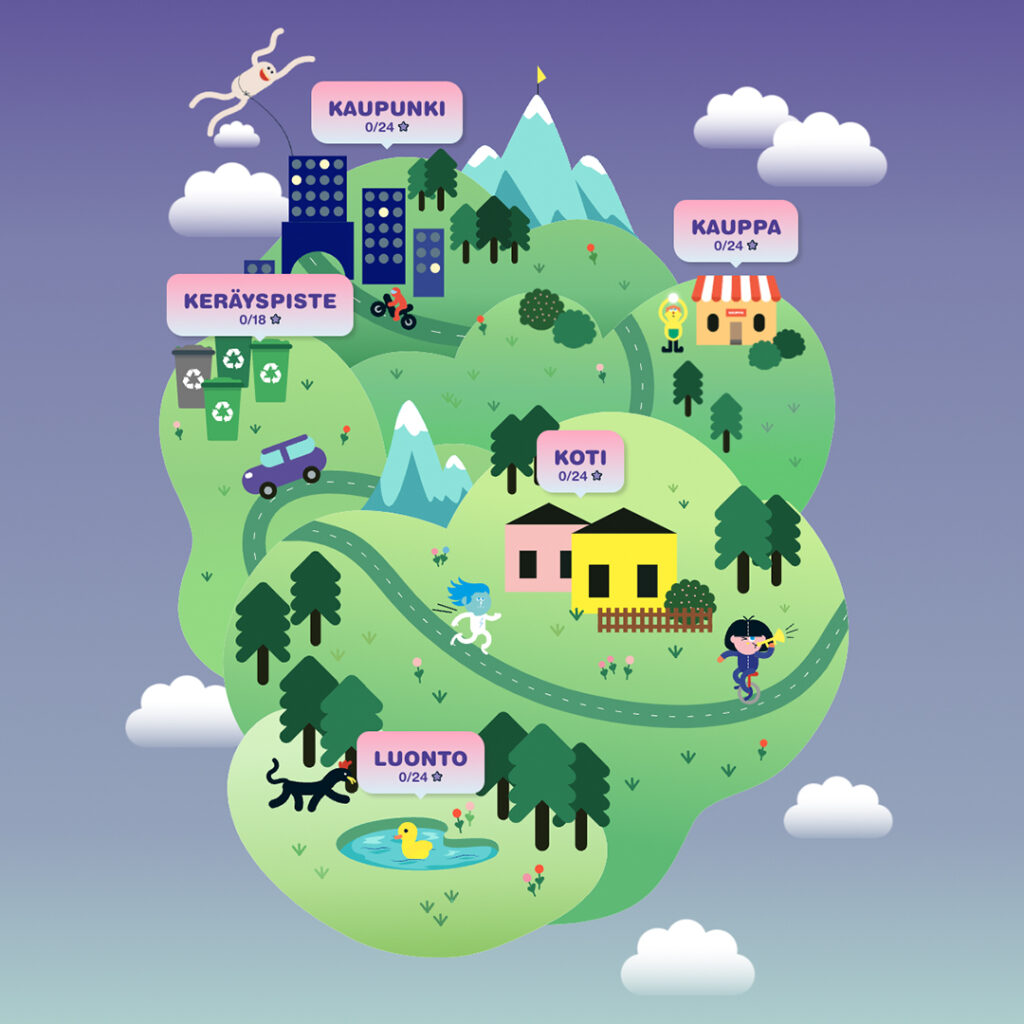 Why we love this client?
Working together with companies behind Kierrätyksen sankarit, Genero loves how they have enthusiastically started an out-of-the-box communication project, reached out for the next generation and made recycling more fun! Also our team was delighted to have creative freedom along the way.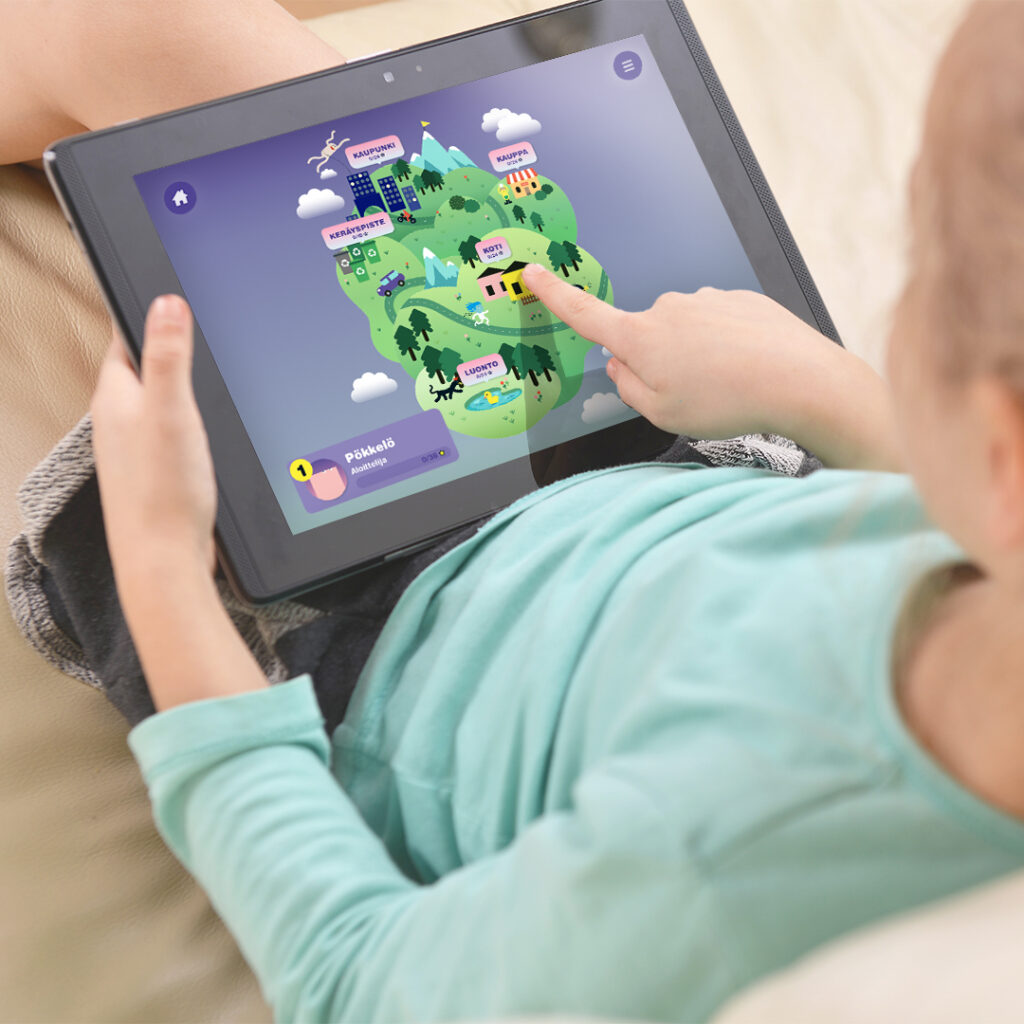 Goals
Increasing the recycling rate of household waste is an important step towards the circular economy. And what's better than learning it while young. 12 Finnish producer organizations joined hands and wanted to provide educational – but entertaining – recycling content for children.
The target group of the project was elementary school pupils and their teachers, who are often looking for quality extra material for the lessons. The goal was to build awareness of the material among teachers and get children to use the content, both in printed and digital form.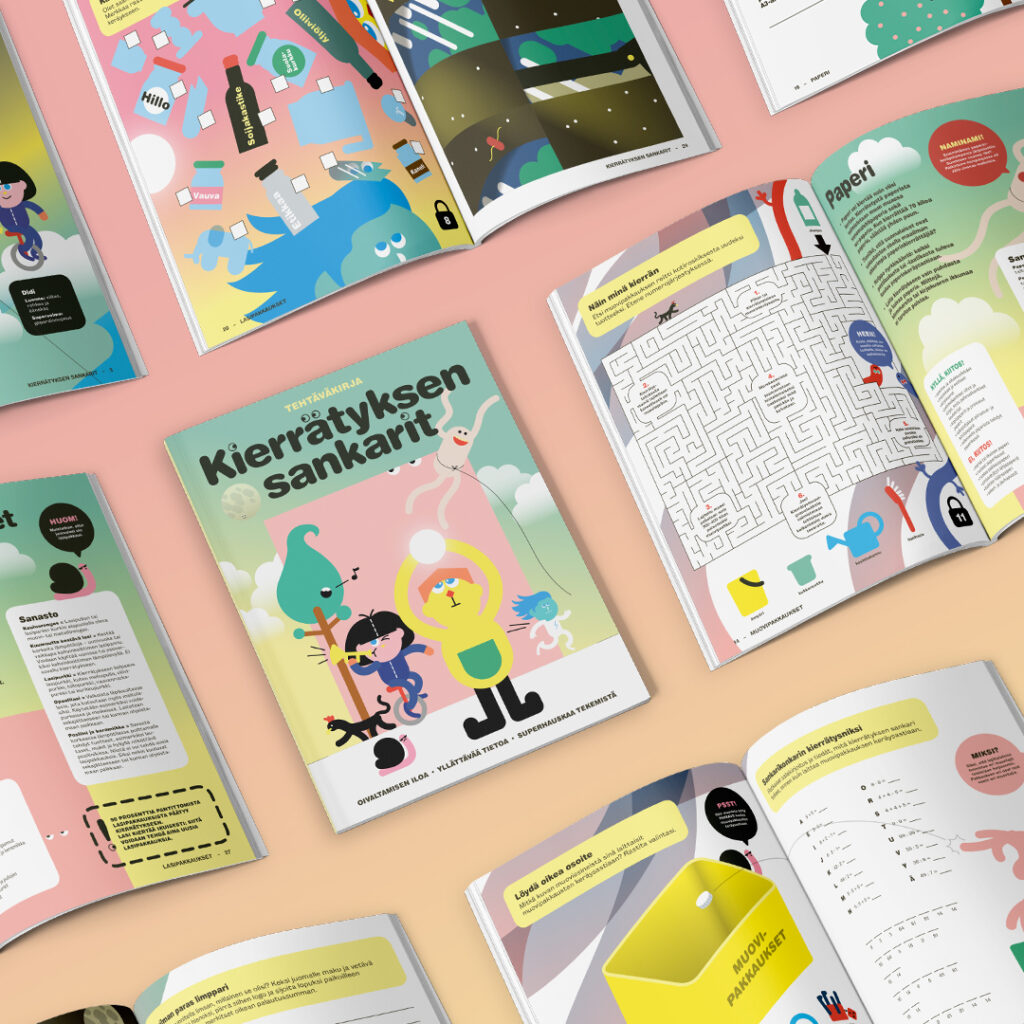 Solution
In 2019, Genero started with a content concept and a world of recycling around illustrated characters. They found their way into an motivating workbook with different levels of word puzzles, quizzes, games and other creative activities. Both teachers and pupils were involved in developing the content.
Next step was to meet the digitalization needs in schools and transform the content to a digital form in 2021. The result was a learning platform Kierrätyksensankarit.fi with gamification elements. It contains information and activities related to waste sorting and recycling. It takes you through five recycling environments familiar to children: home, recycling point, shop, city and nature. By completing tasks, the user collects stars and can rise from a novice to a recycling superhero.
We built Kierrätyksensankarit.fi to work across all devices without signing in. The workbook visuality was further developed. The site is built on WordPress and Riddle, with some micro applications.
The workbook and the digital platform were launched with print ad, newsletter and social media campaigns directed at teachers.
Results
The 1st edition of the workbook was a success and ran out of print, with teachers ordering more than 66.000 copies to schools.
Since its launch, the Kierrätyksensankarit.fi website has had a high number of page views per session and a low bounce rate. The long page view time also indicates that the games keep users interested and active for a long time.
The publishers of Kierrätyksen sankarit workbook and kierrätyksensankarit.fi are the producer organizations European Recycling Platform (ERP), Mepak-Kierrätys Oy, Puupakkausten kierrätys PPK Oy, Recser Oy, SER-tuottajayhteisö ry (SERTY), Suomen Autokierrätys Oy, Suomen Kuitukierrätys Oy, Suomen Keräyslasiyhdistys ry, Suomen Keräystuote Oy, Suomen Palautuspakkaus Oy, Suomen Rengaskierrätys Oy and Suomen Uusiomuovi Oy.
Get to know the Genero team behind Kierrätyksen sankarit!
Want to know more?
Similar cases