As a content partner for OP Financial Group, Genero regularly creates and develops content for the group's customers. The content production encompasses a wide range of topics and channels. We publish digital content frequently at the OP Media site and produce a number of different versions of the group's printed customer magazine, OP Lehti. And for the delight of the little ones, we also create content for the children's Hippo magazine and hippo.fi website. "We have been pleased with the long and fruitful cooperation we have had with A-lehdet and Genero," says OP Financial Group's Lotta Ala-Kulju.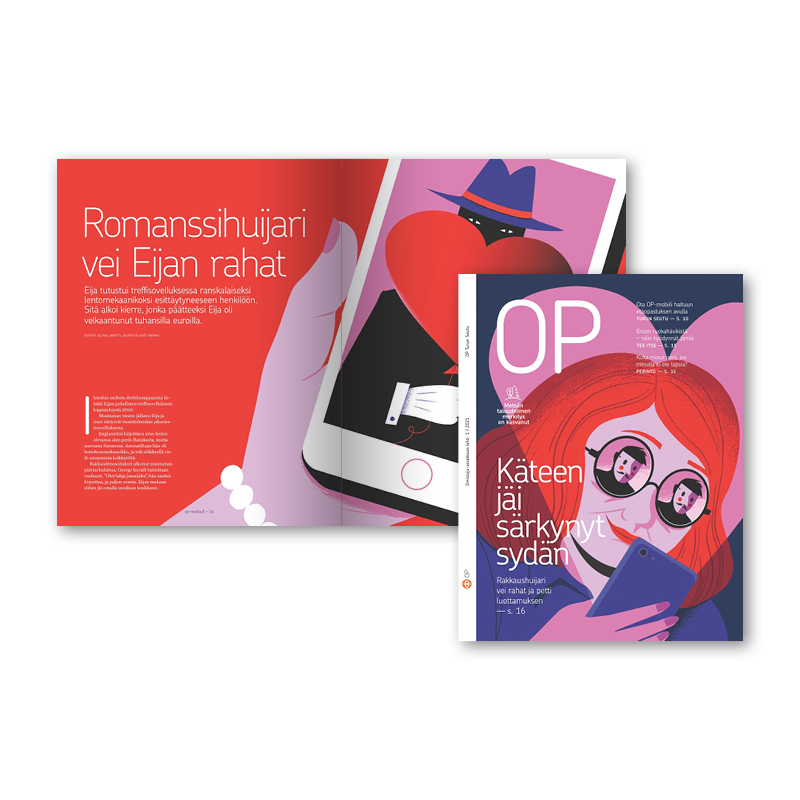 Custom media for customers' needs
By publishing their own custom media, OP Group aims to help their owner-customers better manage their finances. The content has to resonate with the customers and be modern in its implementation. The content produced by Genero helps OP Group achieve these goals.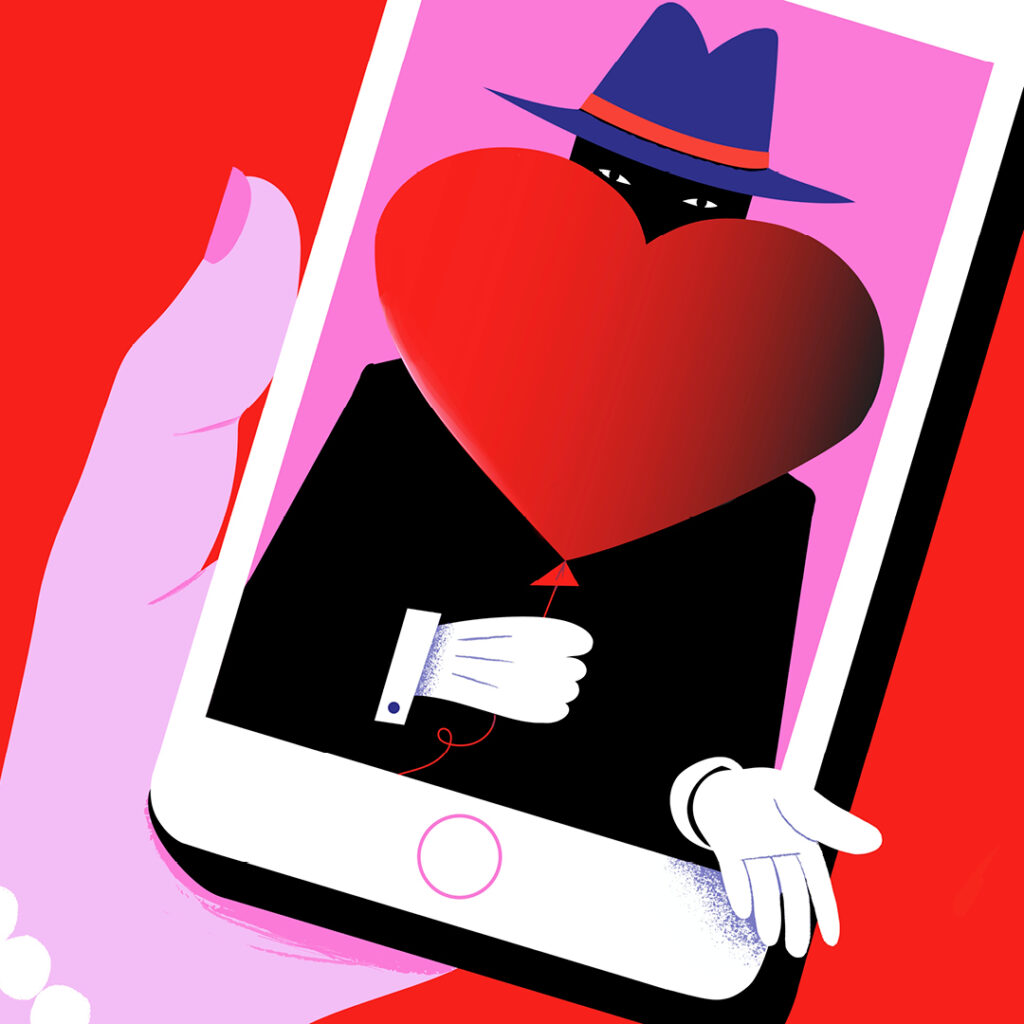 Aligning the content for target audiences and channels
Our content creation for OP is done on a digital first basis, meaning that most of the content pieces are published digitally at the OP Media site. Site analytics give us insight into how existing content could be developed and help us come up with ideas for new content pieces. The content of OP Lehti, OP Group's printed magazine, has been targeted increasingly towards the senior audience. The role of the printed magazine is to entertain, engage and serve the part of the audience that is not reached via digital channels.
Genero's knowledge of the junior target group helps us create content for the Hippo magazine and website. We know how to communicate to children and what kind of content interests them.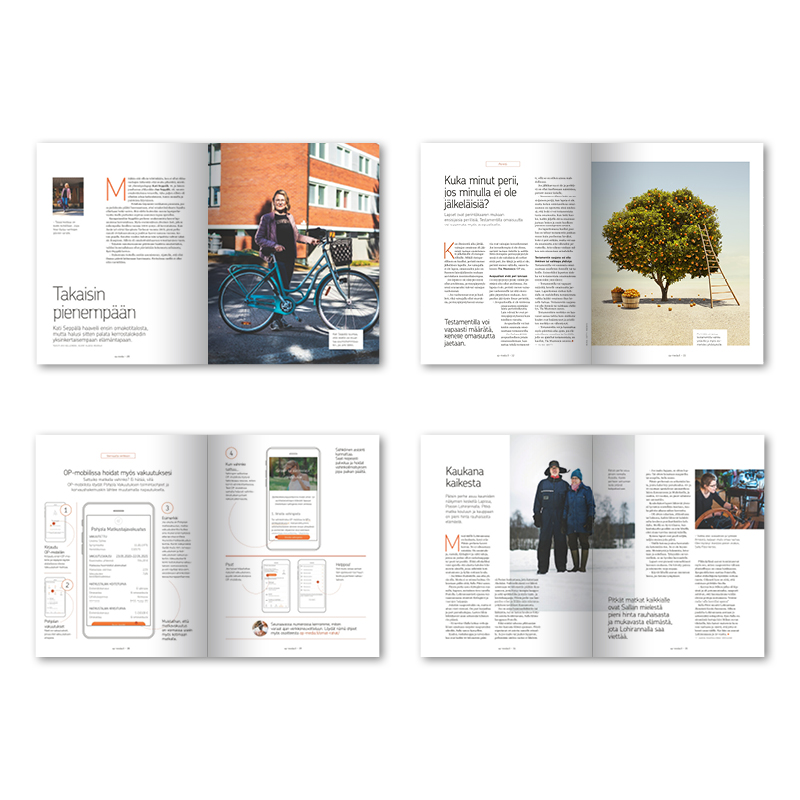 OP Media and OP Lehti: financially-focused articles on how to lead a good life
We are constantly working to find new economics and money-related topics that spark the readers' interest. Stories from the readers, everyday tips as well as solutions to financial problems form the core of the content. Topics covered range from saving and investing to housing and travel. With the content we want to reach different target audiences in the moments that they are making financial decisions.
We are quick to write about topics that are currently being discussed at workplace coffee breaks or that OP Group's customers are wondering about. Articles about everyday finances give advice and tips on better financial management and provide readers with stories that they can relate to.
In order to provide visuals to a financial article, we must immerse ourselves in the topic at hand. We break the article down into parts and map out what kind of images and illustrations the content requires: whether it is a portrait, infographic, illustration or video that the text calls for.
Feedback from the readers
The renewed OP Lehti has been received well. The senior readers, who by and large do not use online banking services daily, are now served better by the magazine. Readers especially like real life stories about ordinary people as well as concrete tips on how to better manage your finances.
In 2021, Media Audit Finland measured the average time spent reading OP Lehti to be 24 minutes, while its readership was estimated to be 717,000, well above its print run. The total reach of the OP magazine and digital is 825,000.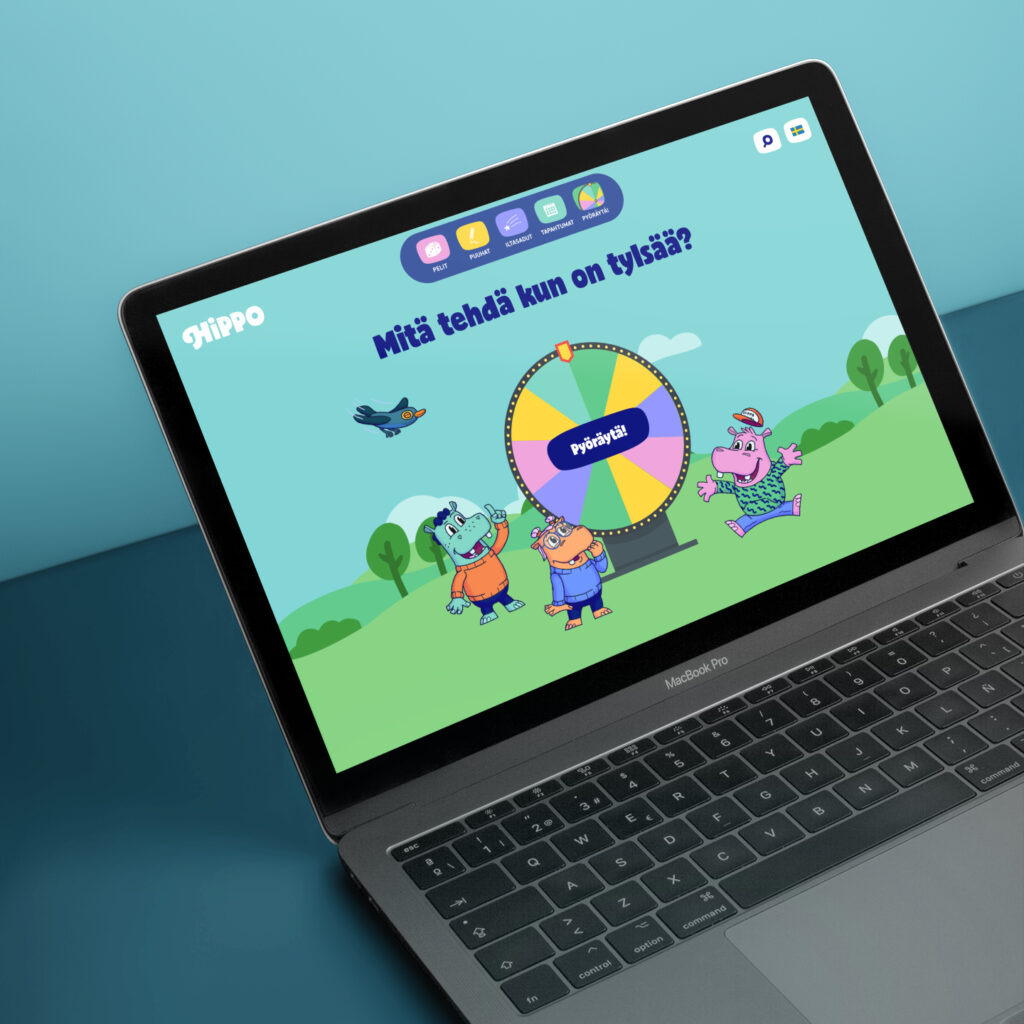 Focus on the next generation
The free of charge Hippo magazine is sent twice a year to approximately 90,000 children. In 2020, we did a complete makeover of the free of charge Hippo magazine targeted to children. The magazine is published both in Finnish and Swedish and is filled with activities for children aged between 3 and 8. Among other fun things, every issue contains new variations of tasks that teach children about everyday finances.
It was also decided that the visually refreshed printed reading experience, with its games, activities and children's tales, should also be made available online. We thus also launched a new, modern hippo.fi site that is designed to be easily expandable according to the needs of OP. Hippo magazine and hippo.fi were selected as the Best customer media of the year 2020 in the Finnish Magazine Media Association's annual Editkilpailu-awards.
Successful results
"The content Genero has produced for our online articles and printed magazines has succeeded in reaching and resonating with our target audiences of different ages. Working with Genero has been smooth and easy. They provide us with content ideas that match our goals; the finished content pieces produced from the ideas have also been done in high quality." OP Group's Communications Vice President Lotta Ala-Kulju says.
Want to know more?
Similar cases