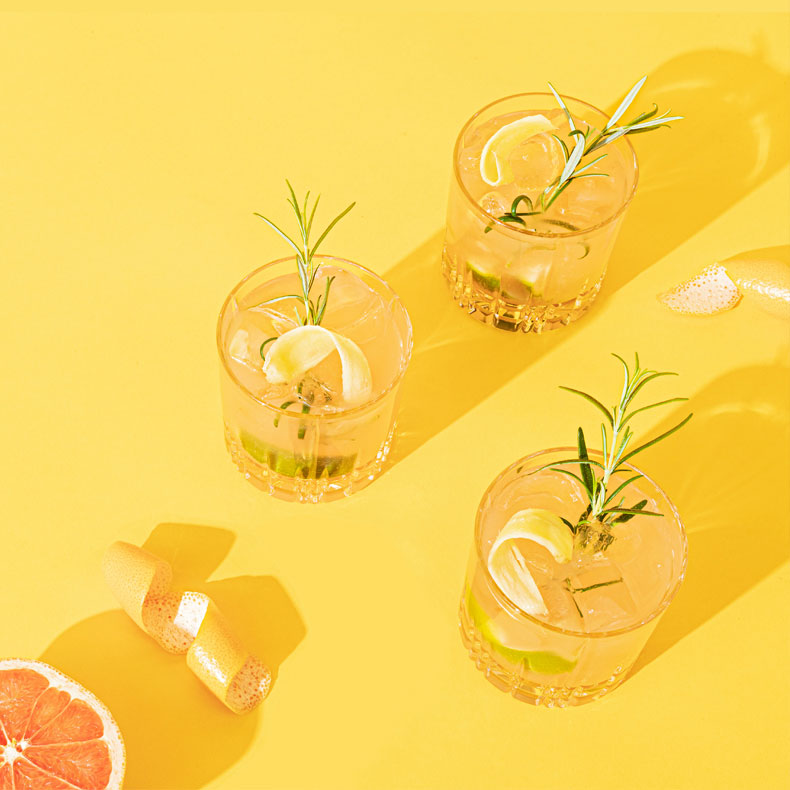 Towards a seamless customer experience
With the mission to provide world-class service and to sell alcohol in the most responsible way in the world, Alko is known for its excellent customer service and is continuously striving for better encounters with customers. Due to changes in consumer behaviour and the operating environment, Alko needs the agile ability to adapt and develop its content.
With help from Genero, Alko wanted to update their customer magazine Etiketti, digitalise their staff communication and optimise continuous content creation on different channels.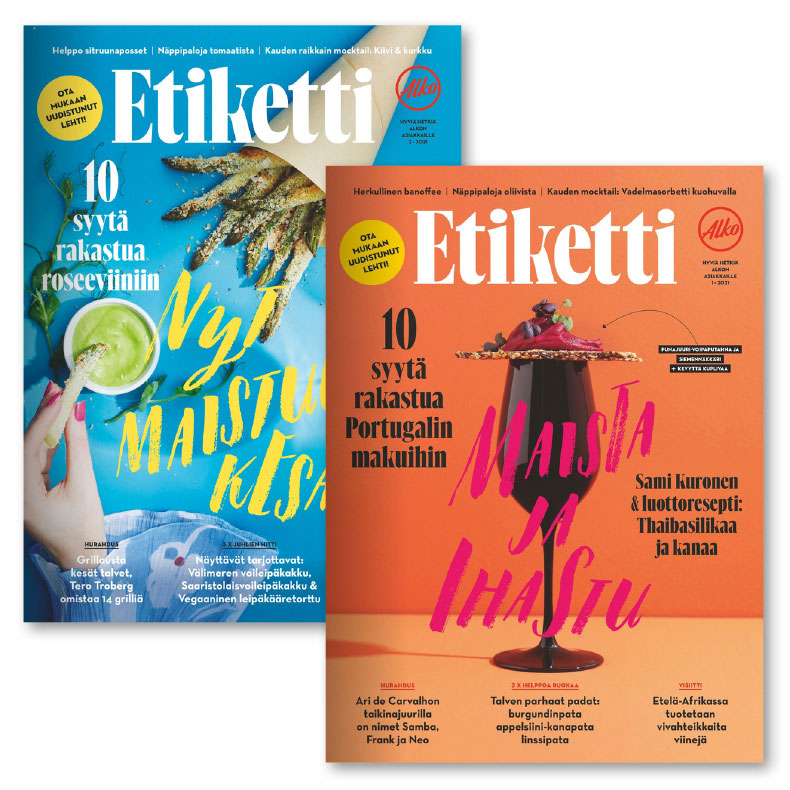 Redefining the icon: Etiketti brings customer-focused, service-oriented communication to the fore
The goal was to create a fresh, updated version of Etiketti that more and more customers would want to take home with them. What we did was design a new format, layout and content concept for the magazine.
The idea behind the updated Etiketti was to communicate Alko's brand to customers in a more customer-oriented way. The recipes were updated to make them more casual, with attention to the different lifestyles of customers. The magazine gives a voice to both Alko's experts and customers. The magazine promotes a natural and responsible drinking and food culture by, for example, presenting alcohol-free alternatives as equal options next to other beverages.
After the conceptualisation stage, we carried on to continuous, multi-channel customer content production. We are investing in improving keyword research and the discoverability of content. On this basis, we are also refining the Etiketti content published on Alko.fi.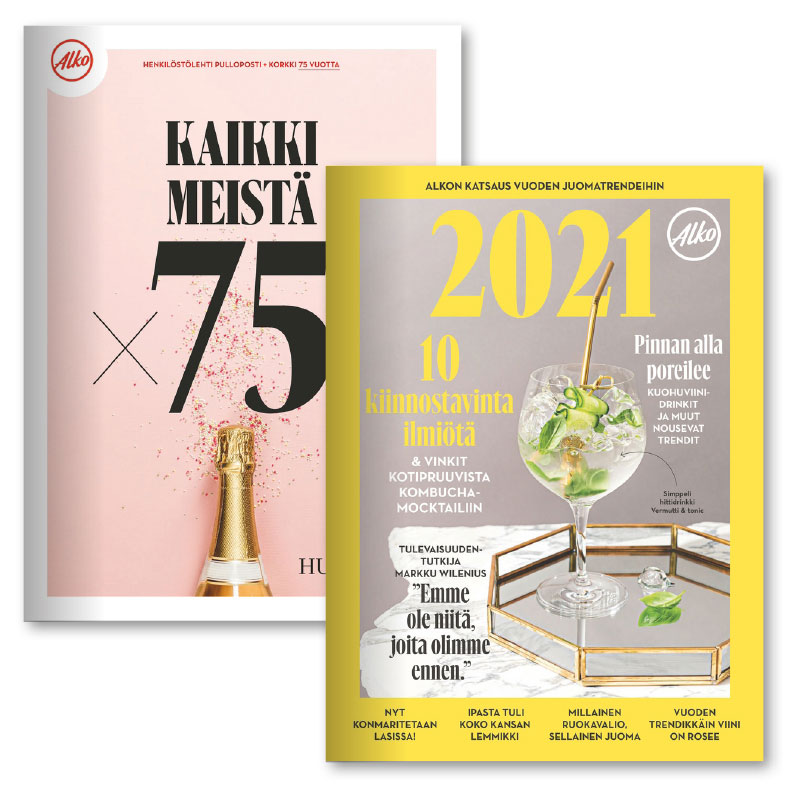 Digitalisation and staff communication: Bringing effective content to the mobile devices and laptops of 2,500 Alko employees
We worked on the design of Alko's staff content and brought it to a fully digital form. The anniversary issue of the 75-year-old staff magazine – the company's last staff magazine to appear in print form – was a bridge towards new digital content concepts and inclusive workplace communication.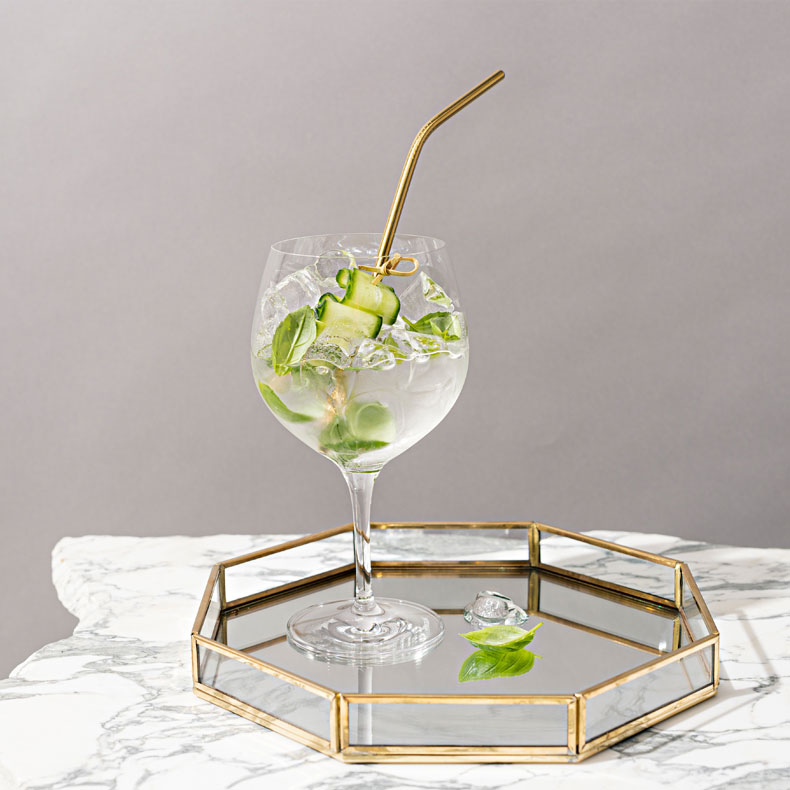 Trend Report 2021: Alko is the number one expert in beverage trends
To strengthen and showcase Alko's expertise, we put together the Alko Trend Report 2021, a collection of the most interesting trends from hit drinks to responsible consumption. In the implementation of multi-channel content, we particularly focused on earned media. The Trend Report 2021 is available also in English.
Content praised by target audience
The Etiketti magazine has been applauded for its usefulness by readers and Alko's sales staff. For sales staff, the magazine is an important part of their learning and customer service. The layout and content of the staff magazine's anniversary issue was met with enthusiasm across the board.
Start your growth journey
"*" indicates required fields
Want to know more?
Similar cases