Together we grow
our cooperation resulted in:
+7.4%
growth in revenue 2021 vs 2020
+72%
growth of members program value
+50%
growth in organic traffic (2021 vs 2020)
Why we love this client
Johnells is one of Sweden's most well-established multi-brand chain stores offering carefully chosen high quality designer clothes, both in-store and online. They have high ambitions and growth targets for their e-commerce store and online channel, and are not afraid to try out new marketing channels as long as they bring revenue.
This is why we at Genero love to work with Johnells and we share common goals of growing the business and reaching success and our teams work great together.
Challenge
Johnells had high growth and revenue targets going into 2021 and needed a new partner to help them reach their targets and to work in close collaboration with their own team to increase the ROI of their marketing efforts.
Furthermore, Johnells had experienced a great loss of organic volume during 2020, representing 1/3 of the organic traffic to their e-commerce store, and COVID-19 had decreased the demand of brands and clothing related to work, occasion and going-out.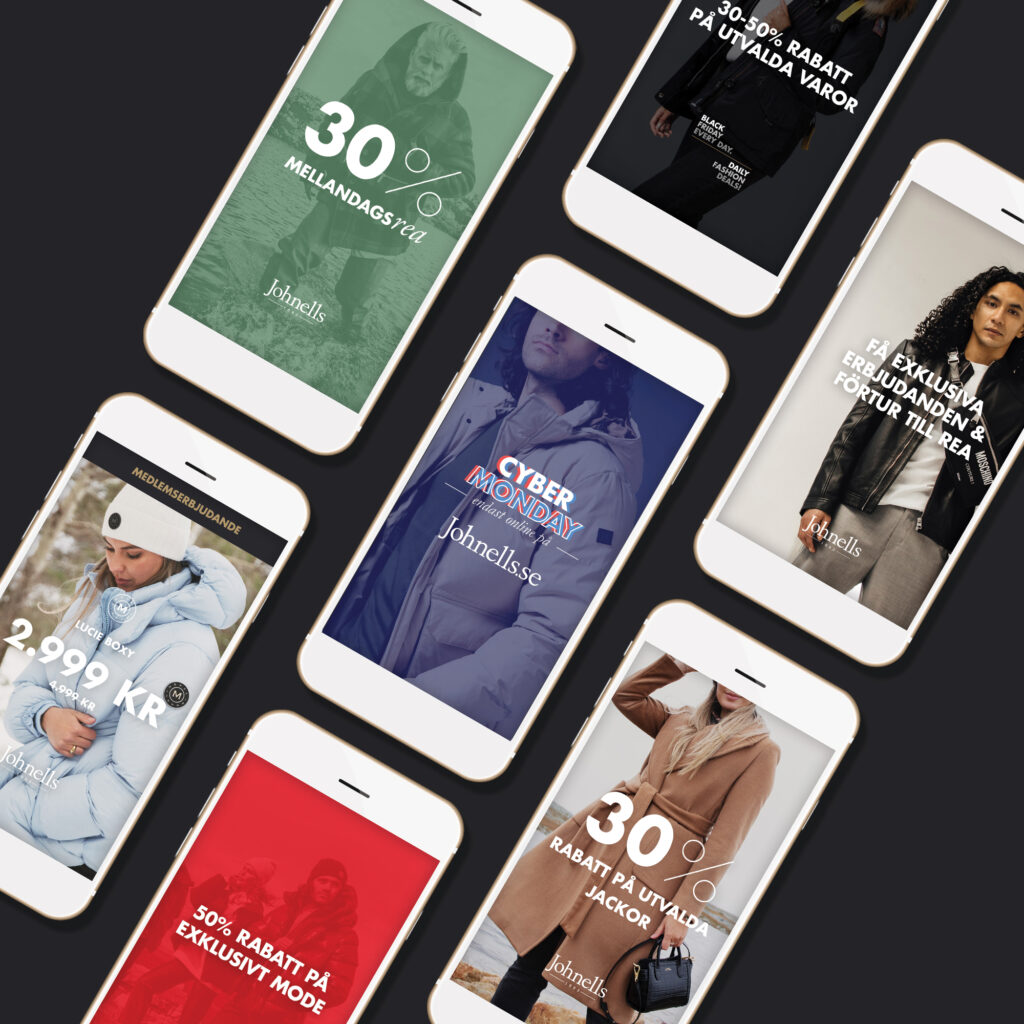 Solution
To increase the growth through their e-commerce store we implemented a structured test plan for the advertising campaigns for us to be able to continuously evaluate what initiatives generated the best ROAS. We also started testing new channels such as Pinterest and TikTok and changed the top-of-funnel strategy to increase brand awareness and generate more new customers.
To help Johnells recover from the drop in organic traffic we also created an entirely new SEO strategy that focused on increasing the ranking on generic keywords and keywords that still grew in volume. Restructuring existing topic clusters as well as creating new ones, creating high-quality content and link building enabled us to reverse the trend in Johnells organic traffic.
We looked at the whole funnel and optimized everything from top to bottom, and put efforts into increasing the value of customers and returning customers.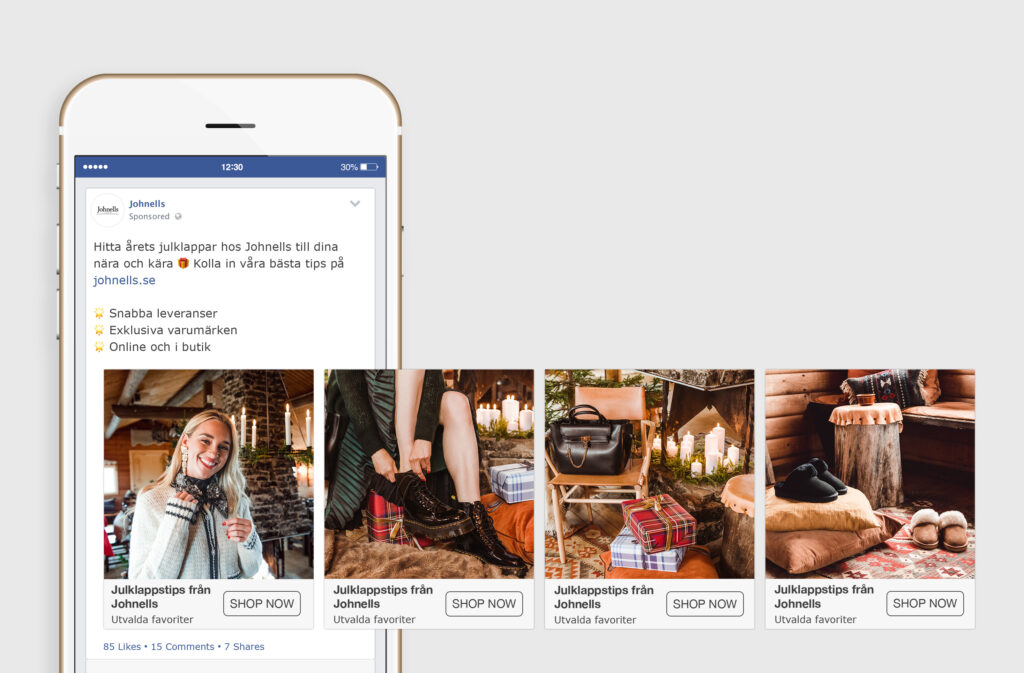 Results
Goals for 2021 were reached. Own media channels grew as the trend for organic traffic to johnells.se shifted and bumped up to a Y2Y growth of approx. +50% at the end of the year. The members club grew and was used more efficiently, and its revenue stream grew by +72%.
The paid channels managed during 2021 were no longer just focusing on remarketing and nurturing existing customers, but also started to generate new potential customers, +74% for social and +14 for SEM.
All in all we, together, beat the COVID-19 trend and goals for 2021 and grew e-commerce by 7.4%. We now have a lot of learnings and tactics to use, and a great start to grow from in 2022.
Start your growth journey
"*" indicates required fields
Want to know more?
Similar cases