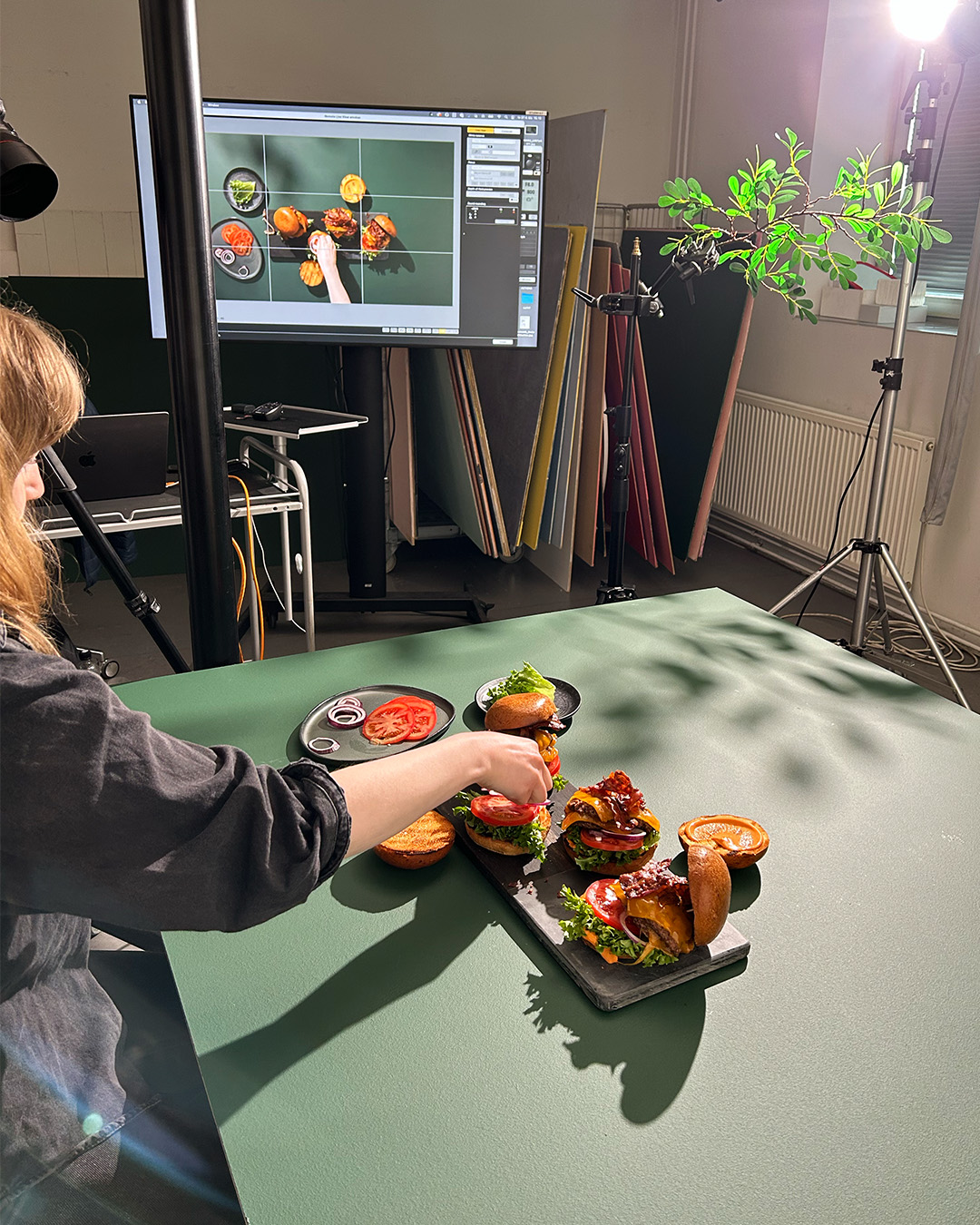 Background
Genero has been Snellman's digital marketing partner for over 10 years. During this time, we've produced a substantial amount of content for Snellman, including regular recipe videos and photos, shot monthly at the A-lehdet studio.
By 2023, Snellman had been considering a TikTok launch for some time, although the process was slightly delayed due to uncertainty about how to succeed on the platform. Different ideas were considered, but ultimately, the decision was made to focus on straightforward cooking videos. Since Genero was already producing recipe videos for Snellman's new website, adding TikTok to the mix was a natural and effortless step.
What we did
Since late 2021, we've been shooting recipe videos for Snellman at the A-lehdet studio, continuously improving the production process. To maintain consistent quality, we established guidelines for lighting design, food styling, and color grading. Throughout the process, we consider the different format needs, accommodating both the mobile and desktop requirements of the website, full-screen vertical for social media, and horizontal videos for larger-screen YouTube viewing.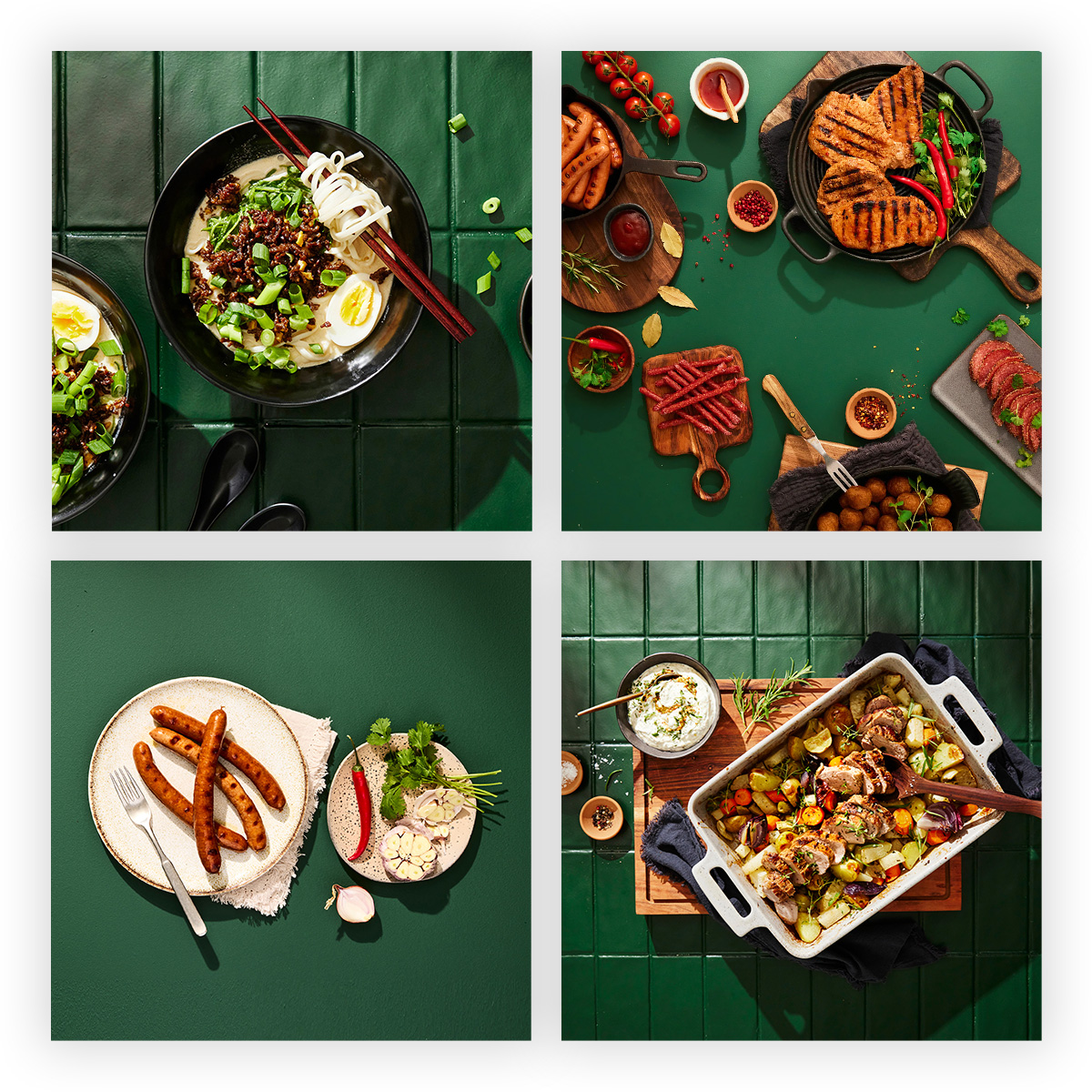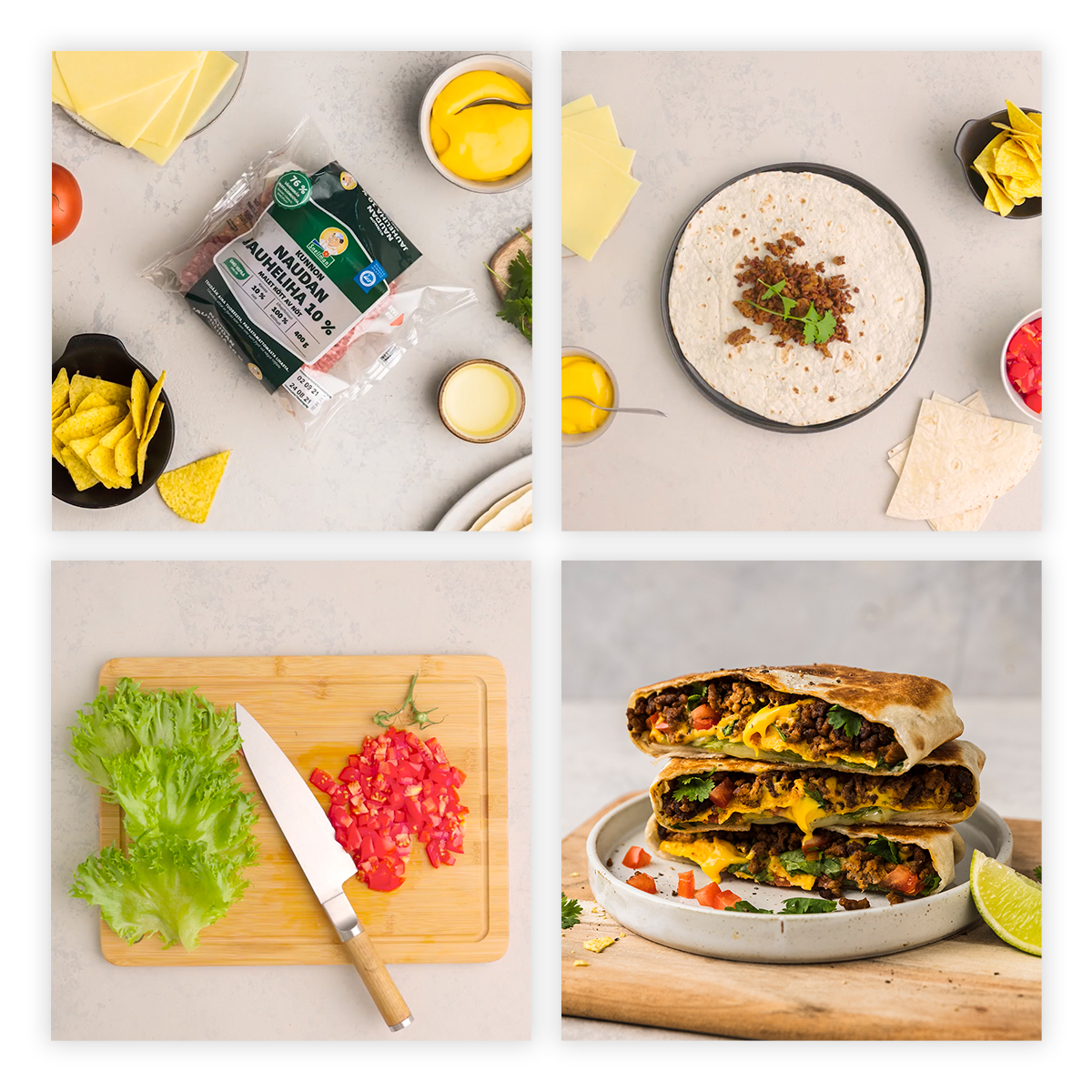 By the beginning of 2023, we had gathered a significant backlog of video content for Snellman's website. However, to adapt these videos for social media, voice-overs were still needed. In order to keep the production costs in check, and also to keep the future video production process as uncomplicated as possible, Snellman's preference was to do the voice-overs in-house.
Happily we had someone in the client's team up for the task, with a voice and a presence that quickly proved perfect matches for the content. With the voice-overs first done over raw footage, we then carefully edited the material to harmonize the audio and video, and to ensure the pace and length were optimized for the TikTok platform.
"This has been quite an exciting project! Voice acting was a completely new experience to me, as was appearing on a video. It felt quite a natural thing to do however and pretty soon started to feel easy and enjoyable."

Suvi Myllymäki, Nutrition Specialist at Snellman
It was clear that to get going with the new TikTok account, which had virtually no followers or posts at that time, would require some use of paid promotion. In March 2023, we made the account's first five posts as part of a product campaign we were managing for the client. We selected materials that aligned with the campaign and began sponsoring them to kickstart visibility.
Results
Right off the bat, the videos immediately delivered impressive results, with the paid marketing effort generating a lot of organic visibility.
A crunch wrap recipe video, which had been repurposed from a previous campaign, went viral, reaching 407,000 users in just two weeks. 40% of these views were organic, driven by active sharing and engagement by TikTok users. The post gathered over ten thousand likes and nearly twelve hundred shares.
The results were particularly impressive given the modest budget we allocated for sponsoring the posts: we spent just under a thousand euros overall, with the crunch wrap post receiving the biggest share.
The visibility also drove rapid growth in the Snellman TikTok account's follower count. During the brief two-week marketing campaign, the follower count went from nearly zero to over seven hundred. It has since been growing at 10–40% per month, depending on whether the posts have been sponsored or not.
Want to know more?
Similar cases