Together we grow
Our cooperation resulted in:
~40pp
Sales beat the overall market by ~40 percentage points
~45pp
Occupancy rate beat the hotel market average by ~45 percentage points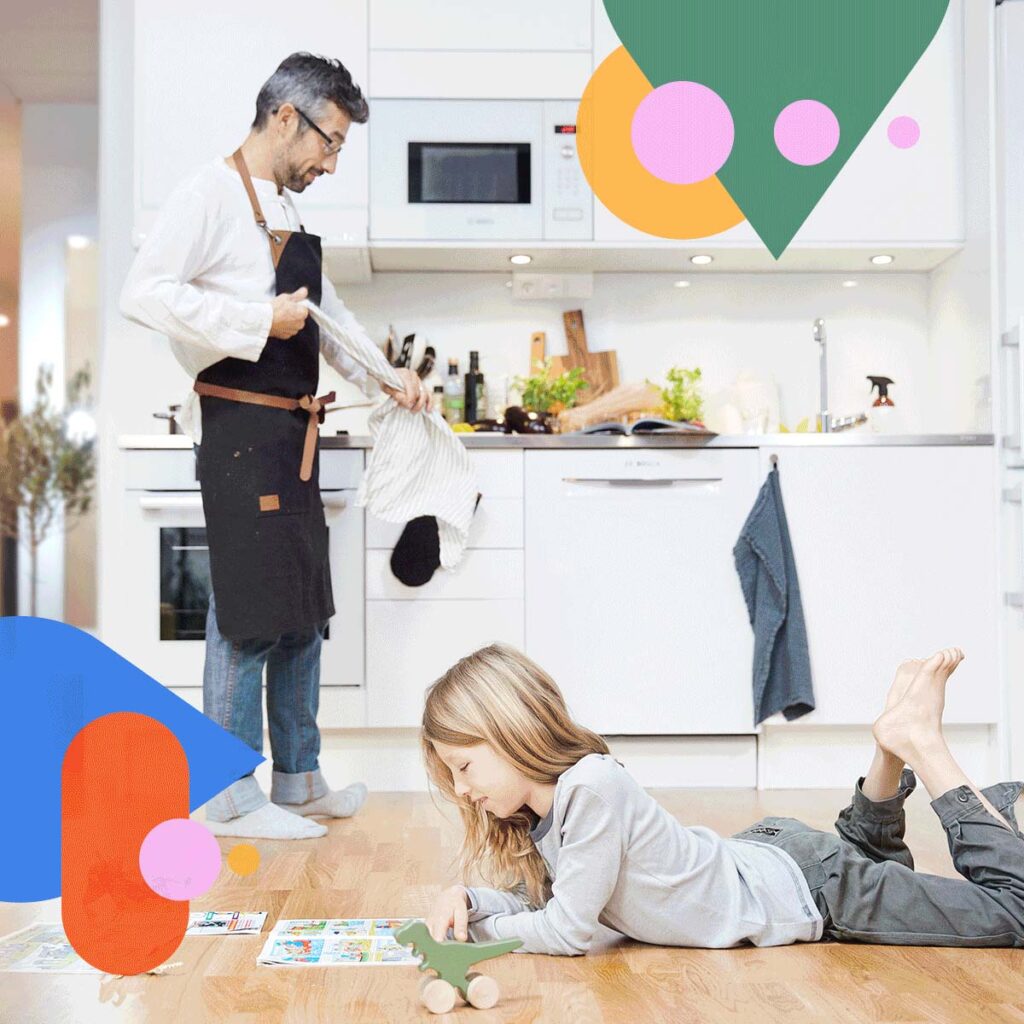 Why we love this client
Forenom is the Nordic region's leading corporate housing provider, and one of the top serviced apartment brands in Europe. They operate the fastest growing aparthotel chain in the Nordics, provide a totally new hostel concept for project workers and offer the Nordic region the most extensive supply of serviced apartments. Together, they serve customers with over 7800 apartments and rooms, accommodating half a million nights every year.
Big success often starts small. We started working with Forenom during challenging times with Covid-19 in the spring of 2020. Our first project was a small social media and charity campaign called "Help for the Helpers by Forenom". Forenom was pleased with working with us and during autumn 2020 a closer strategic cooperation got underway.
Instead of being an external service provider, we started working as an integrated team with Forenom. Our adaptive cooperation model means that we are involved in the big decisions and are constantly aware of what is going on in the company and the industry. With good quality data and instant feedback, we can react to the changes in the market and test new ideas.
Challenge
Travel and accommodation industries suffered greatly when covid hit, and uncertainty around the future became real. Nobody really knew what would happen to these industries, and for how long the massive downturn would last.
And few really knew where to focus – which channels and markets could still deliver sales, how fast and in what way should we react to different restrictions in different markets, and so on?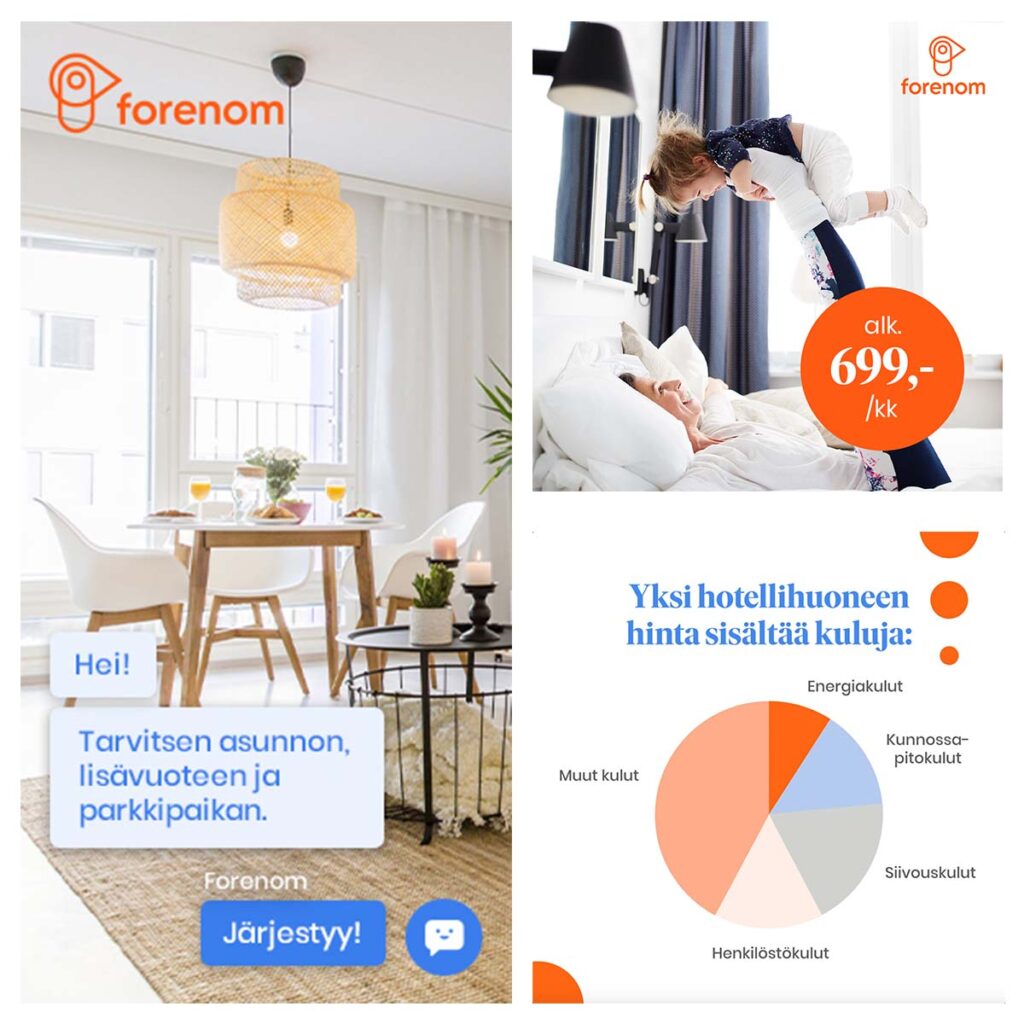 "We appreciate the bold move that Genero was willing to make to join the Forenom story in the middle of a once-in-a-lifetime pandemic that had an outsized impact on the accommodation industry. We believe the steps we've taken together during the past two years have positioned us well for the upcoming years."

Michael Huotari, Head of Web Sales at Forenom Group
Solution
The sudden new reality was shared by most companies in the accommodation industry, so we thought that by not braking too hard we might be able to grow the market share and build the platforms needed for faster growth when the covid situation is over.
Genero and Forenom created collectively a growth roadmap and a communication framework from 2020 to 2022. We also set detailed goals ranging from revenue and length of stay targets down to ROAS, bookings per channel and campaign, as well as visibility levels. We allowed for these to change according to what kind of travel restrictions the governments of different countries applied. Based on this, we then created tasks to do for getting closer to the targets and started to work as one team to complete them in weekly sprints. We allowed for creation of new tasks, tests and ideas continuously, and also for quick cancellation of ideas that were no longer relevant or did not give the impact we hoped for. This high-tempo way of working quickly showed what kind of campaigns and messages we should keep running, and constantly provided ideas for new things to test.
Communication needed to be synced with advertising as it was important for us to share needed information and make sure Forenom guests felt safe also during the uneasy times.
Communication, SEO, SEM & website improvements in practical terms
SEO & Website improvements: We created and optimized listing pages for cities where Forenom has premises, in at least 4 languages, over 4 categories (Accommodation, Apartments, Aparthotels, Hostels). This, together with, for example, creative internal linking, working with sponsorship partners, and improved content on-site, made us constantly increase the organic traffic and revenue.
SEM: By simplifying the accounts and quickly adapting budgets we managed well to steer the visibility to where the demand and availability matched at the time. A testing framework for quickly finding winning variations for both SEM and paid social also played a vital role in reaching the goals by using paid advertising.
This work has resulted in Forenom and Genero to be shortlisted in the 2022 European Search Awards Shortlist in two categories: "Best Use Of Search – Travel / Leisure (PPC): Large" and "Best Use Of Search – Travel / Leisure (SEO): Large."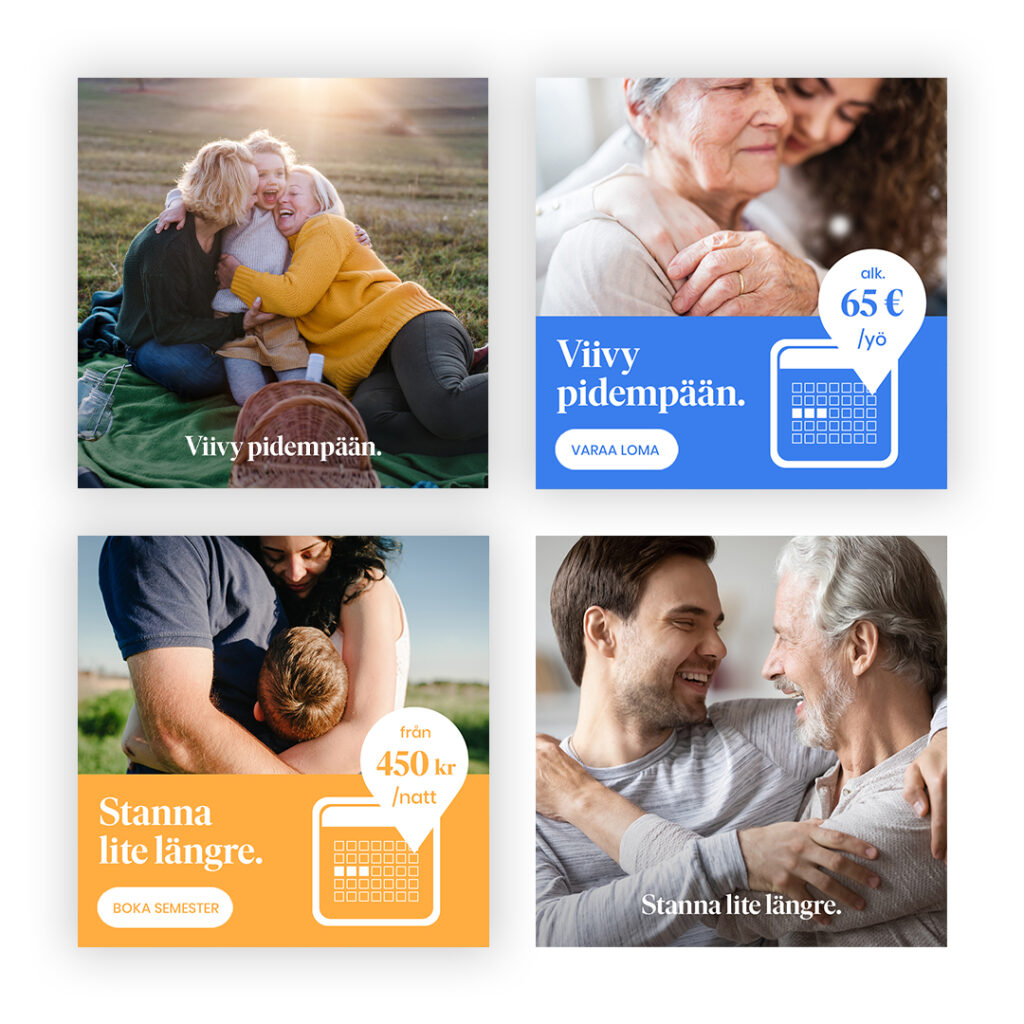 "Our flexible business model together with proactive partners like Genero made it possible to adapt to the new business reality fast enough. Thanks to a transparent and constructive dialogue, we were able to implement totally new practices in our team early on in the crisis. We are proud to say that despite the difficult times, together we outperformed the market clearly.''

Laura Similä, Head of Marketing and Comms at Forenom Group
Results
One of the single most important factors to the success story has been that we in collaboration with the client have built one team. One growth team with a shared goal – to increase Forenom's online sales in the Nordics.
When deciding in 2020 not to pull the brakes totally, and instead focus on making bold moves that we thought would bring value to our customers and ourselves, we managed to beat the industry average.Travel markets dropped a lot, but we managed to not decrease as much as the industry. Sales declined by only ~20%, even if the overall market dropped/collapsed by ~60%. Forenom's occupancy rate beat the hotel market average by ~45 percentage points.
Start your growth journey
"*" indicates required fields
Want to know more?
Similar cases