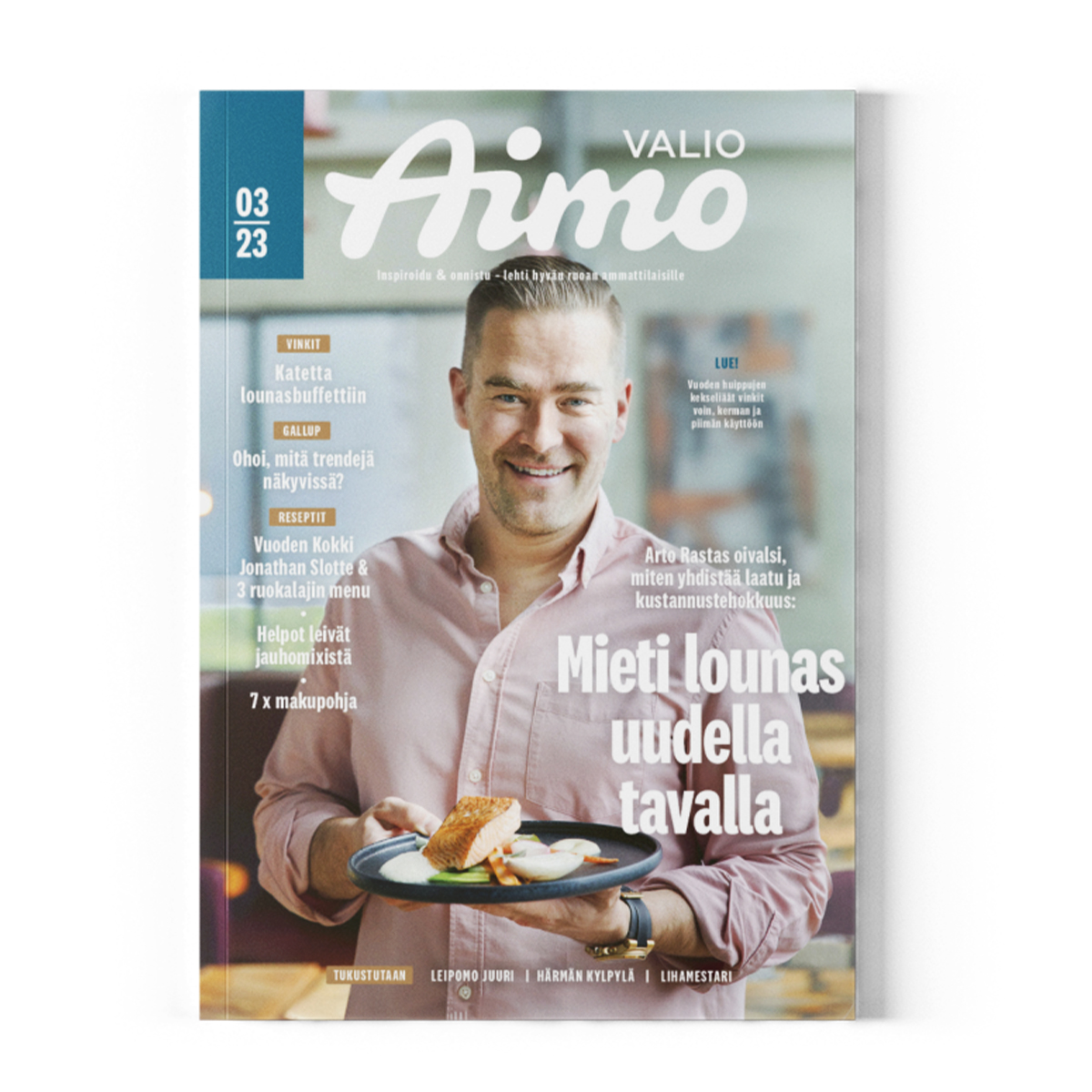 Goals
With the launch of the new wholesale brand, the goal was to amplify awareness of Valio Aimo® and build thought leadership. The main target group is HoReCa professionals in the private and public sector, from large kitchens to small ones.
The content focuses on showcasing the ideas and solutions that Aimo uses to support the success of its customers. The content production should span various channels and deliver effective results. Growth marketing needs to reach potential customers and offer them a variety of content and solutions across different channels.
Solution
Our Valio Aimo team combines content producers and growth hackers. We work holistically and closely with the customer. We drive the objectives and desired themes into the content based on how they work in growth marketing and how they can have the best impact. One of the key content themes is good, responsible and business-driven thinking – "hyvikki" in Finnish, a word play with preventing food waste.
We create articles and images, videos, advertising, social media content, website content and the Valio Aimo customer magazine, which is published four times a year. With these we are able to utilize our expertise in food content and B2B target group. The Valio Aimo + Satokausi seasonal calendar collaboration will continue to provide professionals with more information and inspiration for their meal planning throughout the year.
In growth marketing, we will refine the most effective channels through constant optimisation. We use A/B testing to see what works and what doesn't. One thing we're experts at is quickly optimizing our content and marketing based on what the data tells us.
Our strength as an agency is the close connection between content creation and marketing. This means our ad designers can quickly learn what's working best and make immediate improvements.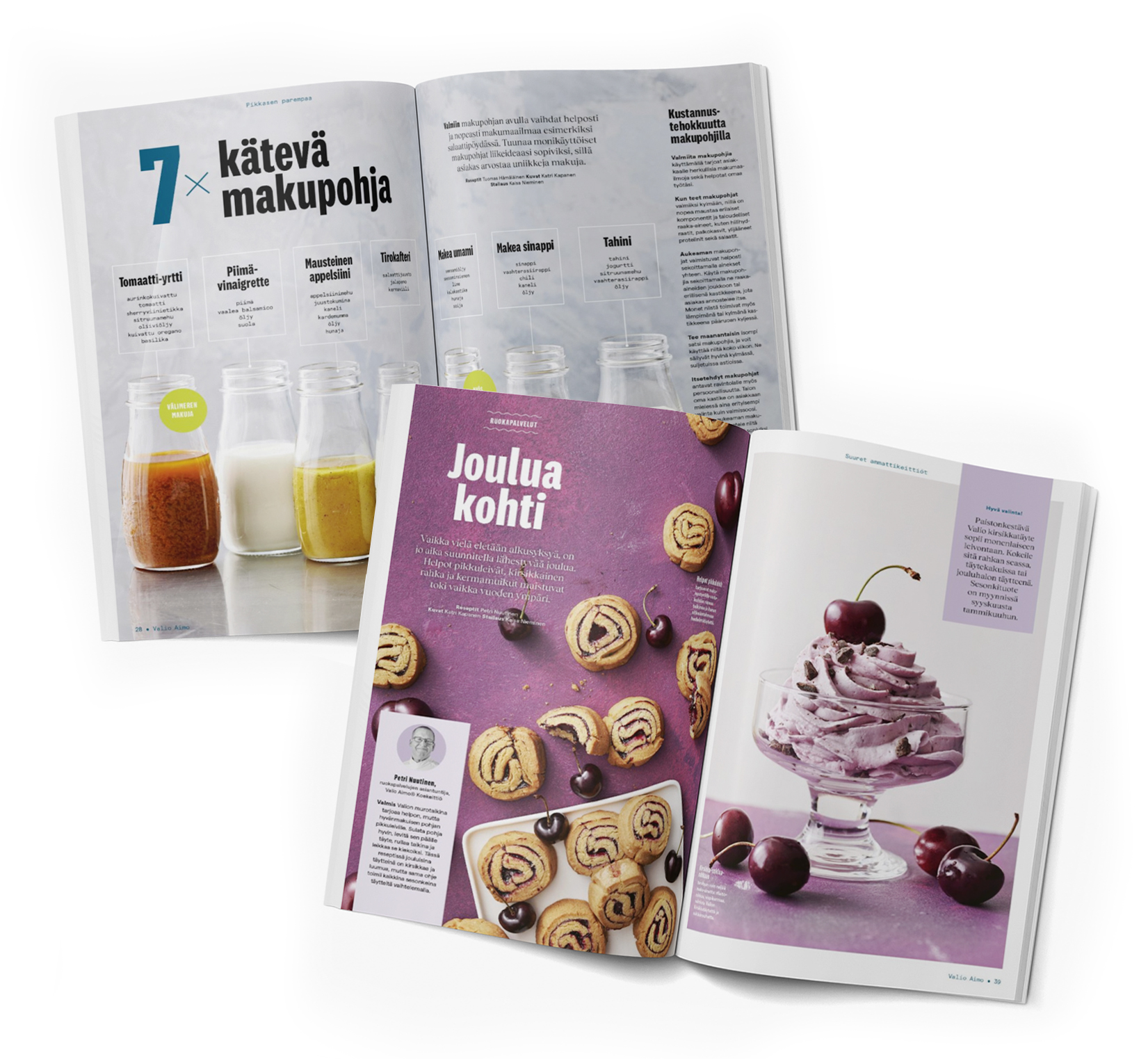 Results
Both the Valio Aimo brand awareness content and brand advertising have already provided results.
The content we produced resonates with the target audience, and has significantly boosted brand awareness. Our marketing strategies have led to a notable double-digit rise in product sales. We have also seen a clear improvement in search-related metrics, confirming the success of our approach.
Valio Aimo is part of Valio. Visit valioaimo.fi (in Finnish)
"Genero is a reliable and excellent partner who is truly driving the growth of Valio Aimo together with us. I greatly appreciate Genero's humble and constructive attitude in taking feedback and continuously improving the collaboration. Thanks to the whole team! "

Hanna Forsström, VP, Marketing & eCommerce, Valio Aimo
Want to know more?
Similar cases