Together we grow
results of the campaign:
+40%
more summer sales than the previous record year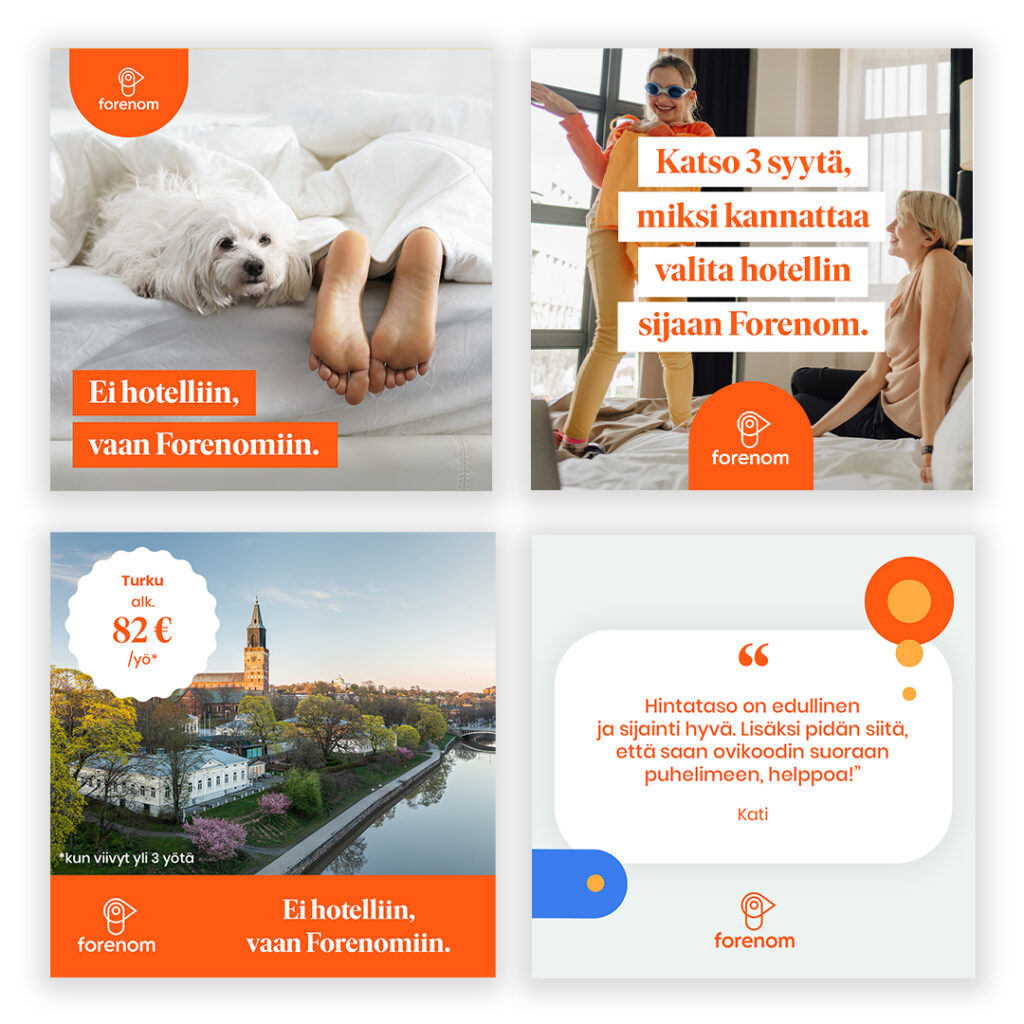 Challenge
Forenom is the Nordic region's leading serviced apartment provider. The majority of sales come from corporate clients who need to rent housing for their employees.
However, summer is generally a low season among these clients. On the other hand, there is a lot of demand for holiday accommodation at this time. Consequently, Forenom's marketing efforts are focused on vacationers during the summer. For the summer of 2022, Forenom wanted Genero to plan and build a campaign that would increase sales from this segment in Finland, Sweden, and Norway.
What we did
Making use of the learnings from our previous campaigns with Forenom, we decided that the 2022 summer campaign would be based on the competitive advantages Forenom has over other accommodation options.
We then laid out a three-concept strategy for the campaign, with the intention of finding out the best resonating concept through A/B testing. All three concepts highlighted Forenom's competitive advantages, however with different focuses:
Concept 1: Wherever summer takes you. A variation of the "Wherever the job takes you" concept that Forenom had already used with great results.
Concept 2: Room for summer. The amount of space in their apartments gives Forenom a definite edge over hotels in particular.
Concept 3: Forget hotels, choose Forenom. Listing the competitive advantages over hotels (full kitchen, amount of space, flexible pricing).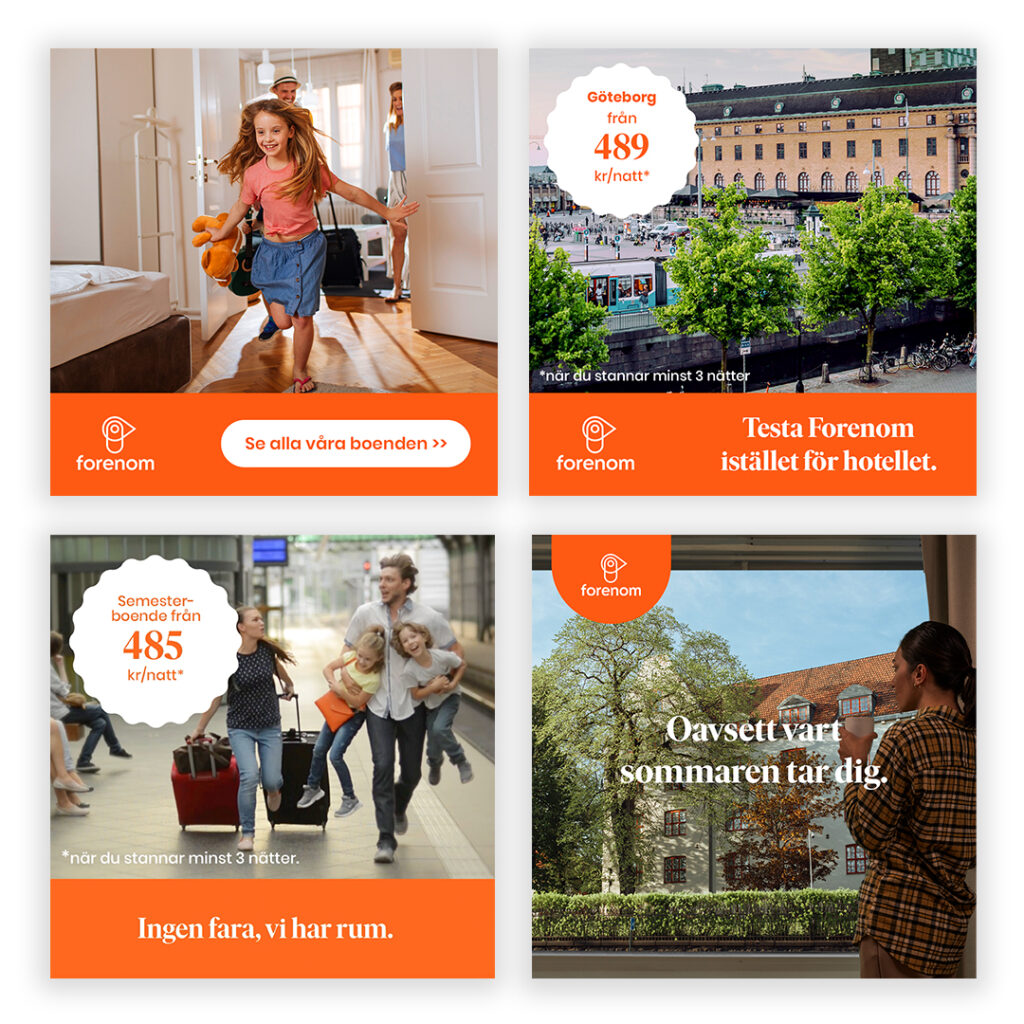 Through continuous A/B testing and revising, we then honed the ads of each concept during the campaign, looking at which ads had the best engagement, click-through rates, and conversions.
A fairly big selection of different channels was used in the campaign: social media marketing, SEM and SEO, influencer marketing, newsletter, as well as radio ads. For the most part, our advertising was highly targeted, making use of remarketing and prospecting strategies.
In order to reach the best possible results, we also dynamically reallocated resources during the campaign, based on which channels showed the best ROI.
Results
The three-concept summer campaign proved to be a real success, with sales from the 2022 summer season breaking Forenom's previous records. Sales increased by 82% compared to 2021 and by 40% compared to the previous record from 2019. In addition, the campaign was successful in growing Forenom's market share in the new markets of Sweden and Norway.
"Our sales target for Forenom.com for the summer of 2022 was aggressive. We ended up exceeding that target and also broke our old summer sales record of 2019 by 40%. What enabled us to achieve this are the hard work and boldness that we have showed during the last couple of years. Another major factor was of course the summer campaign that we tested and launched during the spring of 2022."

Michael Huotari, Group head of Web Sales, Forenom
Want to know more?
Similar cases