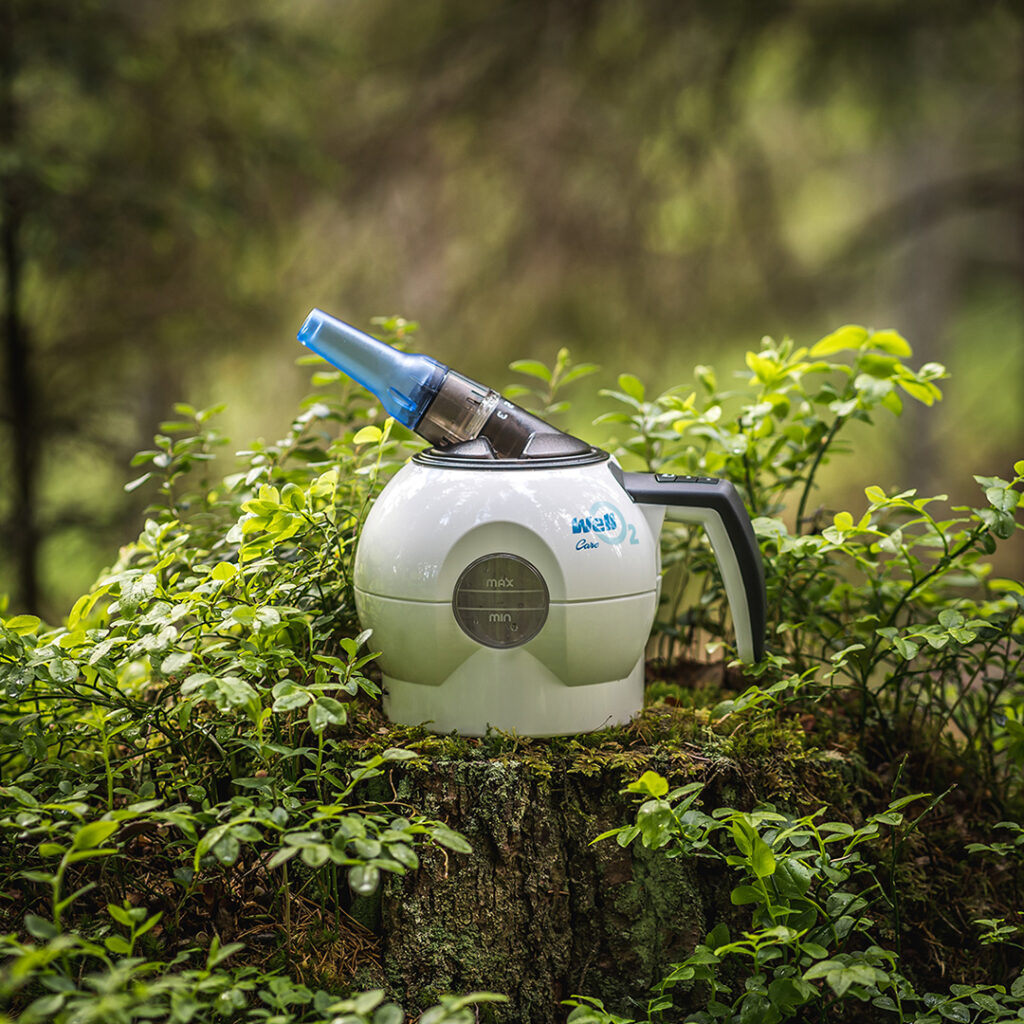 How it started
WellO2 is a Finnish health technology company, and the creator of a patented, drug-free breathing device. The device uses warm steam and resistance training to strengthen the lungs.
Our partnership with WellO2 kicked off in mid-2022, with a clear goal: ramp up their online sales.
Challenge
Historically, WellO2 devices were sold exclusively through various retail partners. This meant we needed to essentially build their online sales funnel from scratch.
WellO2 had already established quite strong brand awareness in its home market. However, the main challenge was how to effectively communicate WellO2's value proposition, explain how the product works and tailor the message to the various customer segments.
We knew that without solving this challenge, we wouldn't be able to acquire new customers in a cost-effective way.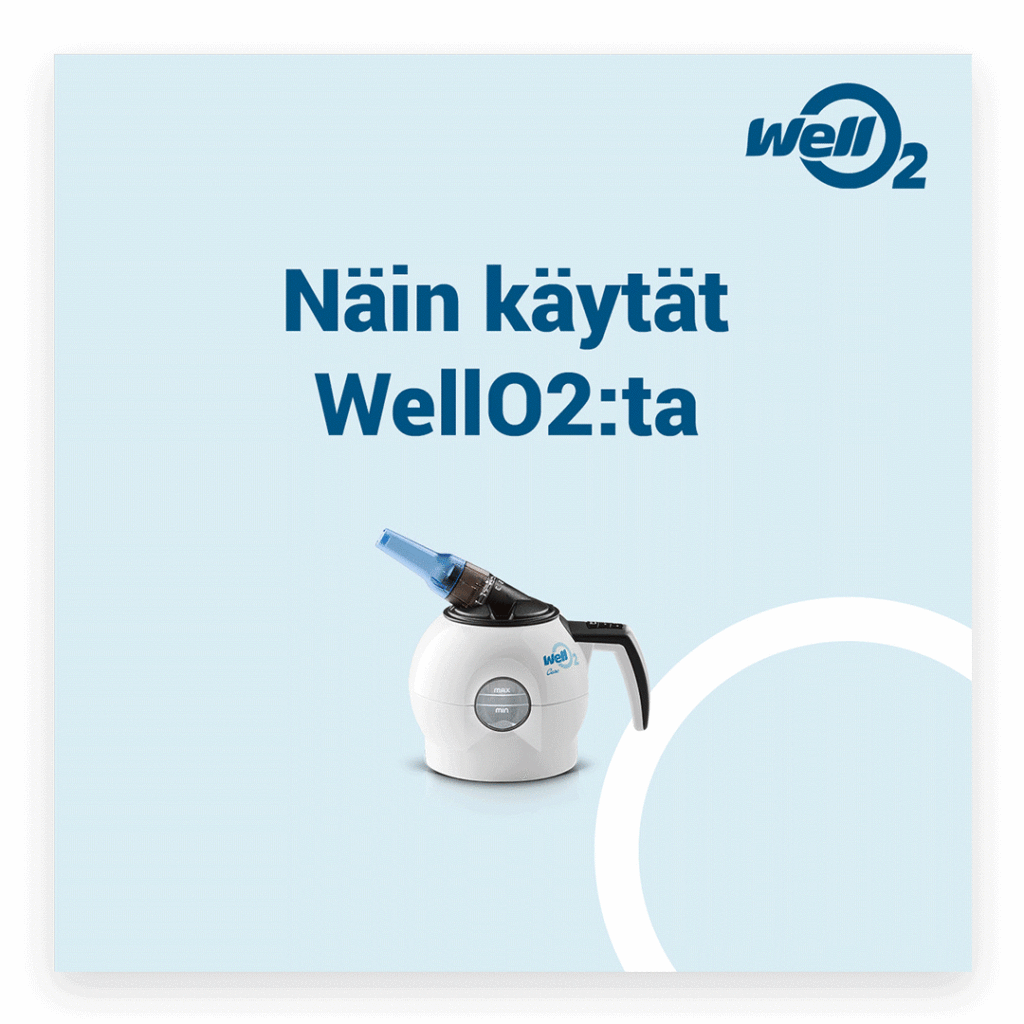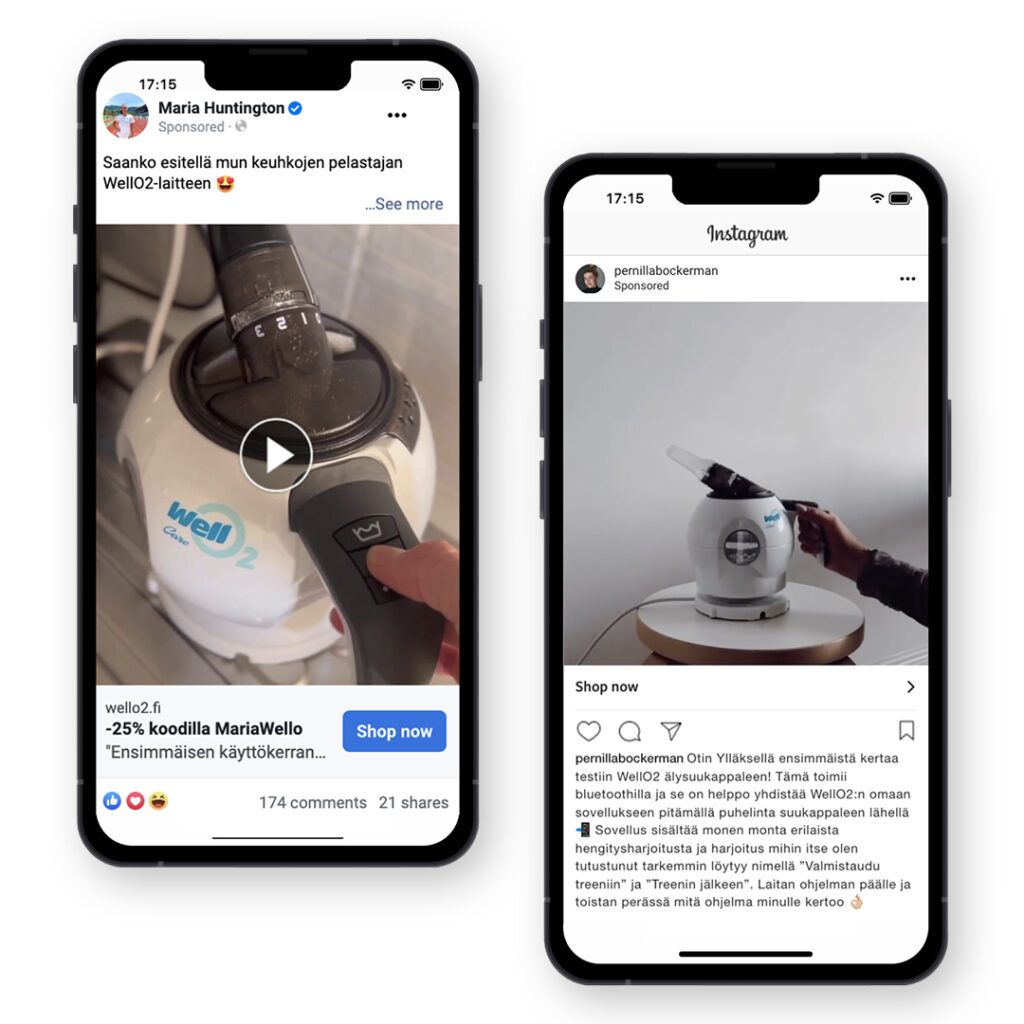 Solution
We began by developing various hypotheses and systematically testing them. To ensure optimal results, we worked on all parts of the funnel as well as relevant variables: channels, ad creatives, landing pages, emails, and overall brand communication.
Over time, we were able to identify the winning formula and narrow our focus. Using influencer-generated content and whitelisting ads on Facebook and Instagram proved particularly effective.
Combined with the successful launch of WellO2 Pro, it allowed us to reduce the customer acquisition cost and consequently start ramping up the ad spend.
"We've been very pleased with how Genero has tackled our problem and found solutions that work for us and for our business! We're still at the very beginning of our global company journey and we're very much looking forward to continue developing and continuing this journey with Genero."

Simo Kekäläinen, CMO at WellO2
Results
After months of rapid testing and iteration, we started seeing promising results. WellO2 ended the year with a strong final quarter, achieving record-high online sales for all of 2022.
We managed to keep up the momentum into 2023, with a 201% year-over-year increase in online revenue in Q1.
Best of all? We not only maintained but improved online marketing effectiveness! The return on ad spend (ROAS) increased by over 140% year-over-year.
We're truly excited to continue our work with the WellO2 team, helping to bring better breathing to more people in Finland and beyond.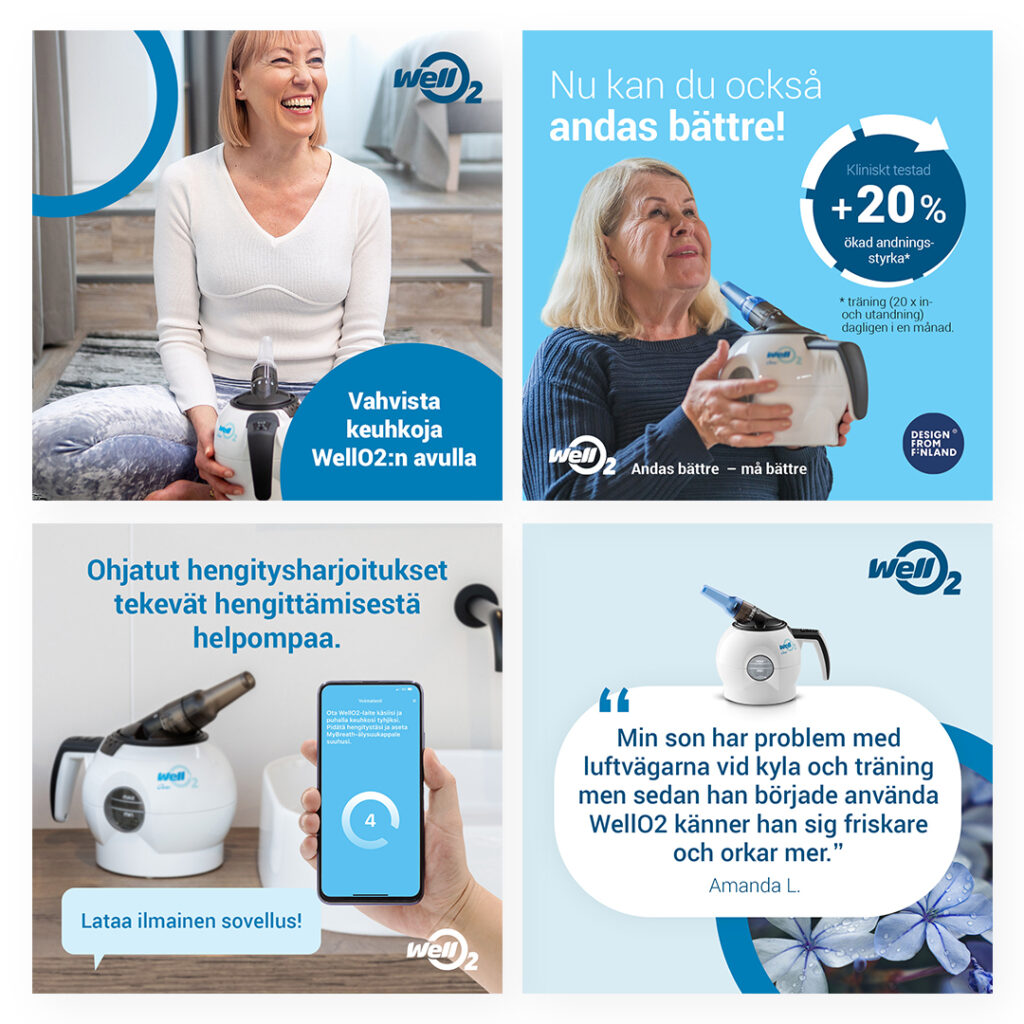 Want to know more?
Similar cases